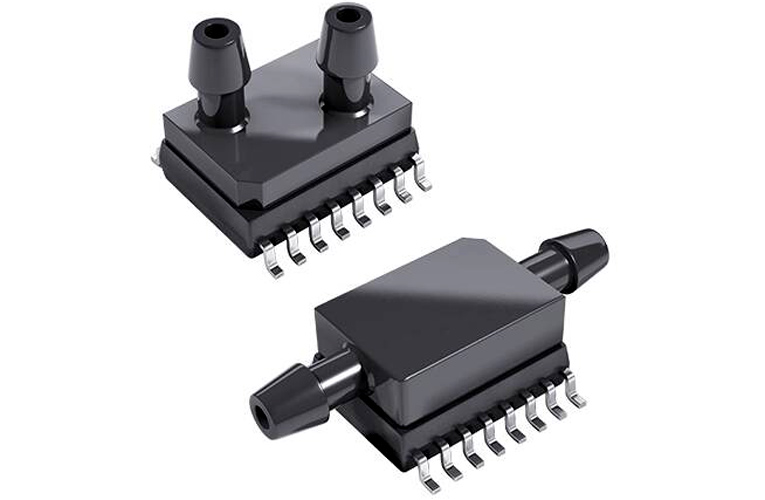 New Pressure Sensor in Compact Package for Portable Medical Applications
TE Connectivity has introduced a minimal footprint SMI SO-10 pressure sensor package with a vertical port. It is designed with a MEMS pressure sensor and an advanced signal-conditioning IC which is combined to provide fully pressure calibrated and temperature compensated output. The device covers gauge pressure ranges from .5 to 30PSI with a digital (I2C) or dual output (digital and amplified analog) signal with ±1% FS accuracy.
The pressure sensor's housing is designed with a standard surface mount technology and has a JEDEC compliant SO-10 footprint for straight forward PCB design assembly. The new TE sensors are more reliable and have a robust unibody design to eliminate the opportunities for leaks. The SO-10 package offers media compatibility achieved through backside die pressurization for easy integration. The pressure sensor can be easily mounted onto the PCB board.
The SM1000 (up to 30PSI) and SM4000(up to 15PSI) have a compact design and they are suitable to be used in harsh environmental conditions. The new pressure sensors are suitable to be used in medical, industrial, and HVAC applications such as ventilation device, patient monitor, air quality tester, Multigas analyzer, Emission analyzer, Manometer, Calibration equipment, and humidity detector. More information about the SM1000(up to 30PSI) and SM4000(up to 15PSI) can be found on the official website of TE connectivity.