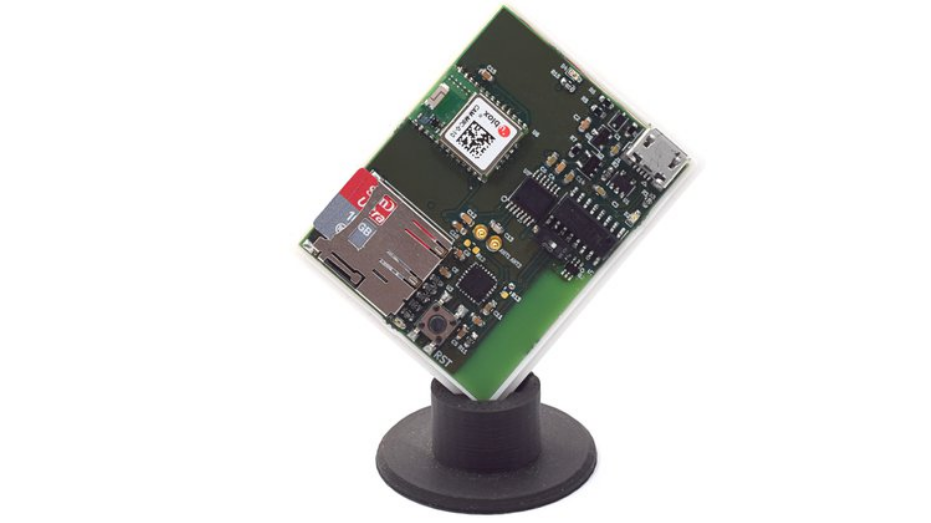 Open Source Unsurv Offline Features ESP32, GNSS
A campaign has been launched on Crowd supply for Unsurv, which is an offline privacy-friendly, small, lightweight PCB (43 mm x 32 mm) loaded with an ESP32, GNSS reciever and NFC capabilities. It functions by using a combination of OpenStreetMap data on the SD card, and a custom Android app, enabling you to gather GNSS data throughout the day, and easily analyzing it and using it later on. Speaking about Unsurv, the company says:
"Our goal is to enable a broad discussion about invasive technologies that follow us increasingly closer in our daily lives and to help disrupt familiarization to offline surveillance."
You can use Unsurv for a variety of other location-tracking functions, and you can access your Unsurv data easily via your smartphone and the dynamic NFC Tag which is fitted into the case. The Unsurv features a tiny BMA400 accelerometer which helps save precious battery capacity by managing power-saving features. It can even be adapted as an input device with tap and double-tap recognition. It is easy to use, just add a single cell LiPo battery, or USB power bank for more demanding tasks, and start gathering data. Unsurv is very efficient because, at the end of the day, most common Global Navigation Satellite System (GNSS) projects appear onto Unsurv offline, inclusive of surveillance cameras you would otherwise not notice.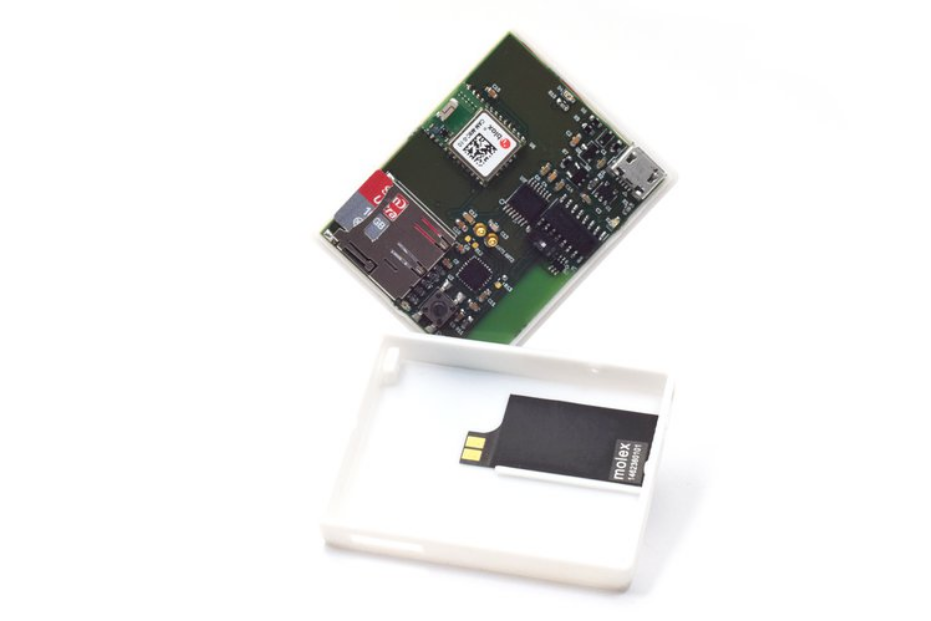 Unsurv has many uses. It can perform simple location logging, automated commute tracking, and map WiFi signal strength. This enables you to log your daily commute by bike and ensure that no one except you has the data. You can also map WiFi signal strength in your city and create a map of free WiFi access points. Also, if you use vehicles commercially and want to claim tax benefits, you can use Unsurv offline to log each trip. Unsurv offline is open source, so it enables you to come up with your own custom uses.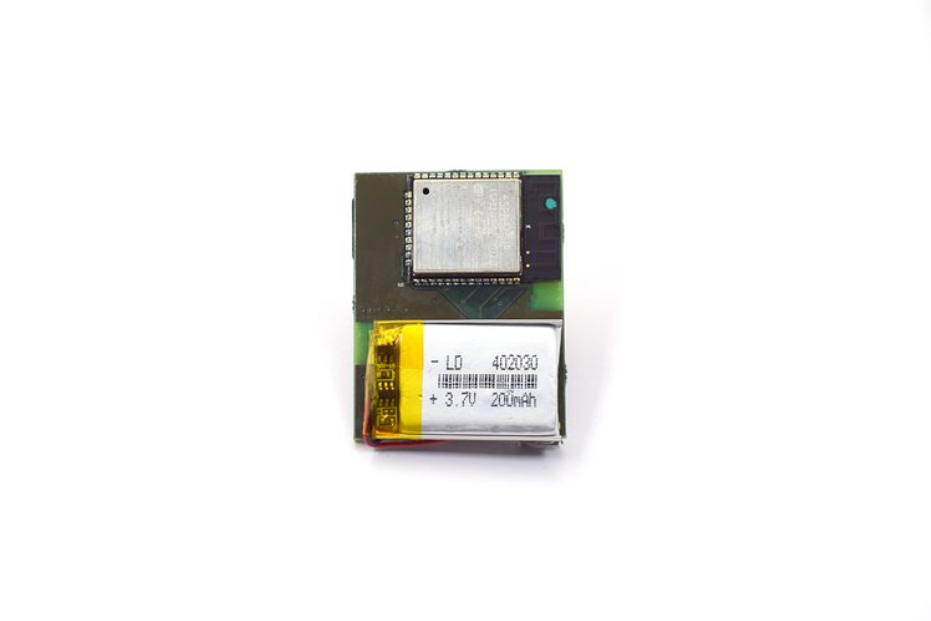 When you use an always-on location service on a smartphone, it increases power consumption and is not sustainable to use throughout the day. It can also expose your location to third parties, thereby taking away from the security focus. However, Unsurv solves all of this problems since it is a custom lightweight, portable, low-power board with every feature you need for powerful location tracking.
Features & Specifications
Ublox cam m8c GNSS receiver (GPS, Galileo, GLONASS, BeiDou)
ESP32 Pico D4 Microcontroller
Texas Instruments RF430CL330 dynamic NFC Interface
Bosch BMA400 accelerometer for power-saving features
MCP73831 single-cell Li-Ion battery charger
Micro SD slot
5 ways to access your data:

NFC
Bluetooth
WiFi
SD card
micro USB
If you are interested in this device, you can follow the development and have a look at the hardware design on GitHub. The company plans to make the Android app, and firmware for the use case, and also other common use cases publicly available. You can find more information on the campaign page on crowd supply.
Join 97,426 other subscribers

Archives