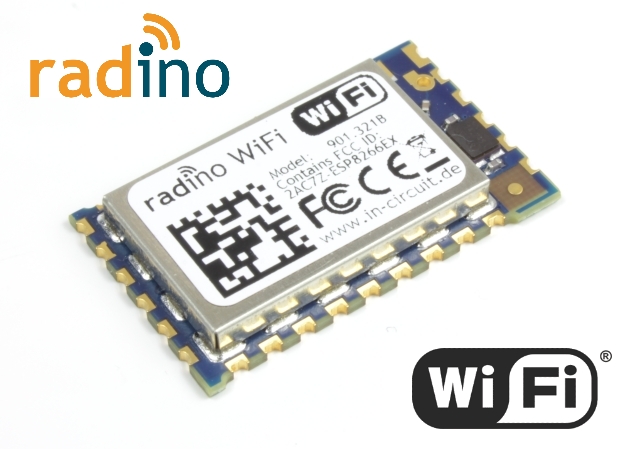 The Internet of Things or IoT technology is booming nowadays. Almost all makers are getting interested towards this field of endless possibilities. The Arduino and the ESP8266 are strong bases of this awesome technology. But, what will happen if we merge an Arduino with an ESP8266EX under the same package? Well, the answer is "Radino WiFi".
The In-Circuit Radino WiFi combines an ATmega32U4 with the popular ESP8266EX WiFi SoC to the small
Radino package. The ATmega32U4  MCU is also used in Arduino Micro. In Radino, the MCU is preprogrammed with Arduino bootloader. Hence, you can use Arduino IDE for uploading codes to this Arduino-compatible device. In-Circuit stated on their website:
It′s part of the radino-series, which provides full Arduino-compatible wireless communication devices in a small form factor, all pins are compatible with each other.
Features:
Arduino-compatible
Fully integrated WiFi Chip ESP8266EX by Espressif
802.11 b/g/n protocol
Wi-Fi Direct (P2P), soft-AP
Integrated TCP/IP protocol stack
Integrated TR switch, balun, LNA, power amplifier and matching network
+19.5dBm output power in 802.11b mode
ESP8266 Power down leakage current is < 10uA
Wakes up and transmits packets in < 2ms
ESP8266 Standby power consumption is < 1.0mW
15 GPIOS (7 PWM, 5 Analog IN)
I²C, SPI, UART
USB (HID Keyboard & Mouse, virtual UART)
High-Performance, Low-Power Microcontroller ATmega32U4
Technical Details:
Radino WiFi consists of two chips. An ATMega32U4 and an ESP8266EX. The ATmega32U4 is used as I/O machine for the ESP8266EX. It performs all the required tasks to control I/Os. In the other hand, ESP8266EX is the main WiFi chip and all WiFi services run only on the ESP.
The Radino comes preprogrammed with an ESP based web server. The default settings are given below:
Access point: RADINO-WIFI
Password: 12345678
TCP/UDP service for UART-Bridge/WiFi
Default IP: 192.168.2.1
The user can change these default settings anytime.
Download the Radino library for Arduino IDE 1.6 from here. Add this library to Arduino IDE and select Radino board from board manager.
This video explains how to use this amazing module.
Radino Pinout: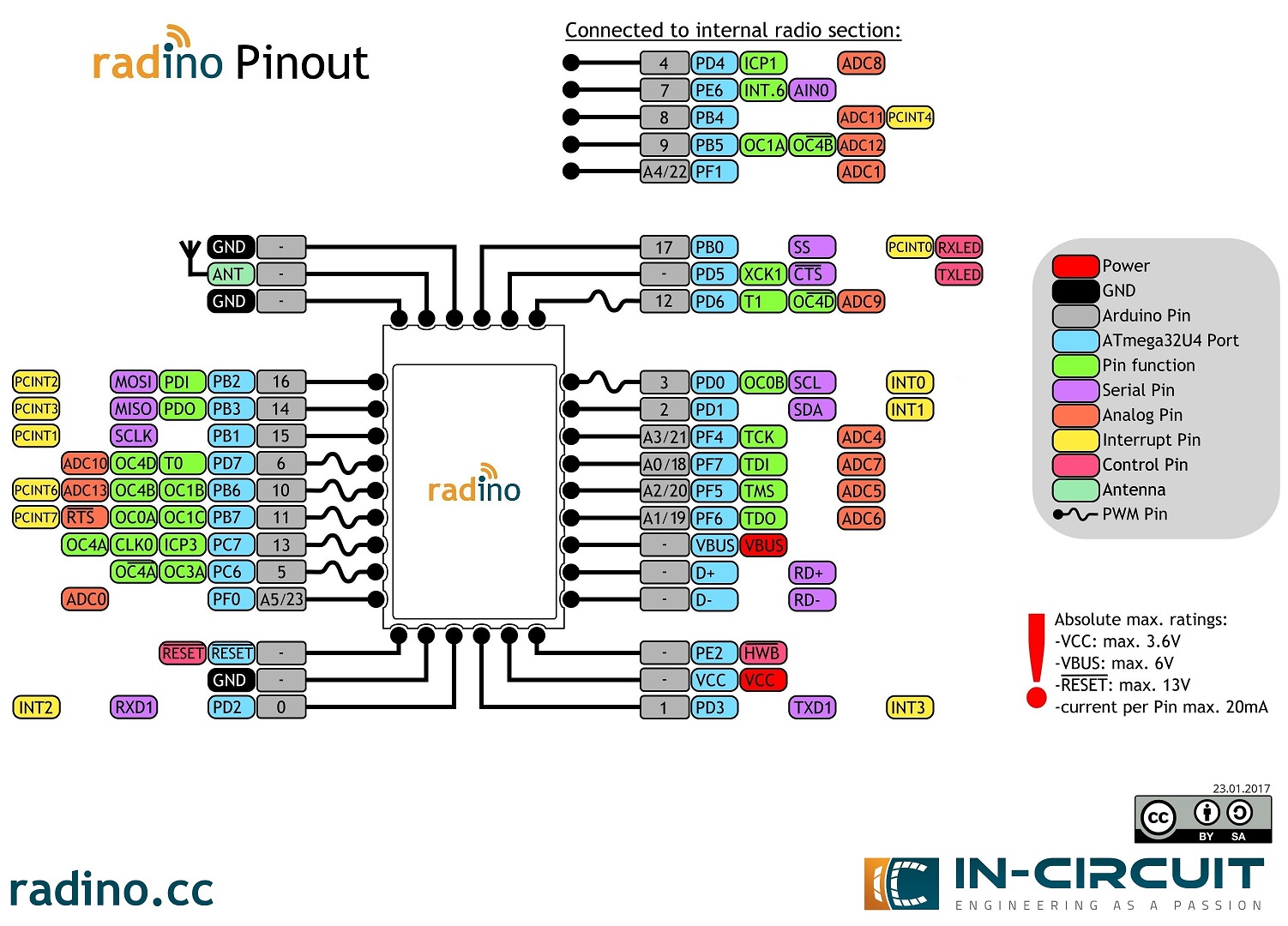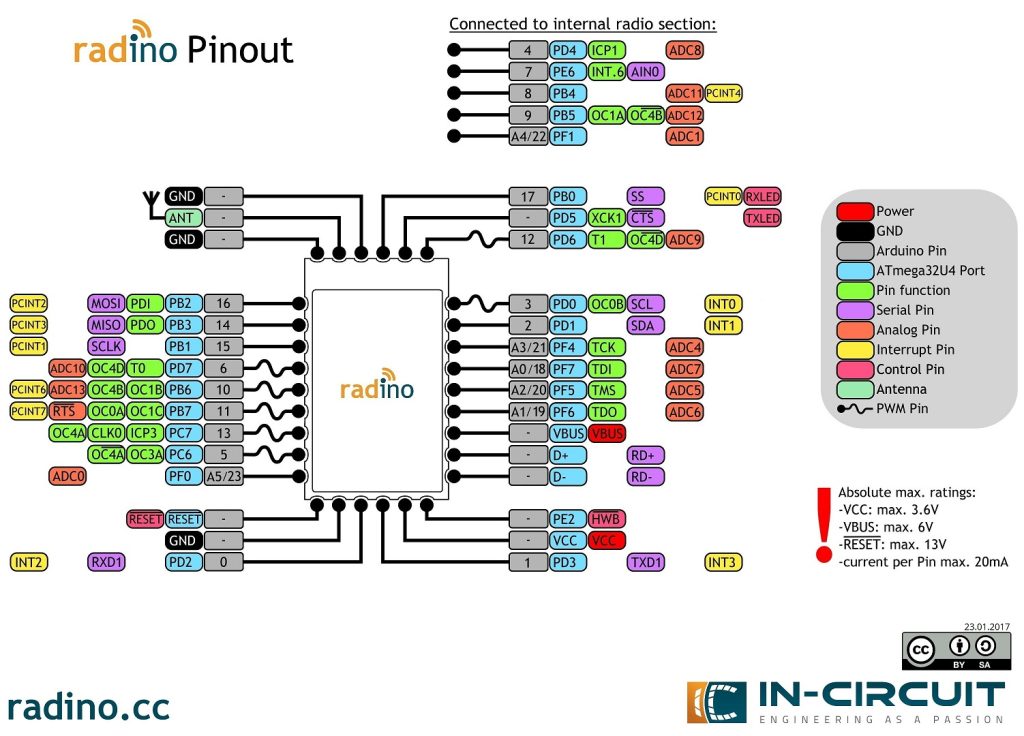 Radino has 15 GPIO pins. Among them, 5 pins can handle PWM signal and 5 pins can take analog signal as input. Radino is powered by a 3.6V power source. Exceeding that value will damage the device.
Important Links:
Another video on this topic:
You can purchase Radino WiFi from shop.in-circuit.de. It costs only 19.90€.