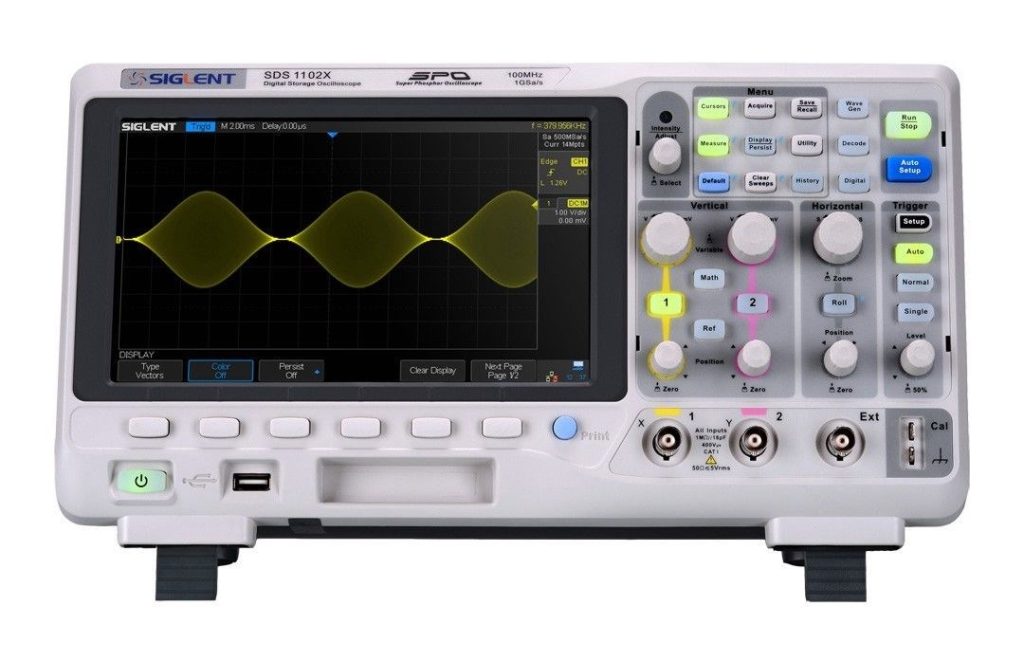 Siglent oscilloscope SDS1102X review
Harry Baggen @ elektormagazine.com reviews the Siglent SDS1102X oscilloscope.
Before we take a look at the instrument itself, I would like to say something about the characteristics of an oscilloscope for 'small users'. What do you really need for your daily tasks? Even the cheapest models from Chinese manufacturers already have a sample rate of 500 MS/s or 1 GS/s, much more than what the typical electronics engineer needs. More important is the input bandwidth, which is an indication of the quality of the analog input stage, which, for example, could be 50 or 100 MHz. Most electronic engineers work on circuits with frequencies up to a few megahertz and then a simple USB scope with a sample rate of 100 MS/s and an input bandwidth of 10 MHz is already more than sufficient.
Siglent oscilloscope SDS1102X review – [Link]