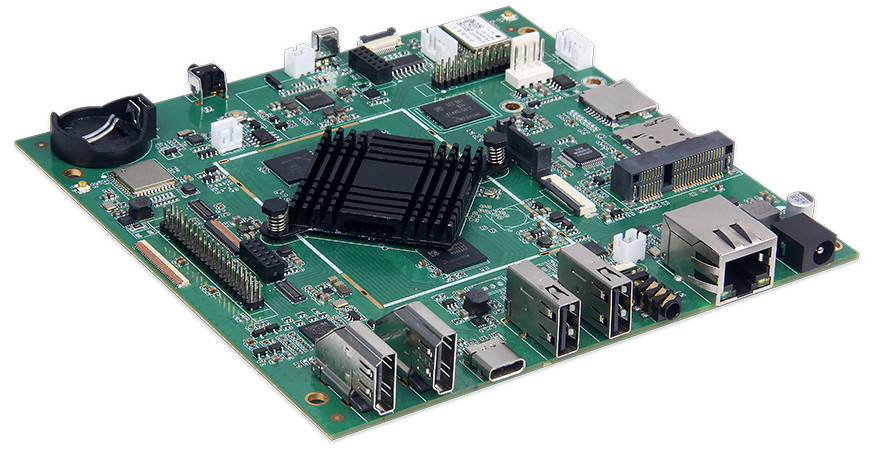 RK3568 Development Board Features Voice Noise Reduction
Geniatech's RK3568 development board is a slight update in its RK3566 board. The RK3568 board comes with an Arm Cortex-A55 core and a Mali-G52 GPU for power graphical processing. Both the boards are the latest AIoT boards from Rockchip, but the RK3568 features some extra I/O ports in respect to RK3566.
The RK3568 as well RK3566 development boards are equipped with its industrial-grade motherboard for stable continuous operation. VPU features video decoding with 4Kp60 H.264 and H.265 capacity and video encoding with 1080p60 H.264 and H.265 capacity. The camera I/F comes with 8M ISP with high-dynamic-range imaging. RK3568 and RK3566 both consist of MIPI CSI2 functioning at 2.5 Gbps per lane and digital video port camera support with BT.656/601/1120.
The RK3568 development board comes with voice noise reduction technology with a 2-way microphone and double MIC matrix for noise reduction and sound detection to be more efficient. One of the microphones picks up the voice including the ambient noise, whereas the second mic far from the user just picks the ambient noise. Hence, the ambient noise from the second mic is used to reduce the noise picked from the first mic. This allows significant noise reduction.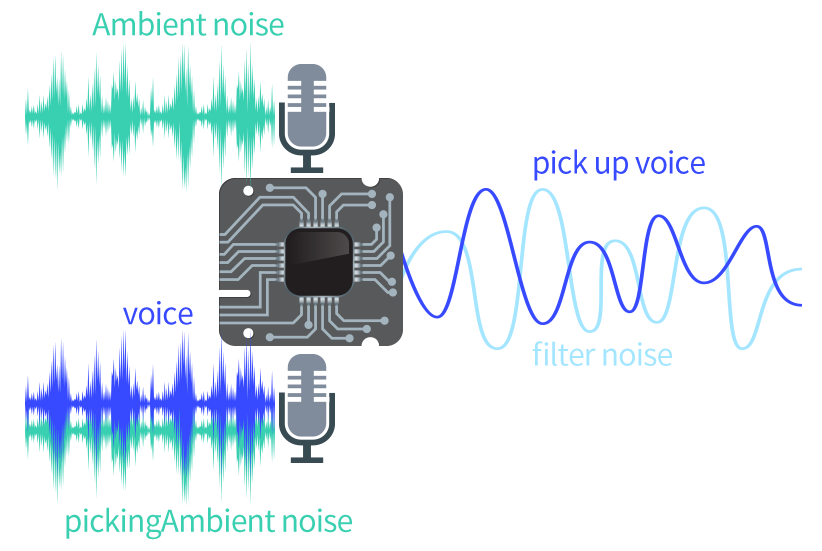 Technical Specifications of RK3568 Development Board
Mali-G52 GPU and 0.8-TOPS NPU
Storage of 4GB LPDDR4 and Up to 128GB eMMC 5.1
MicroSD slot up to 512GB up to 2 slots
802.11a/b/g/n/ac with Bluetooth 5.0 technology
RF tuner input featuring ATSC
GTIoT interface for Z-Wave, ZigBee, LoRa, GPS, WiFi, BT 5.0, or LTE
Pair of antenna mounts
Ports for HDMI 2.1 out port, HDMI in port, and eDP 1.3
Dual-channel and 24-bit LVDS through MIPI-DSI
Dual mic matrix with noise reduction
SPDIF audio and 4-lane MIPI-CSI
Scalable using M.2 slot with PCIe 3.0 and wireless storage support
Power rating of 12V/2A input jack
Operating system supporting Android 11 or Linux
CNX Software's post has brought to our attention that both the boards are almost similar with the same specifications and functionalities, except for the processors. However, the RK3568 development board comes with triple display support and PCIe 3.0, while the latter supports a lower dual display and PCIe 2.1. USB-C port may also feature USB 3.0 OTG functionality for the RK3568 development board while the RK3566 board only supports the USB 2.0 OTG feature.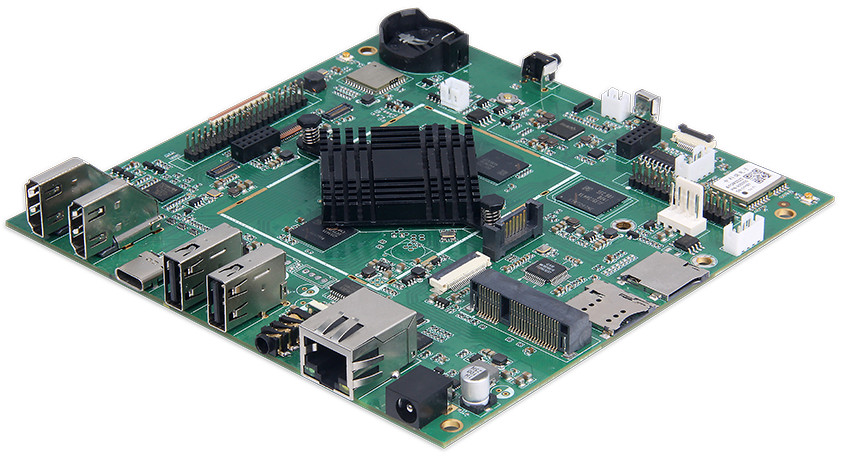 The RK3568 development board is compatible with a hard disk interface allowing customer data reading and writing functionality. It also features larger storage space and quicker transmission speed. The applications for the RK3566 and RK3568 development boards include AI robots, face recognition, smart POS machine, and some smart home applications. The operating system for the development boards supports Android 11.0 and Linux's Buildroot, Debian, or Yocto.
There is no pricing information available on Geniatech's website, but there is a section for "Volume Quote" for both the development boards.
For more info visit the official product pages of the RK3566 Development Board and RK3568 Development Board.
Join 97,426 other subscribers

Archives