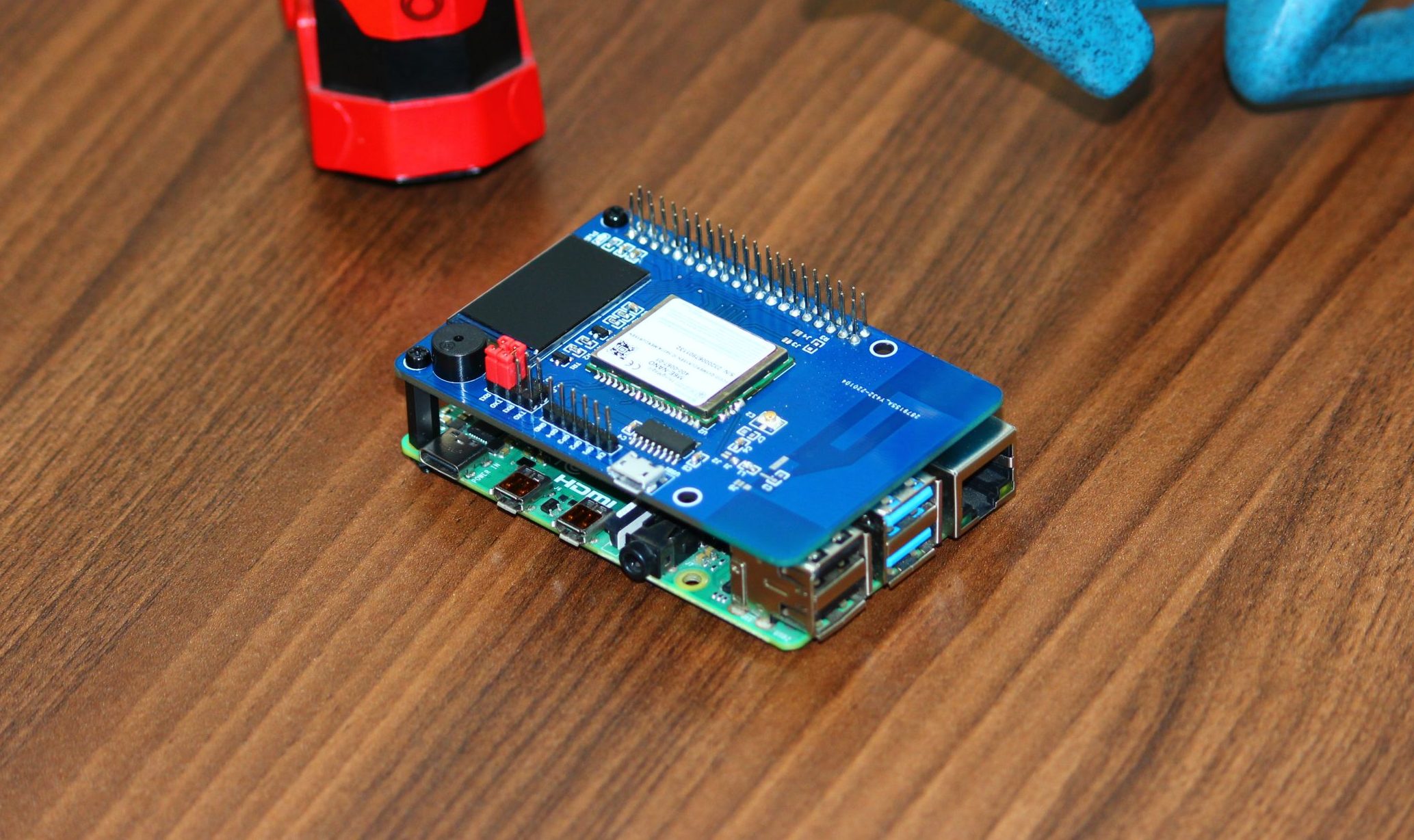 SB Component Ltd Unveils UHF HAT for Raspberry Pi with a 1.14-inch LCD Display
This isn't the first time UK-based embedded electronic design and manufacturer, SB Components Ltd has released an RFID HAT for Raspberry Pi. The electronic device supplier has launched a crowdfunding campaign on Kickstarter with a goal of £10,000 for its newly designed 40-pin ultra-high frequency (UHF) HAT for Raspberry Pi. Even though the goal has already been met through 26-backers for the open-source project with various pledging options of £225 for the UHF HAT for Pi and £950 for a pack of 5, unfortunately, the early bird discount is over which was priced at £199 for a single piece.
Before jumping onto UHF HAT for Raspberry Pi, which integrates a compact RFID reader with low-power consumption capabilities, let us take a look at the stand-alone RFID HAT for Raspberry Pi by SB Components Ltd. On September 18, 2020, the team at SB Components released a blog post on its official website titled, "Introduction of RFID HAT for Raspberry Pi" with a special highlight for its in-house RFID module operating at a frequency of 125KHz, priced at just £24.99. The RFID HAT gets a programmable 0.91-inch OLED display that is compatible with all the Raspberry Pi versions and uses UART communication for interfaces. With a standard 40-pin Raspberry Pi GPIO extension header, the HAT is ready to fit on top of the Raspberry Pi single-board computer through the headers.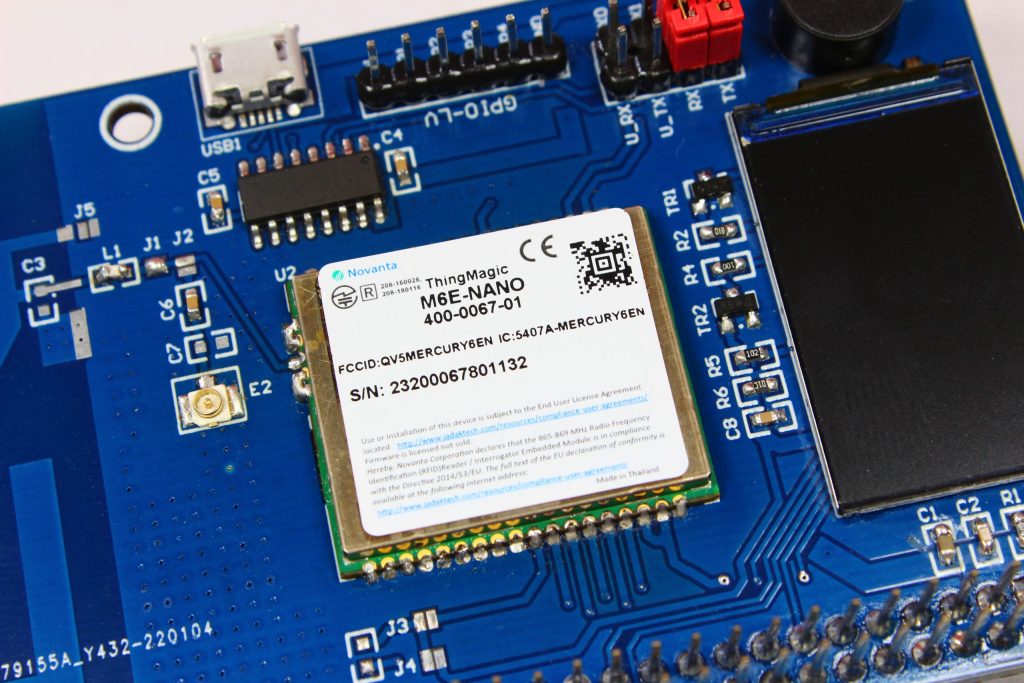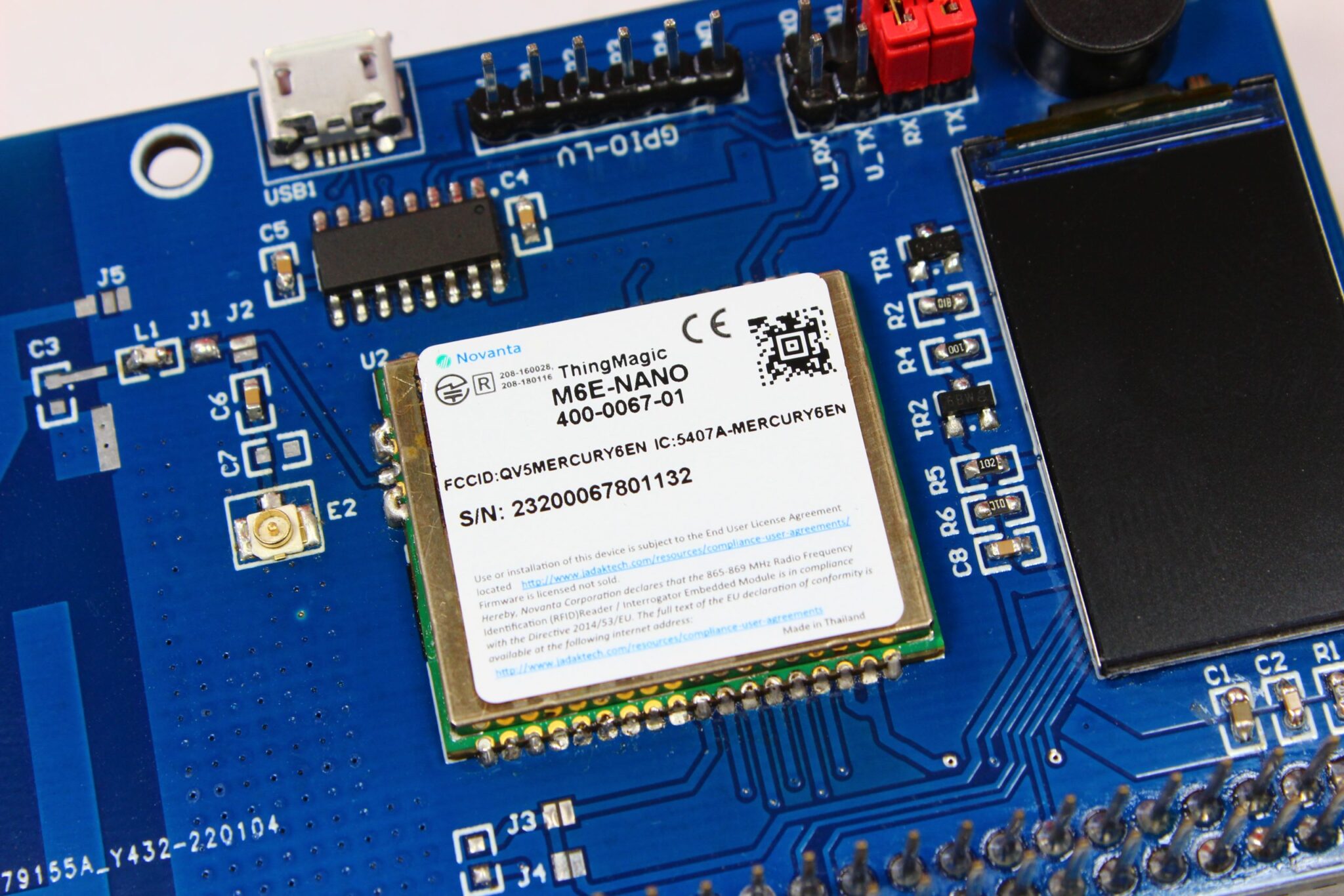 Taking all these capabilities from the original RFID HAT and upgrading them to design the ultra-high frequency HAT for Raspberry Pi that operates in the frequency range of 865MHz to 870MHz and 915MHz to 928MHz along with an onboard antenna. The Raspberry Pi UHF HAT gets JADAK's smallest embedded module with ultra-low power consumption and a tiny form factor– ThingMagic M6E Nano UHF RFID reader, ideal for battery-operated applications. The module supports UART serial communication as an interface type and operates on a 3V3 to 5.25V power supply. Also, the HAT is capable of reading the RFID tags at a rate of up to 200 tags per second through adjusting the RF output range of 0dBm to +27dBm with an increment of 0.01dB. Other upgrades include a larger 1.14-inch LCD display and a USB Type-C port for power.
Analysis
As an open-source project, the UHF HAT looks interesting for several use cases such as inventory management, tracking products in the cart, smart billing system, advanced library system, and attendance system to name a few. However, note that for a faster prototype of RFID-based applications, the UHF HAT for Raspberry Pi seems to be extremely expensive in comparison to the original RFID HAT. Despite the higher price points, 26 community enthusiasts have made the product successful on the crowdfunding website. If you are interested in pledging to get your hands on UHF HAT, head to the Kickstarter product page with an expected delivery of April 2022.
Join 97,426 other subscribers

Archives