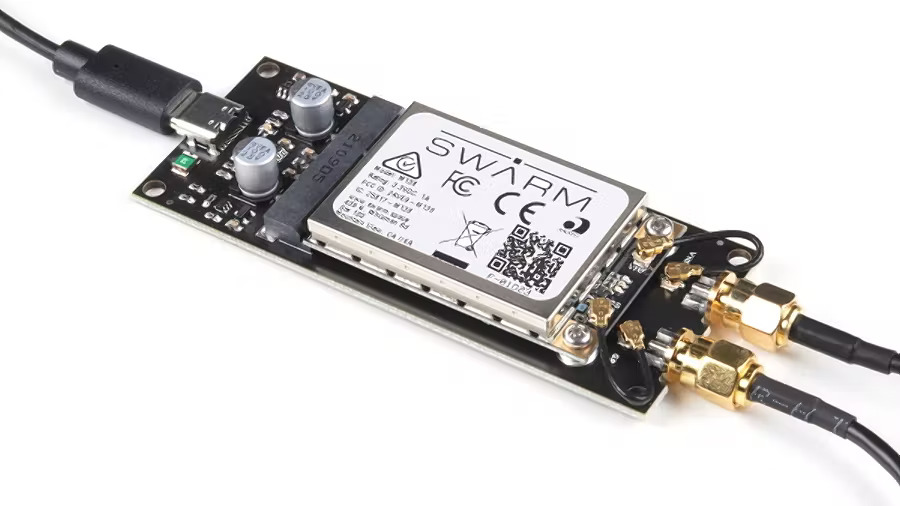 SparkFun's Swarm M138 Modem – Satellite Transceiver Breakout board
Asset tracking applications have been on the rise and the widely adopted wireless communication technology is LoRaWAN. However, for many tracking applications such as connecting people, tracking vehicles, ships, or packages to relaying sensor data for agriculture, energy, and industrial IoT, the integration of satellite modems in embedded hardware devices have caught the attention of several manufacturers. SparkFun is one of those to launch a low-cost embedded device, Satellite Transceiver Breakout board with Swarm M138 satellite modem and u-blox GNSS receiver, all integrated into one package.
The main controller inside the Satellite Transceiver Breakout board is the Swarm M138 modem, which transmits and receives satellite data to and from the Swarm's space network and is specifically designed to be embedded in third-party devices. The miniature satellite modem comes with a standard mPCIe form factor that allows the device to be easily integrated with embedded hardware. The communication used by the Swarm M138 modem is a standard serial UART or a developer-provided PC interface with a USB-to-serial converter.
We created the Satellite Transceiver Breakout to make using the Swarm M138 modem as easy as possible. Want to connect it to your laptop or Raspberry Pi and send and receive messages anywhere? You can absolutely do that. Want to hook it up to your Arduino board and send and receive messages via the modem's 3.3V UART Serial interface? You can absolutely do that too!
The Satellite Transceiver Breakout kit contains everything a developer requires to start, including the Swarm M138 modem, SparkFun Satellite Transceiver Breakout board, VHF antenna, ground place GNSS antenna, u.FL cables, adapter, and screws. The manufacturer has shared more information about the product in the note section on the product page, which mentions that the Swarm modem does not require a data plan to send and receive data. However, the cost of this is much lower than the competitive other networks, with a data plan of $60.00 USD per year.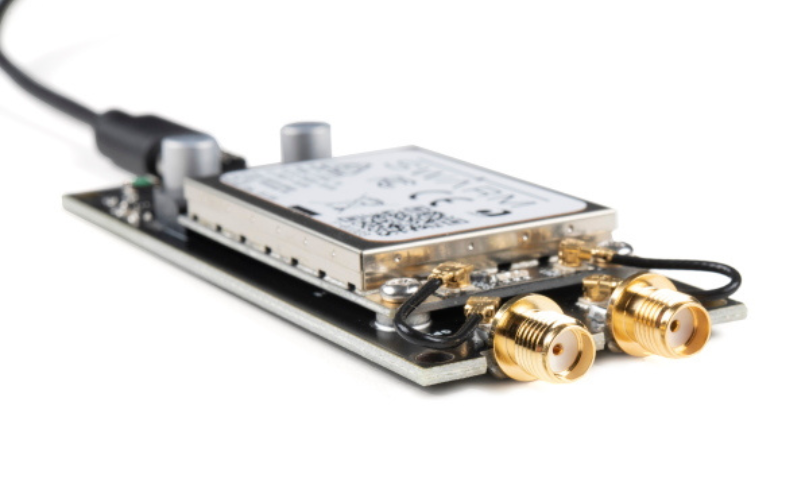 The Swarm M138 powered Satellite Transceiver Breakout board is currently listed for sale at $149.95 USD but the product is currently unavailable. SparkFun does not provide any estimates as to when the product will be back in stock. However, interested folks can consider registering on the product page to get notified. Since the breakout board is sold on backorders, the manufacturer notes that backorders can be subject to price changes at any time and do not guarantee a time frame for shipping or availability.
Join 97,426 other subscribers

Archives