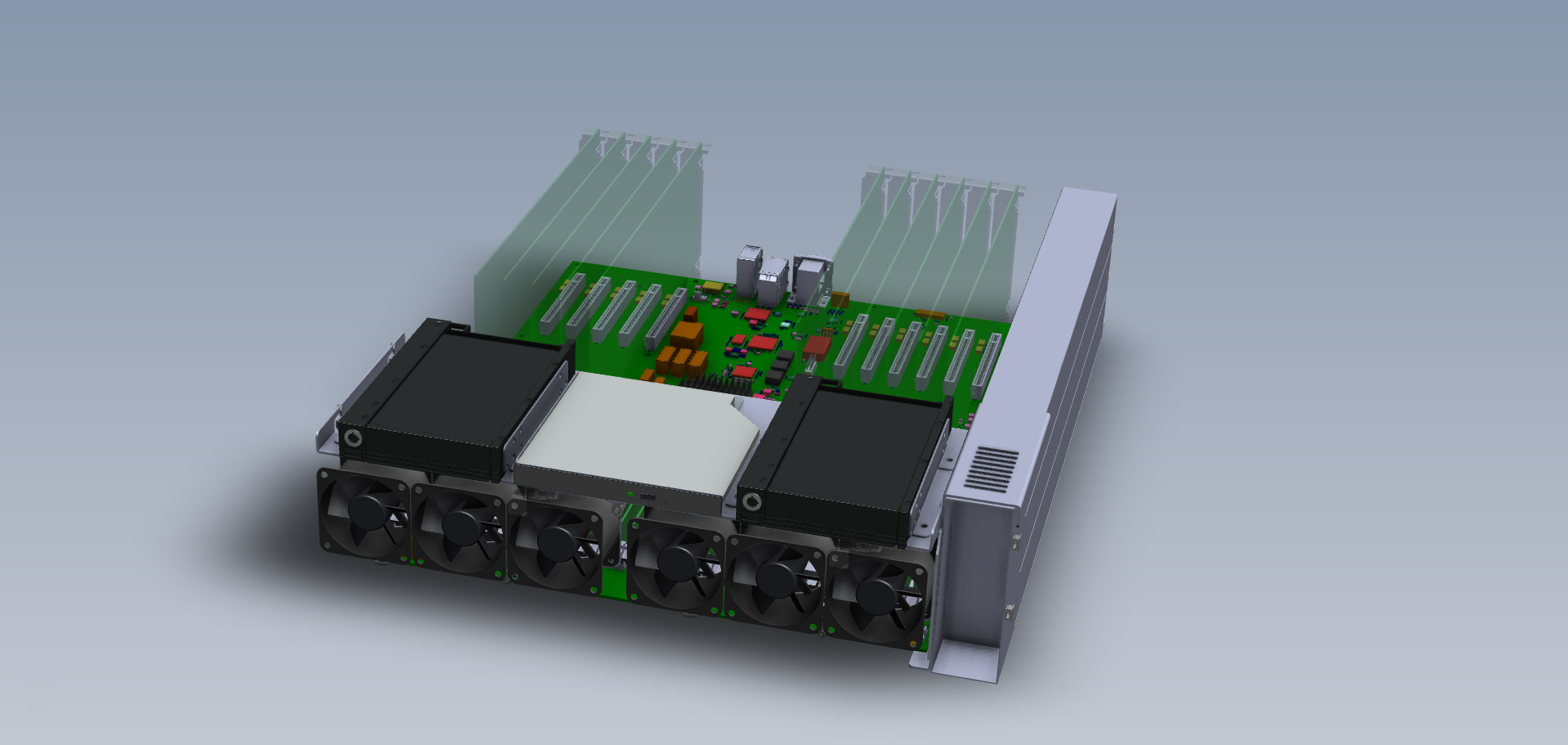 Step into the future with Trenton Systems' next-gen dual Xeon® 3U BAM Server
Trenton Systems, a manufacturer of rugged servers, workstations, blade servers, JBOD storage systems, mini PCs, processor boards, and PCIe backplanes, is excited to announce the upcoming release of its most powerful rugged computer yet, the 3U BAM Server, featuring the company's high-performance, next-gen, dual Intel® Xeon® SP motherboard.
Scheduled for release in early 2021, the 3U BAM Server is truly the rugged server of the future, sporting not only yet-to-be-released Intel® Xeon® SP processors, but also 11 PCIe Gen 4 slots, 24 next-gen ECC RDIMM slots, and MiniSAS HD storage capabilities, perfect for high-speed expansion, turbocharged application performance, and lightning-fast read and write speeds.
Ruggedized, certified, and wielding immense power, the 3U BAM is the perfect choice for mission-critical and industrial applications everywhere.
Whether your focus is defense, space, aviation, aerospace, telecommunications, industrial automation, video surveillance, oil and gas, data acquisition and signal processing, construction, cloud computing, communications, media or entertainment, the 3U BAM Server will take your operation beyond the call of duty, and then some.
Will you step into the future with us?
Visit our 3U BAM Server product page to learn more about the BAM or join our BAM VIP List for all the latest pre-release updates.
The 3U BAM Server is proudly designed, manufactured, assembled, integrated, tested, and supported in the USA, and most importantly, its configuration lies directly in the hands of the customer.
"One of our design goals for the BAM product line was giving customers as much flexibility as possible," said Michael Bowling, CEO of Trenton Systems. "It is truly unique how agnostic and nimble the electrical, mechanical, and BIOS design is. The BAM motherboard and chassis can be configured to fit almost any compute requirement across a wide array of markets while being the most cost-effective dual Xeon® product Trenton has ever designed."
Cost-effectiveness and customization are just two parts of the complete 3U BAM package. Baked right onto the BAM's motherboard is a TPM 2.0 cryptoprocessor for an added boost to system security, as well as on-board IPMI to BMC for remote monitoring of server health. Cyberattacks and technical problems can be devastating, but we believe in securing and protecting your system for the long haul.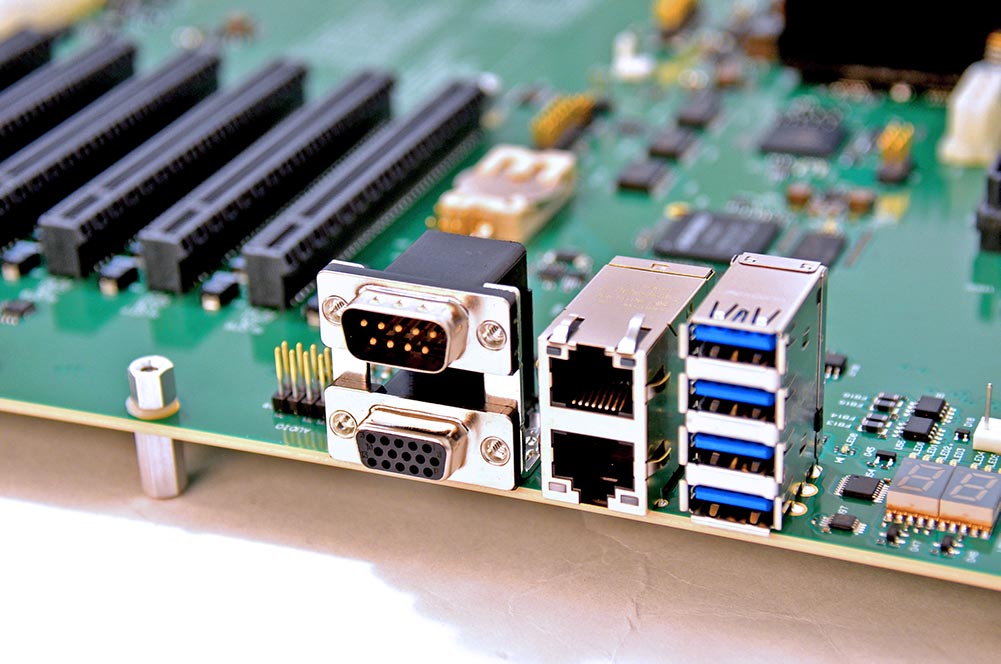 In addition, your favorite peripherals and high-speed network connections don't have to take the backseat with the 3U BAM Server. Customers will find no shortage of input / output options, as the BAM's next-gen dual Xeon® motherboard is equipped with:
4 USB 3.0 Ports
1 VGA Port
Audio Line In, Line Out
1 RJ-45 Gigabit Ethernet LAN Port
1 RJ-45 Shared IPMI Lan Port
1 RS232 Serial Port
High-speed storage options were also at the top of the design list for Trenton Systems' talented engineers. Customers will be able to take advantage of:
6 SATA ports that allow customers to connect 6 Gbps storage devices
2 MiniSAS HD ports for up to 12 Gbps connections
But what about front-access storage options?
Customizable front-access drive bay options are yet another way Trenton Systems is putting customization into the hands of the customer. The standard BAM model features the following front-access configuration:
1 optical disc drive
Two 3.5-inch drive bays with up to 5 SATA SSDs in total
Customers may also choose from the following configurations:
1 optical disc drive
One 3.5-inch drive bay with up to 2 MiniSAS NVMe SSDs
One 3.5-inch drive bay with up to 3 SATA SSDs
5 storage drives in total
OR
One 3.5-inch drive bay with up to 2 MiniSAS NVMe SSDs
Two 3.5-inch drive bays with up to 3 SATA SSDs each
8 storage drives in total
"The 3U BAM Server provides flexibility and scalability with various storage form factors," said Yazz Krdzalic, Director of Marketing and Business Development at Trenton Systems. "From standard SATA drives to NVMe SSDs and even the latest Intel® Optane™ drives, you get to pick what part of your application utilizes which technology. You're not locked into one or the other. That's a huge plus for our customers across the military and industrial sectors."
And as always, you can pair the 3U BAM Server with our PCIe backplanes or NVMe JBOD Storage Enclosures to equip your system with any extras it may need.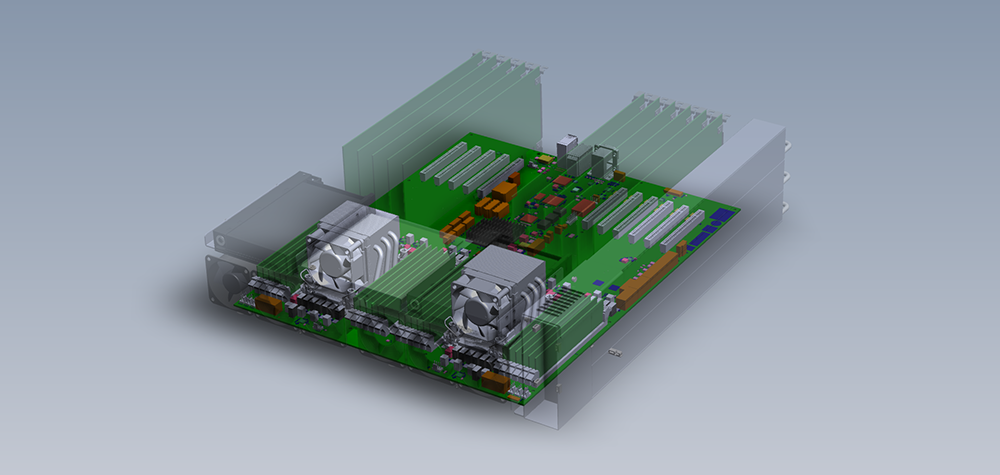 If you're interested in learning more about what the BAM can do for your program or application, join Trenton Systems' BAM VIP List for all the latest pre-release updates. You'll receive the most up-to-date developments as we continue to design the rugged server of the future.
You can also subscribe to our company blog to stay informed of all things Trenton Systems.
We'll see you and the 3U BAM Server in 2021.
Join 97,426 other subscribers

Archives