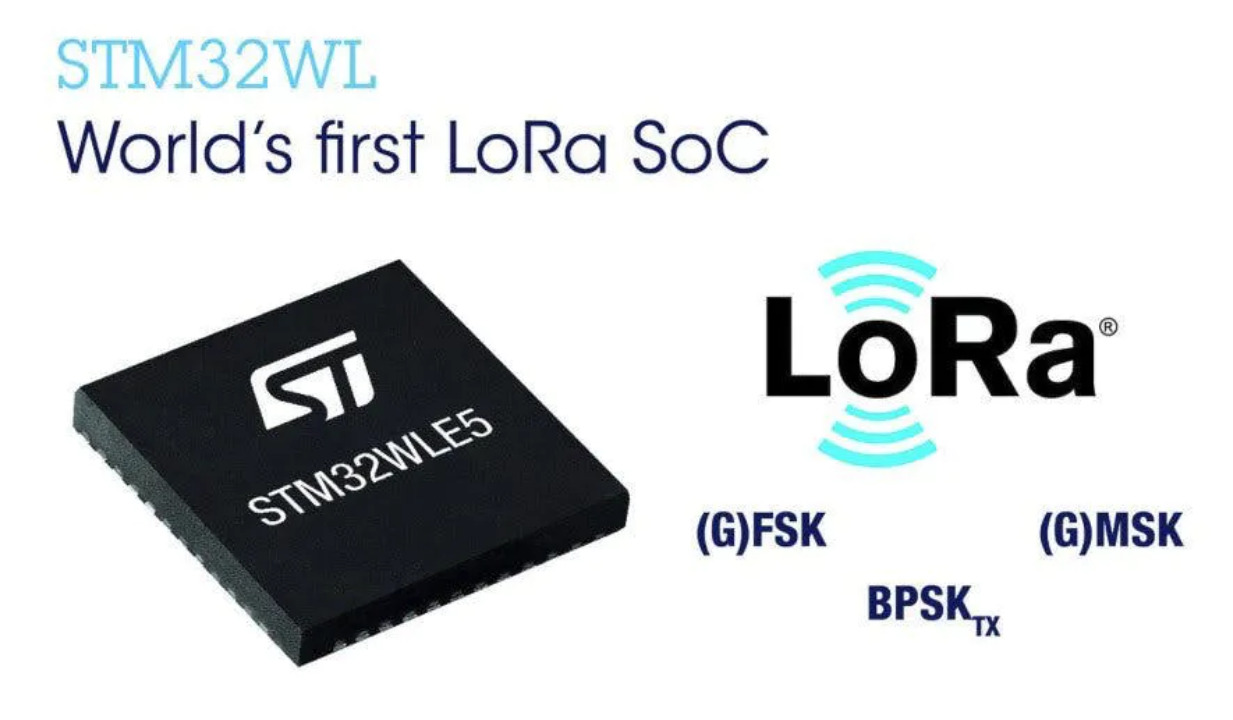 STM32WLE5 Microcontrollers support LoRa RF protocol and other sub-1GHz modulation schemes
STMicroelectronics STM32WLE5 wireless SoC products combine LoRa® LPWAN and other power-efficient sub-1GHz radio communications capabilities with a low-power MCU in a single chip.
With its low power consumption and small footprint, the STM32WLE5 enables the production of energy-efficient, compact, and lightweight new products for fast-growing industrial and IoT markets.
The new 7mm x 7mm QFN48 package option is particularly well suited to a simple two-layer board design which further eases manufacturing and reduces BoM costs.
The world's first LoRa-enabled SoC, the STM32WLE5 also supports other RF modulation schemes including (G)FSK, (G)MSK, and BPSK.
STM32WLE5 Features
Up to 256kbytes Flash memory
Up to 64kbytes RAM
Security capabilities:

AES 256-bit hardware encryption
True random number generator
Sector protection against read/write operations
CRC calculation unit
Unique device identifier
96-bit unique die identifier
Hardware public key accelerator

Rich analog peripherals

2.5Msamples/s 12-bit ADC
12-bit low-power sample-and-hold DAC
Two ultra-low power comparators

Ultra-low power platform

Supply-voltage range: 1.8V-3.6V
Dynamic voltage scaling
ART Accelerator™ engine for zero-wait execution from Flash
31nA shut-down mode current at 3V
360nA stand-by mode current at 3V

10-year longevity commitment
Operating-temperature range: -40°C to 105°C
Join 97,426 other subscribers

Archives