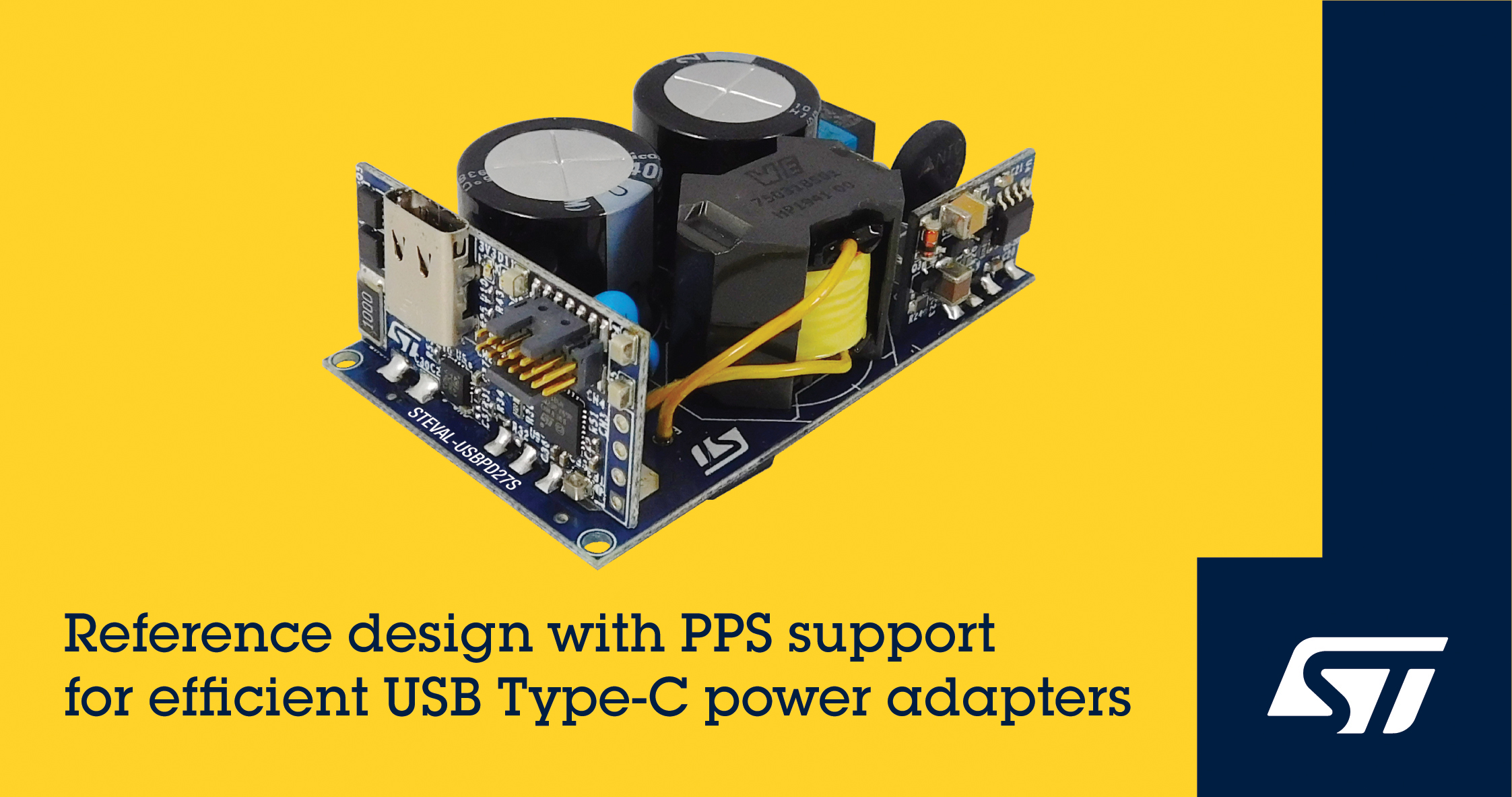 ST's STEVAL-USBPD27S To Speed Up The Built Time of Fast-Charging USB Power Adapters
USB has evolved over the last few years with the latest launch of the ST's standalone VBUS-based controller. To help build a compact and efficient power adapter that provides up to 27W with zero-power operation when no cable is connected, STMicroelectronics has unveiled a new reference design with Programmable Power Supply (PPS). All new ST's STEVAL-USBPD27S solution introduced has the PPS capabilities through three-stage architecture. Apart from the power supply section and the power control stage is the digital control stage that is built around the STM32G071KB Arm Cortex-M0+ MCU that controls the USB Type-C connector and the Power Delivery 3.0 communication protocol.

One of the key technical benefits lies in the specific algorithm running on the MCU that can control the VBUS on the secondary side, and is "compliant to USB Type-C and Power Delivery and PPS specifications". The onboard flyback converter combines a high-performance, low-voltage PWM controller chip on the same package. For Type-C port protection, the solution is provided with a single chip solution – TCPP01-M12 – that ensures robustness and protection.
As an MCU-based solution, the reference design gives users extra flexibility to implement additional customized application layers and to incorporate ongoing improvements as the USB Power Delivery standard evolves.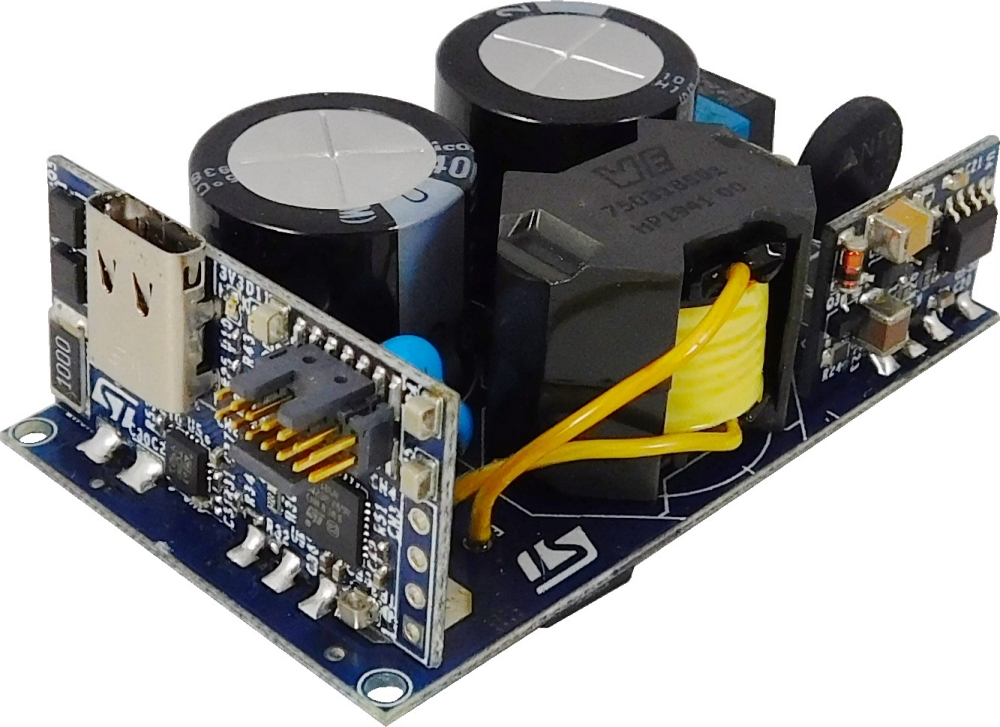 The STEVAL-USBPD27S is USB power delivery 3.0 compliant with a wide range of input voltages. This is capable of delivering:
This compact form factor of 59 x 35 x 21mm in size and 10.2 W/inch3 that has a standard output power of 27 W. With the STCH03 PWM controller offers several advantages to the solution featuring "high-voltage start-up circuitry, primary-side constant-current output regulation, and advanced power management".
For more information on the reference design to accelerate the design of a power adapter that delivers an output of up to 27W, visit the press release by the company. The ST's STEVAL-USBPD27S is expected to be sold at a price of $95.00.
Note: All the images were taken from the STMicroelectronics website.