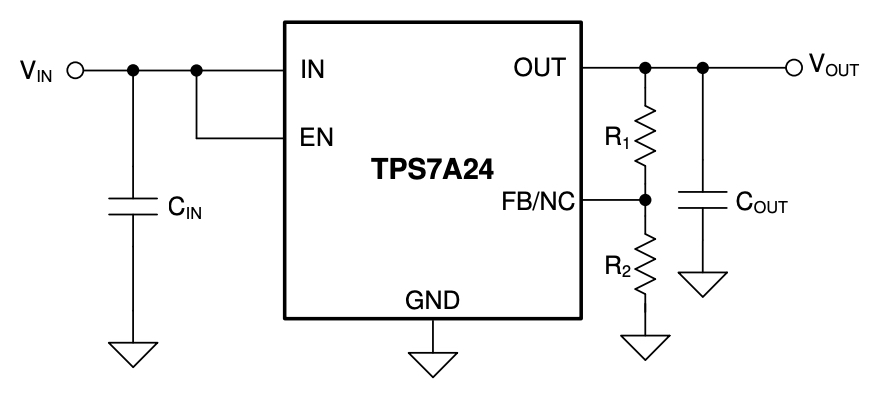 TPS7A24 – 8V tolerant, 2-µA IQ, 200-mA low-dropout (LDO) linear voltage regulator
The TPS7A24 low-dropout (LDO) linear voltage regulator supports a 2.4-V to 18-V input voltage range with ultra-low quiescent current (IQ). These features help modern appliances meet increasingly stringent energy requirements and help extend battery life in portable-power solutions.
The TPS7A24 is available in both fixed and adjustable versions. The fixed-voltage version eliminates external resistors and minimizes printed circuit board (PCB) area. For more flexibility or higher output voltages, the adjustable version uses feedback resistors to set the output voltage from 1.24 V to 17.75 V. Both versions have 2% output regulation accuracy that provides precision regulation for microcontroller (MCU) references.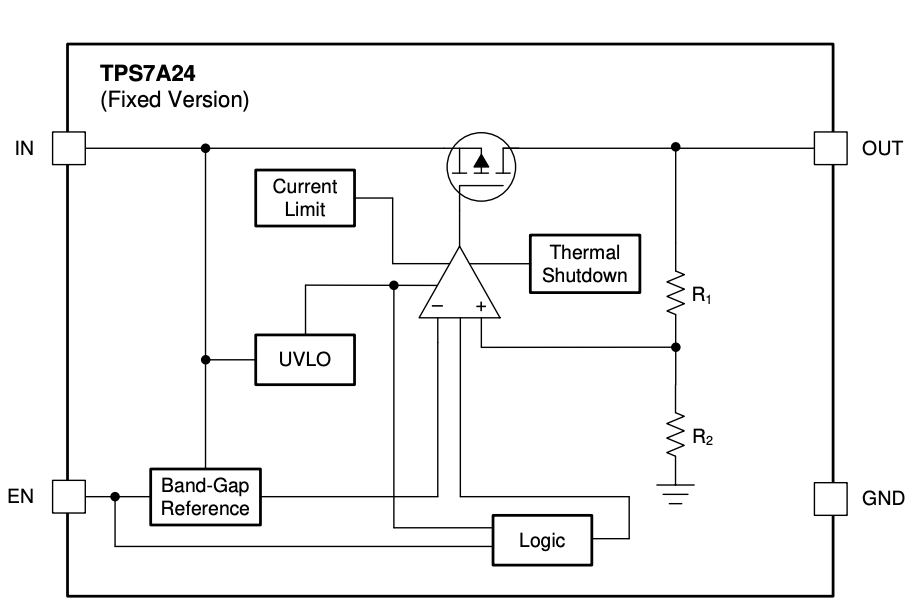 Features
Ultra-low IQ: 2.0 µA
Input voltage: 2.4 V to 18 V
Output voltage options available:

Fixed: 1.25 V to 5.5 V
Adjustable: 1.24 V to 17.75 V

2% accuracy over temperature
Low dropout: 250 mV (max) at 200 mA
Active overshoot pulldown protection
Thermal shutdown and overcurrent protection
Operating junction temperature: –40°C to +125°C
Stable with 1-µF output capacitors
Package: 5-pin SOT-23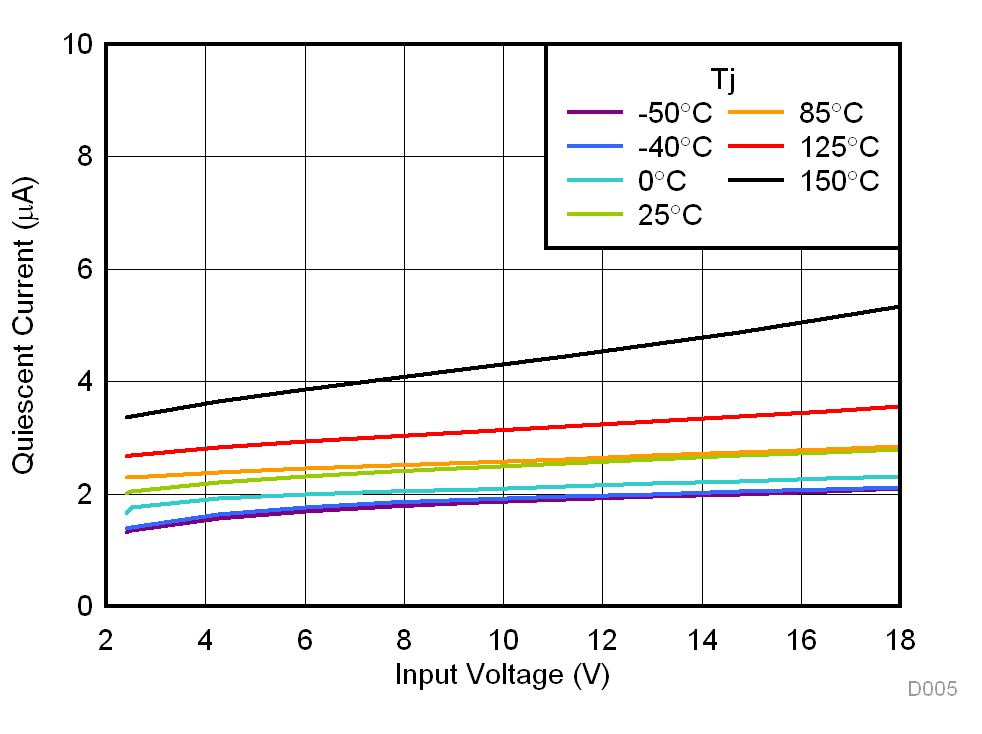 The TPS7A24 LDO operates more efficiently than standard linear regulators because the maximum dropout voltage is less than 250 mV at 200 mA of current. This maximum dropout voltage allows for 92.8% efficiency from a 3.55-V input voltage (VIN) to a 3.3-V output voltage (VOUT).
more information: www.ti.com
Subscribe to Blog via Email
Join 97,462 other subscribers
Archives