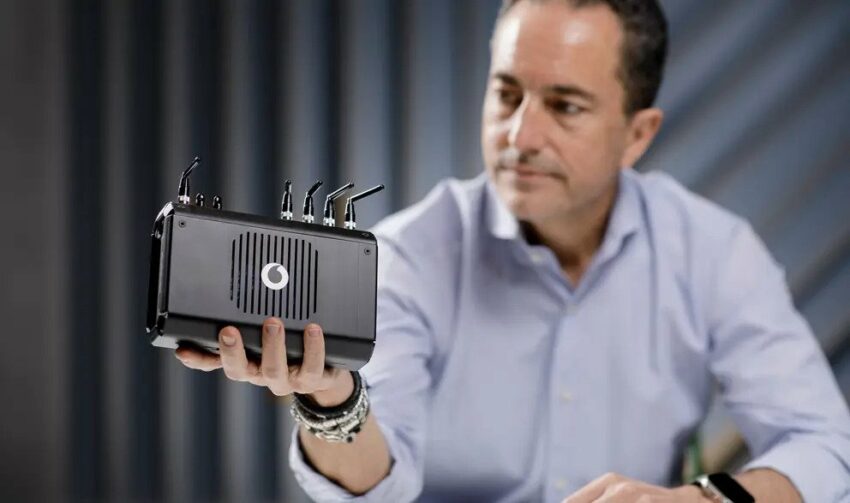 Vodafone's 5G network on a modular Raspberry Pi based hardware
Vodafone, one of the leading telecommunications companies in the world, has recently announced the development of a prototype 5G network built on a Raspberry Pi computer. The Raspberry Pi is a low-cost, credit card-sized computer that is commonly used for educational purposes and prototyping.
The development of this 5G network prototype on such a small and affordable device is significant because it demonstrates that the technology required for 5G networks is becoming more accessible and affordable. This could potentially open up opportunities for smaller companies and organizations to experiment with and implement 5G technology in their operations.
"Whilst this is just a prototype, it has the potential to bring new cloud, AI, and big data technologies within reach of many of the small businesses we support across Europe. The next step is to take ideas like this to a place where they can be developed and eventually produced. Our door is open to interested vendors,"
said Santiago Tenorio, Vodafone's Director of Network Architecture.
The prototype 5G network built on the Raspberry Pi uses open-source software designed to be modular and scalable. This means it can be easily adapted and modified to meet the specific needs of different applications and industries. The network prototype also includes a cloud-based mobile edge computing (MEC) platform, which enables low-latency processing and data analysis at the network edge. This could have significant implications for industries such as healthcare, where real-time medical data processing is critical.
Vodafone's development of this prototype 5G network is part of its broader efforts to accelerate the adoption and deployment of 5G technology across its networks. The company has already launched 5G networks in several countries and is investing heavily in developing and deploying 5G infrastructure. The development of this prototype network on a Raspberry Pi is just one example of the company's innovative approach to 5G technology. It will be interesting to see how it is further developed and applied in the future.
Vodafone will be demonstrating its 5G solution based on the Raspberry Pi at the Mobile World Congress in Barcelona.
Join 97,426 other subscribers

Archives