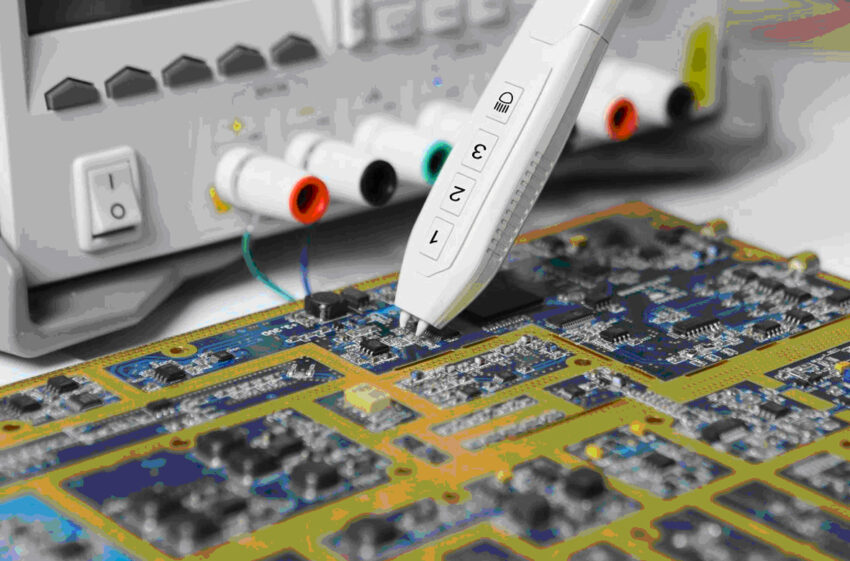 7GHz differential probe matches Rigol's top-end Oscilloscopes
Rigol has created a 7GHz differential probe to go with the 5GHz DS70000 oscilloscopes that it announced at the beginning of the year.
Called PVA8000, the probe also comes in a 3.5GHz variant, and there are single-ended types. Inside is the same 'Phoenix' ASIC that the company designed for the scopes.
"As soon as you connect a probe to the DS70000, it is automatically recognized by the oscilloscope and a calibration is requested, which can be carried out on the oscilloscope,"
according to the company.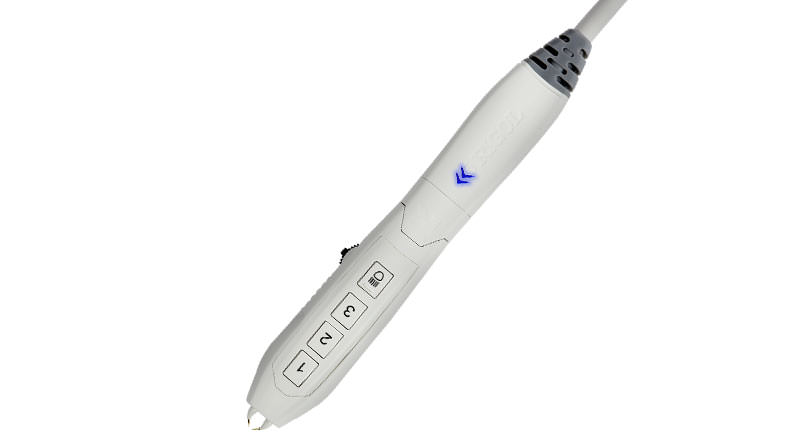 Typical minimum rise time is 70ps, and the (frequency-dependent) common-mode rejection can be as high as 40dB. The inputs present 50kΩ to differential sources (25kΩ single-ended).
"With the differential version, the distance between the tips can be adjusted quickly," according to the company. "You can also store three different distances and call them up again automatically at the push of a button."
LEDs on the probes show the same color as the scope's input channel.
To help reach a variety of physical situations, four different probe heads are included.
The single-ended probe has three different probe tips for a thermistor and four different terminals for the ground connection. Three replacement pins are supplied as standard.
"In addition, an additional probe is available for both variants, where the wires can be soldered to the device-under-test," said Rigol. "Here, too, a replacement wire and a ruler for measuring the exact length of the replacement wire are included as standard."
more information: https://www.rigol.eu/Public/Uploads/uploadfile/files/20220207/20220207230814_620135deef3e3.pdf
Join 97,426 other subscribers

Archives