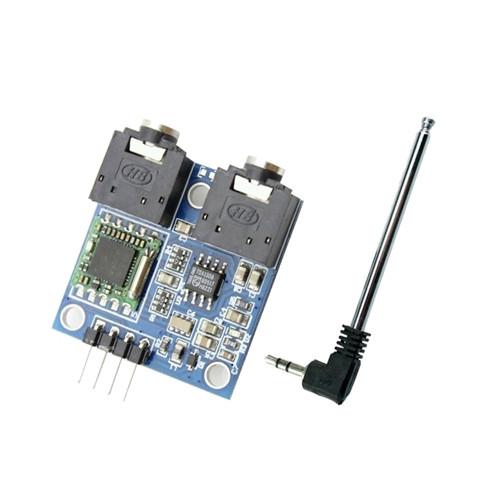 Arduino FM Radio Receiver with TEA5767 and a Nokia 5110 LCD display
FM radio transmitters and receivers are one of the projects that fascinated a lot of people and drove them to become makers. The lure of being able to deploy your own radio station, or build your own surveillance(-like) devices was what encouraged most of us to build our first fm transmitter or receiver. Nowadays, microcontrollers help simplify and add a lot of functions to analog projects that's why for today's tutorial, we will look on how you can build an Arduino based FM radio receiver using the TEA5767 FM radio and an Arduino Nano.
At the heart of today's project is the cheap TEA5767 FM radio module. This module comes with all the components required to build a FM radio receiver, all on board. The module is based on the TEA5767GH which is a single-chip, electronically tuned, FM stereo radio for low-voltage applications with fully integrated Intermediate Frequency (IF) selectivity and demodulation. Through an I2C interface, the module can be connected to a microcontroller to digitally control its tuning frequency and other characteristics, giving room for opportunities to digitize some of its operations. It comprises of two headphone jacks, one of which is for connection to an headphone/speaker while the other is for connection to the antenna which usually comes with the module.
Arduino FM Radio Receiver with TEA5767 and a Nokia 5110 LCD display – [Link]