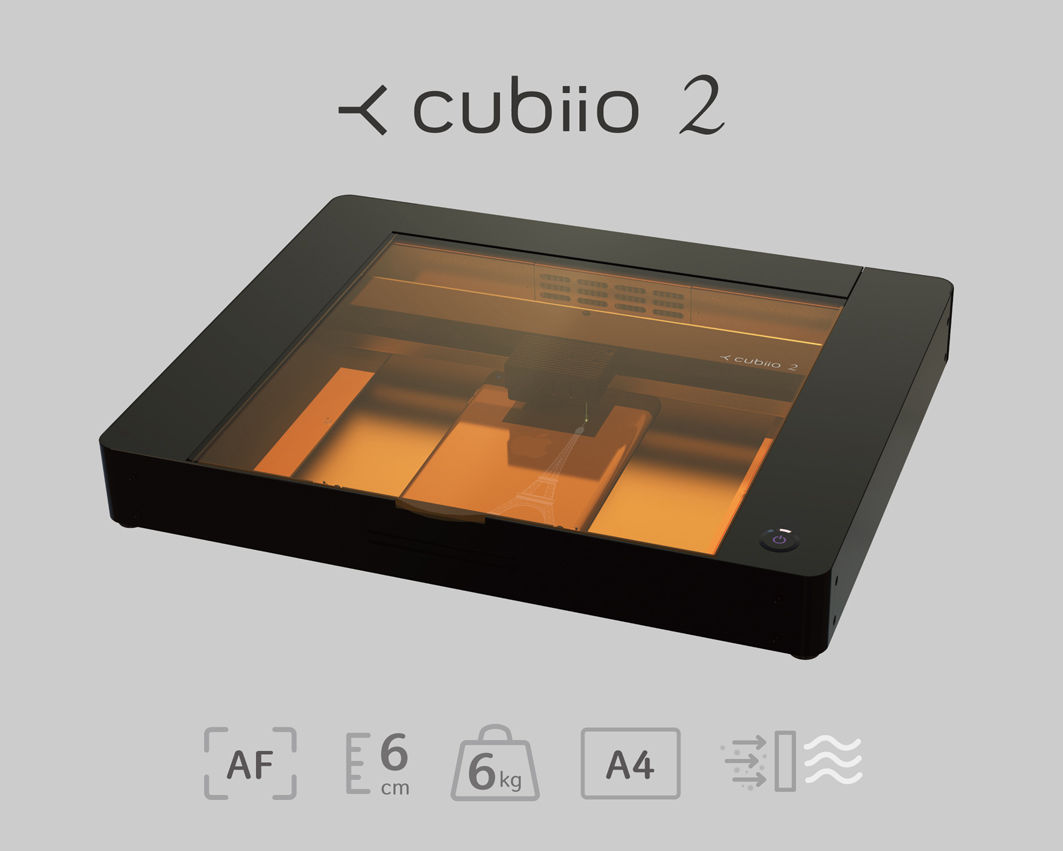 Cubiio 2: Laser Cutter & Metal Engraver with Autofocus
Whether it's to print your name on personal belongings, elevate product value with your own logo or print your favorite photo on any surface, this 2nd generation machine gives an output resolution of 500 DPI.
After we saw what could be described as "the very first palm-sized compact laser engraver and the most funded fabrication tool ever on Kickstarter" back in 2017, designer of the compact Cubiio Laser Engraver is back with a more powerful and much faster laser cutter and metal engraver with Autofocus and WiFi remote control.
Measuring 30 cm x 22 cm, the 2nd generation of the laser engraver features a workspace bigger than the size of an A4 paper and offers plenty of room to bring your ideas and creativity to life. It is a portable, easy-to-use, and safe machine designed particularly for makers, bakers, designers, handcrafters, leather workers, carpenters, and anyone with amazing imaginations.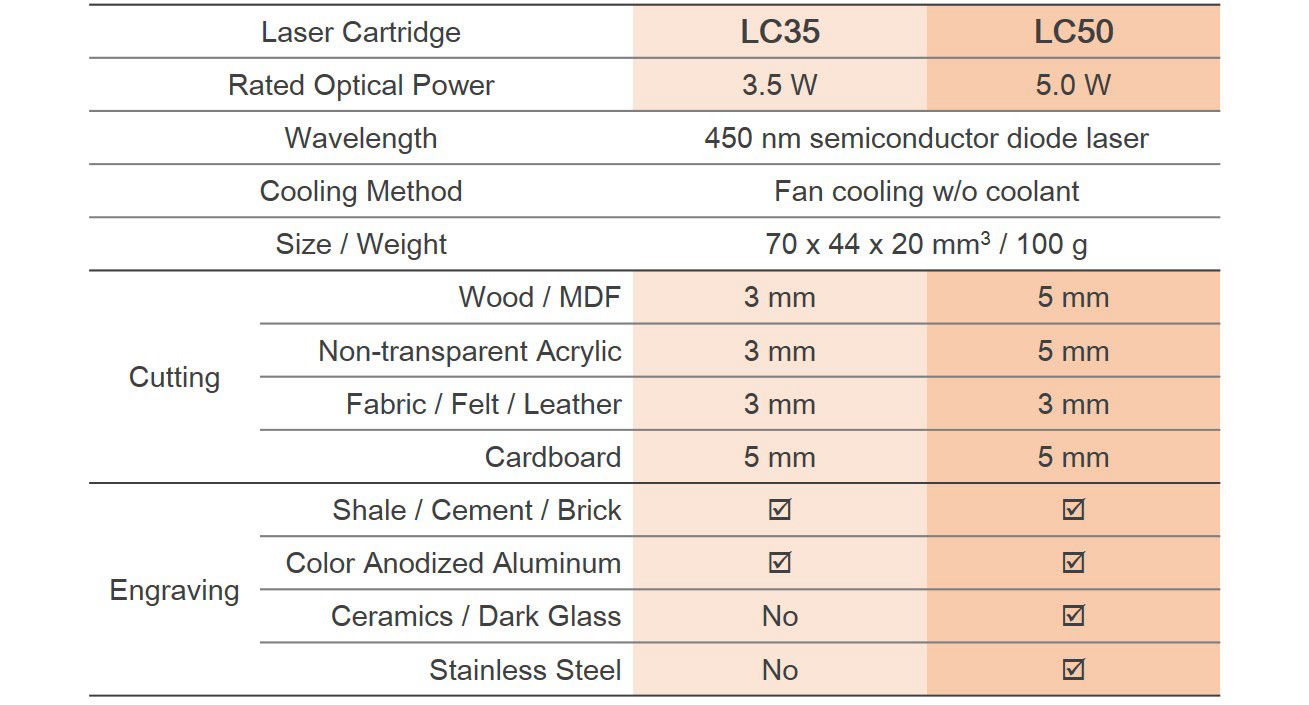 Some cool things about the Cubiio 2 include its maximum cutting thickness of 5mm and its ability to cut through materials like leather, felt, wood, cardboard, paper, acrylic, fabric, and many others. If the material appears to be too thick for a single pass to cut through, the Cubiio 2 will focus continually downward into it for subsequent passes until it is able to cut.
The Cubiio 2 is also known for its versatility; it is able to craft designs on several kinds of metal surfaces.
"Thanks to the first latest advances in semiconductor laser technology, our laser cartridge works on stainless steel directly, without pre-coating spray. Cubiio 2 can engrave on titanic, dark glass, shale, brick, concrete, most varieties of colored anodized aluminum, and other materials. It even works on curved surfaces, like wine bottles." says Muherz.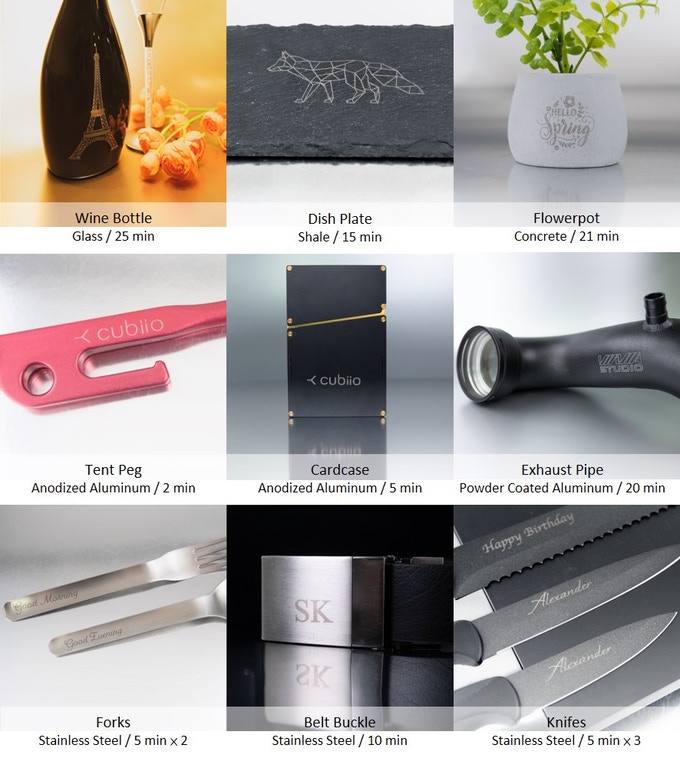 In order to cut or engrave properly with the laser beam, the Cubiio 2 employs the LiDAR technology that focuses the laser beam precisely and automatically on the target's surface. Other rich user-friendly and intuitive features include alignment-free optics, preview, OTA firmware update, embedded fume filter, cross-format compatibility, and of course, a WiFi remote control that makes it an easy tool to handle. It is further equipped with an attenuator, thermometer, beeper, digital lock, emission indicator, accelerometer, and an emergency stop switch for safety.
The product has already been launched on Kickstarter with delivery scheduled to start by November 2020 to any part of the world. More information can be found here.
Join 97,426 other subscribers

Archives