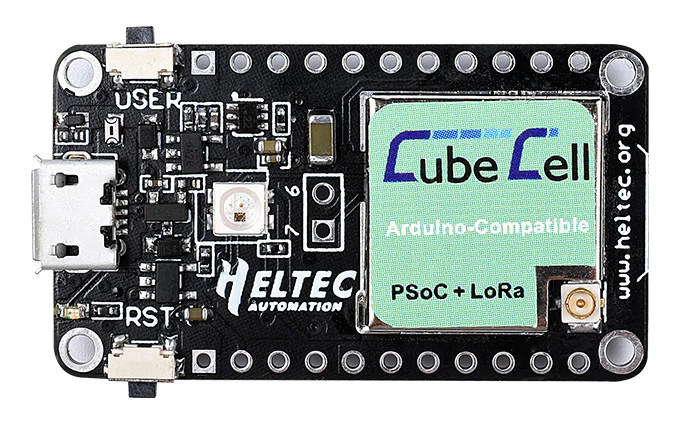 HelTec's new CubeCell series focuses on LoRa IoT Applications
HelTec CubeCell is a new product series made by HelTec. CubeCell series is based on ASR605x ICs (ASR6501, ASR6502), those chips are already blended with the PSoC 4000 series MCU (ARM Cortex M0+ Core) and Semtech SX1262 transceiver. It is perfectly Arduino-compatible and can run the LoRaWAN protocol reliably. Connecting lithium batteries and solar panels are also a notable feature that comes with this new CubeCell series.
LoRa (short for long range) devices, using LoRa Technology have a long-range, very power efficient wireless platform that is becoming the go-to technology for Internet of Things (IoT) networks worldwide. LoRa Technology and the open LoRaWAN protocol enable many smart IoT applications.
CubeCell series has three branches that can be listed as Module, Dev-Board and Capsule Sensor. The Dev-board can be controlled with AT commands. As mentioned earlier it also supports Arduino programming in Windows, Mac OS, and Linux.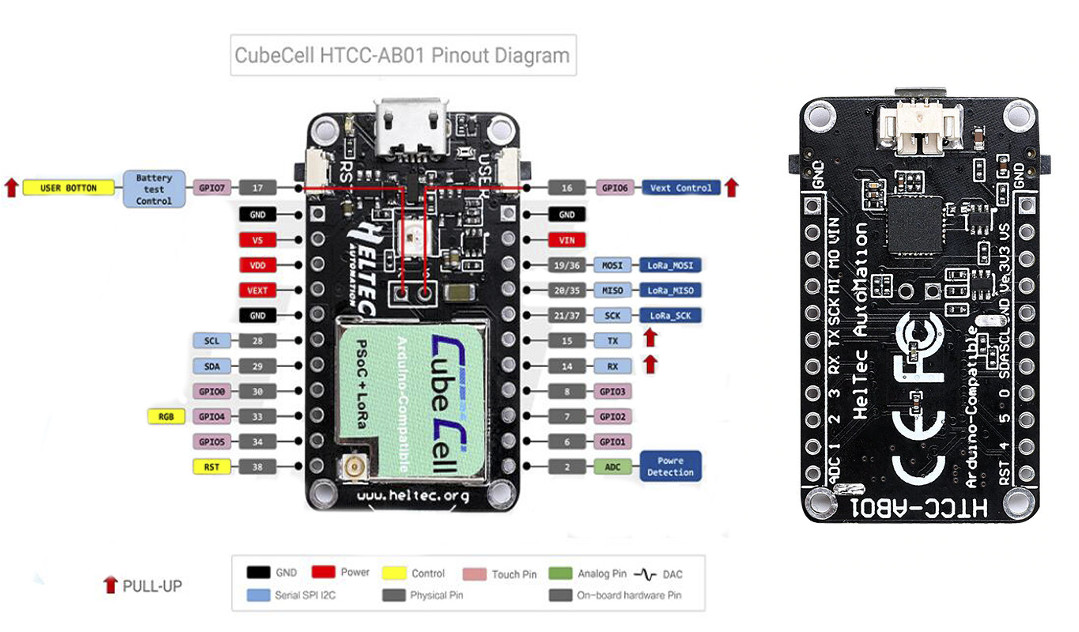 CubeCell LoRa board specifications List:
SoC – ASR Microelectronics ASR6501 with

MCU – Cypress PSoC 4 Arm Cortex-M0+ @ 48 MHz with 128KB flash, 16KB SRAM
LoRa Transceiver –  Semtech SX1262

LoRa Connectivity Specification –

Bands – EU433, CN470-510, EU863-870, US920-928
Output Power – 21 dB +/- 1 dB max
LoRaWAN standard protocol support

USB – 1x Micro USB port for power and programming
Expansion – 2x 11-pin headers with GPIO's, UART, I2C, SPI, ADC, Reset, and VIN, 5V, 3.3V, and GND power signals
Misc – User and boot buttons, RGB LED
Power Supply – 5V via micro USB port or LiPo battery via 2-pin header
Power Consumption for 3.3V(module)

3.5 uA in deep sleep
10 mA in LoRa Rx mode
70 mA for LoRa Tx @ 10 dBm
90 mA for LoRa Tx @ 14 dBm
100 mA for LoRa Tx @ 17 dBm
105 mA for LoRa Tx @ 20 dBm
Dimensions – Module: 18 x 18 x 2 mm ; development board: 41.5 x 24.1 x 7.2 mm
The third part of the HelTec CubeCell is a capsule of 30 mm in diameter and 67 mm in length. It houses a CubeCell module or another AR6501 based module.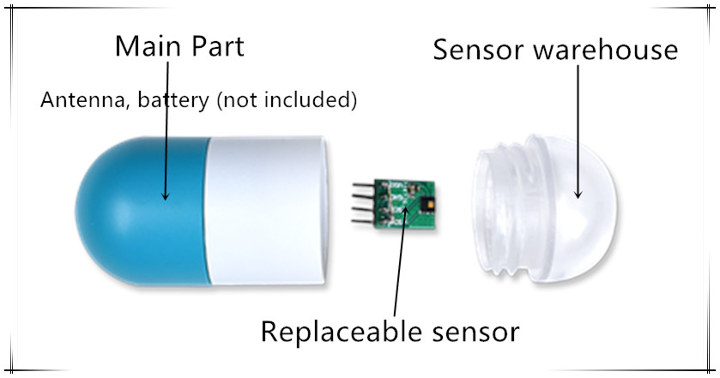 The module currently sells for $6.90, but it costs $9.90 along with the dev-board. The full price for the capsule housing a battery, an antenna, and a sensor board is $13.90. It also comes with IP67 rating. All three products are available on the same Aliexpress page.
Join 97,426 other subscribers

Archives