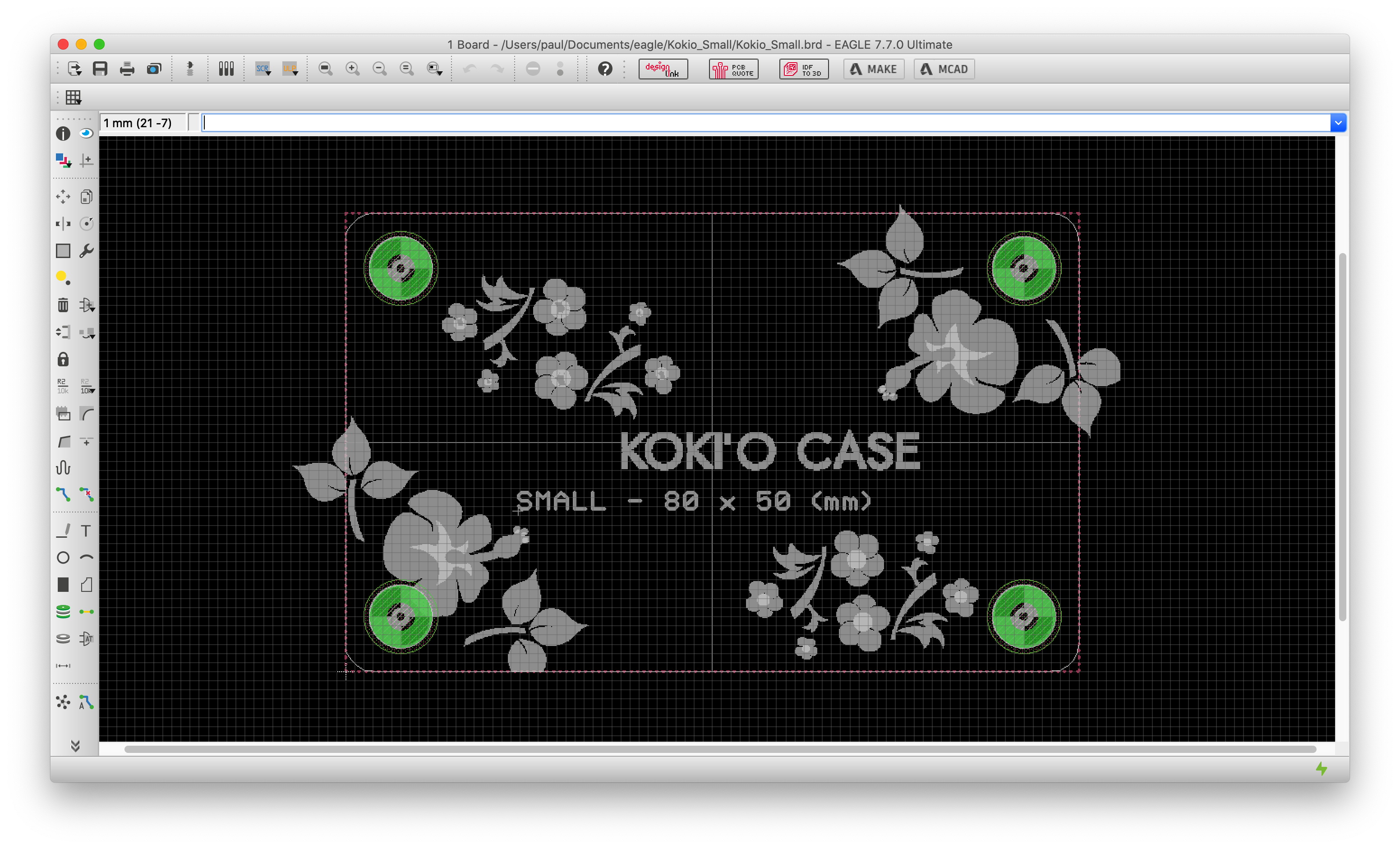 Koki'o Project Case Goes Live On Crowdsupply
Cowfish Studio has announced the launch of the Koki'o Project Case on Crowdsupply. The Koki'o project case is an open frame design that allows for panoramic viewing of your PCB while protecting the board from harmful contact with hands or tools. The open design also allows entry of air and moisture, which is great for applications that require environmental exposure (i.e. sensors). A set of PCB template libraries are available for most major EDA tools (Eagle, Altium, KiCad) right out of the box. So instead of putting your PCB in a generic enclosure, you have the Koki'o Project Case which is so different from your generic PCB enclosure.

The Koki'o offers 4 versions of the case, they include:
Small 80 mm x 50 mm (3.15" x 1.97")
Medium 100 mm x 60 mm (3.94"x 2.36")
Large 120 mm x 70 mm (4.72" x 2.76")
Extra Large 140 mm x 80 mm (5.51" x 3.15").
The Koki'o case is a durable 18-gauge steel chassis, with a beautiful black powder paint finish. It features keyhole slots for mounting on walls and other surfaces, with its top plate formed from acrylic (PMMA). The Koki'o is available in 3D models, with an adjustable lid to accompany the expansion. The Koki'o is Ideal for prototyping or permanent installations.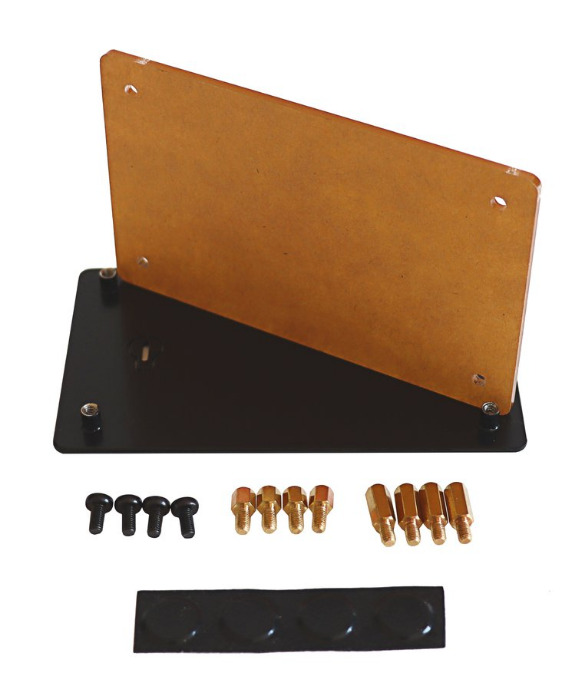 About Pledging, Cowfish Studio says:
"Each pledge level will come with a durable 18-gauge steel chassis with black powder paint finish and keyhole slots for wall mounting, a top plate formed from acrylic (PMMA), machine screws for mounting, two sets of standoffs to accommodate board expansion (5 mm and 10 mm), and protective non-skid rubber feet." The Koki'o case is open source, and they say "Yes! We have greatly benefited from the open source community and we are dedicated to give back. The hardware is released under the Creative Commons ShareAlike 4.0 International (CC BY-SA 4.0)."
Regarding shipping, the Koki'o project case will be delivered to Crowd Supply's warehouse for final distribution to backers worldwide. You can visit Crowd Supply's guide on Ordering, Paying, and Shipping for more information about delivery, VAT payments, etc. All related documents, 3D models, and footprints are available on GitHub.
Features & Specifications:
Durable 18 Gauge Steel Chassis, Black Powder Paint Finish
Top Plate Formed From Acrylic (PMMA)
PCB Templates Compatible With Most Major EDA Tools (Eagle, Altium, KiCad)
3D Models Available
Keyhole Slots for Wall Mounting
Ideal for Prototyping or Permanent Installations
Adjustable Lid to Accommodate Expansion
Cowfish Studio is reassuring those who have backed the board about the availability of the board. They say:
"In order to reduce the frustration of backers, we chose to work ahead of time and made sure that the project was as close as possible to mass production before launching this Crowd Supply campaign. The development and tooling costs are paid for and the funding required is purely to cover the costs of the production runs. They continue "We have suppliers lined up, and to the best of our knowledge, should be able to deliver without any problems."
About the project, Cowfish studio says:
"We're excited to announce the launch of the Koki'o Project Case. The project has moved along quite well. That doesn't mean there weren't challenges though—there were plenty and I'll talk about some of them in future campaign updates! As always, a crowd funding campaign is only as successful as its backers make it, so I'm depending on you! I'm very excited about this project and the possibilities it enables, and I hope you are excited about it was well."
Funding ends on Dec 09, 2020 at 03:59 PM PST (11:59 PM UTC). Visit the Crowdsupply campaign page for more information.
Join 97,426 other subscribers

Archives