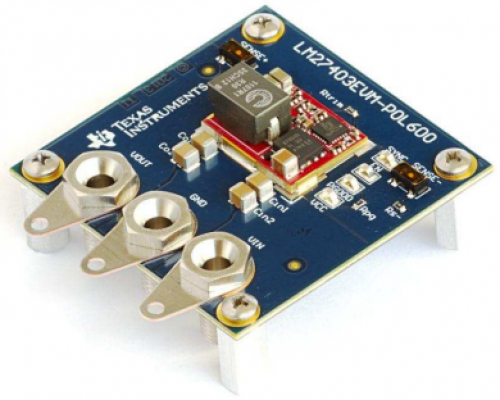 Maximizing power density and thermal performance in power-module designs
Power-module designs require high power density, excep-tional thermal performance and a full feature set in order to be competitive. One way that power-module designs can meet these needs is with buck controllers with exter-nal metal-oxide-semiconductor field-effect transistors (MOSFETs) in their power architecture. Buck controllers with external MOSFETs allow current scalability and provide superior thermal spacing—both are key items in power-module designs. In this article, the operation of the DC/DC buck controller with external MOSFETs is compared to converter solutions with integrated MOSFETs.

External MOSFET considerations
Because converters have integrated MOSFETs, designs are restricted to the MOSFETs chosen by the converter manufacturer. Power modules designed with buck controllers and external MOSFETs provide the flexibility to choose the MOSFETs used in the design, which can provide advantages for pricing, sourcing and current-scaling. First and foremost, however, is the flexibility to size the control FET and synchronous FET for optimal efficiency and thermal management.
Maximizing power density and thermal performance in power-module designs – [PDF]
Join 97,426 other subscribers

Archives