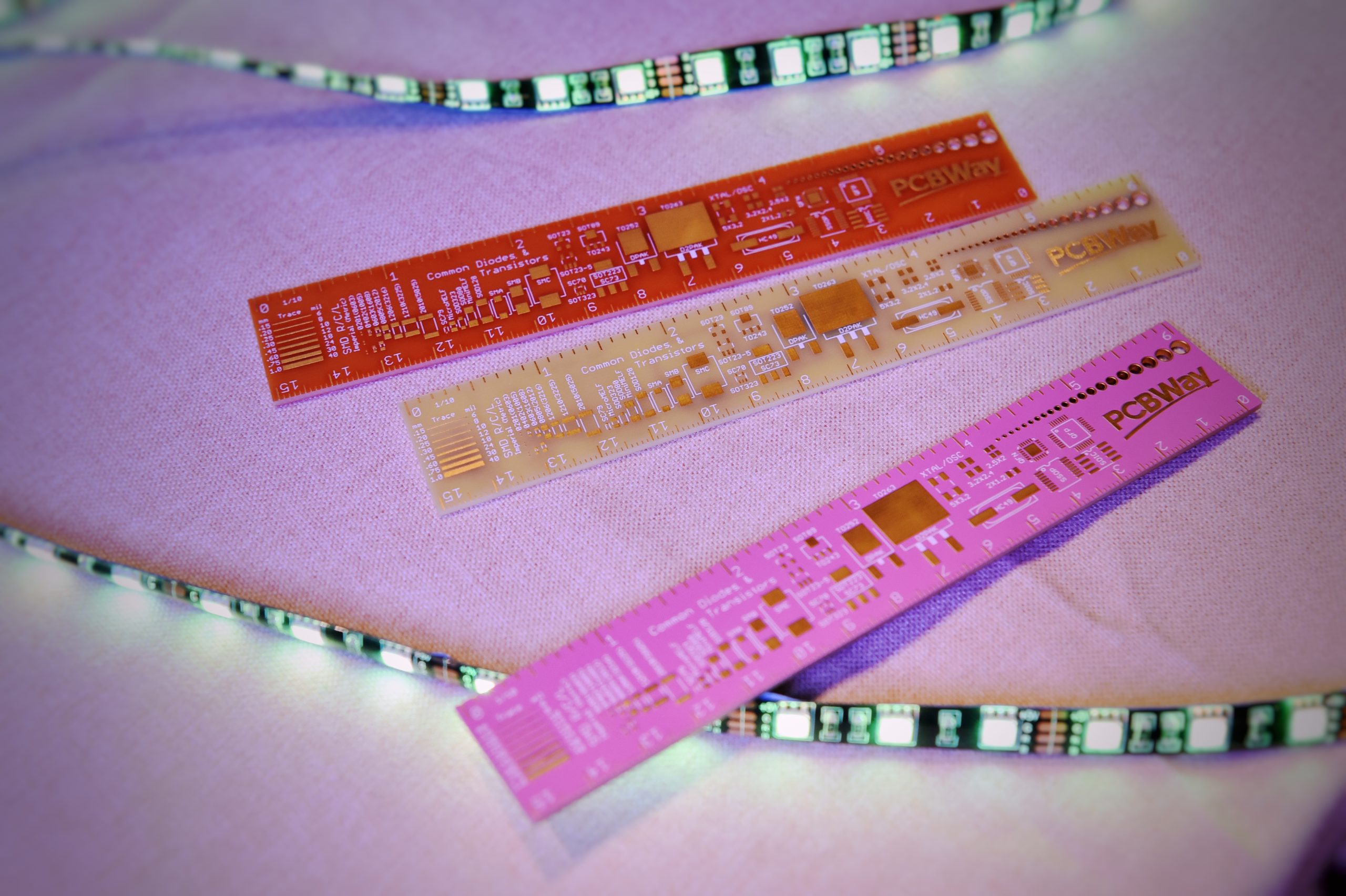 PCBWay added more solder mask colors and includes a new transparent design
Some of the well-known PCB layout design software are Eagle Software, Altium Designer 22 and KiCAD. However, Altium Designer 22 remains a market leader despite its expensive full-suite license. For embedded electronic manufacturers inclined towards adopting open-source technologies, choose KiCAD as a PCB design tool that recently announced the release of KiCAD version 6.0.0 that incorporates a new interface and improved PCB design experience. Even hardware enthusiasts and project designers are willing to use KiCAD over other PCB design tools and all this boils down to fabrication and assembly of the designed PCB. One of the top choices is PCBWay as it offers a large number of benefits such as customization and bulk discounts.
Today, we will be understanding why PCBWay recently added more customization options for PCB makers. On September 13, 2021, the PCBWay team released a blog post titled, "PCBWay New Solder Mask Colors – Pink, Gray, Orange and Transparent" suggesting the addition of new solder mask colors– understanding the client's demand as they as "we listened and learned". Before this announcement, the team has already added some new colors like matte black, matte green and purple, however, as the company quotes, "that doesn't seem to satisfy everyone" so here comes more solder mask colors to include pink, orange, gray and transparent to the existing list of popular green, red, yellow, blue, white, and black. Interestingly, PCBWay provides these customization options only for the Advanced PCB option and is not included in the Standard PCB specification selection.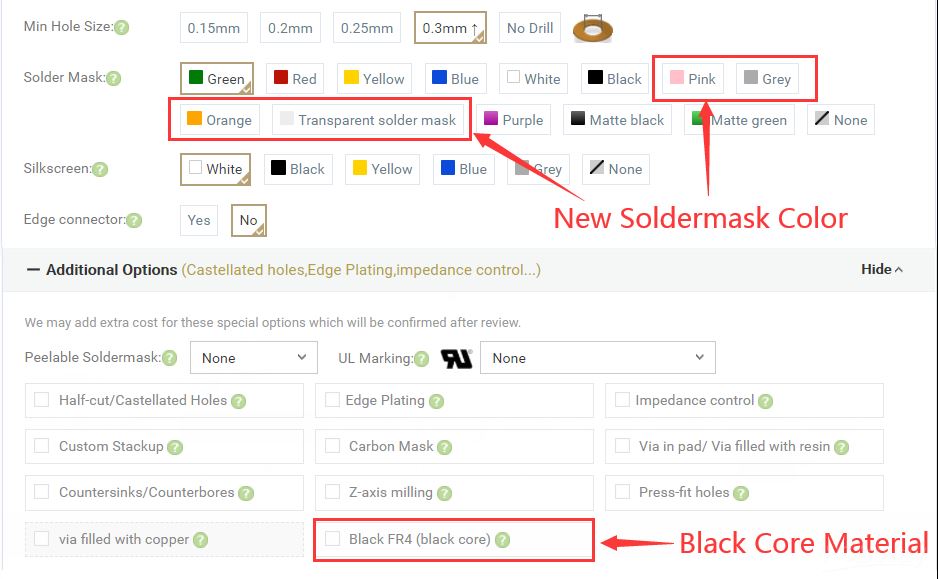 As we look deeper into what makes a solder mask so important as part of PCB fabrication and does a different color solder mask aid your performance or heat dissipation. In simple terms, a solder mask is a material that covers an area on the PCB where insulation is required that is usually applied to the copper traces for protection against oxidation and to prevent solder bridges from closely spaced solder pads. In intricate soldering design, closely spaced solder pads can incur errors short-circuiting the entire design and requires a gap where the solder does not stay and an unintentional electrical connection between two conductors does not take place. The most commonly used solder mask is green in color, but as mentioned earlier, there are several new options arising. To manufacture these solder masks, there are various materials with which the cost of PCB design fluctuates, with epoxy liquid being the lowest-cost solder mask. Other types are liquid photoimageable solder mask inks and dry film photoimageable solder masks. However, as the evolution of PCB substrate material takes place, FR-4, named fiberglass-reinforced epoxy-laminated sheets, has become a widely popular choice among electrical engineers and designers.
Analysis
All this is good, but does the color make any difference to the performance of circuit boards? Well, technically, NO, but it depends on the designers who want different color customizations for their PCBs. The most common answer would be, 'they want to try different colored PCB manufacturing for custom applications, and avoid traditional Green PCB'. Whatever may be the reason, "clients" as mentioned by PCBWay, are looking for more color options than the existing long list.  So if you want your PCB to look fancier than ever before and make it stand out, then you can try the PCBWay new solder mask and silkscreen colors from the Advanced PCB page.
In the announcement, PCBWay also added a new black core PCB material, which is a Black FR-4 and will cost extra after the order is reviewed.
For more details, head to the official blog post. If you are interested in customization of your PCB design, look for Advanced PCB specifications.
Join 97,426 other subscribers

Archives