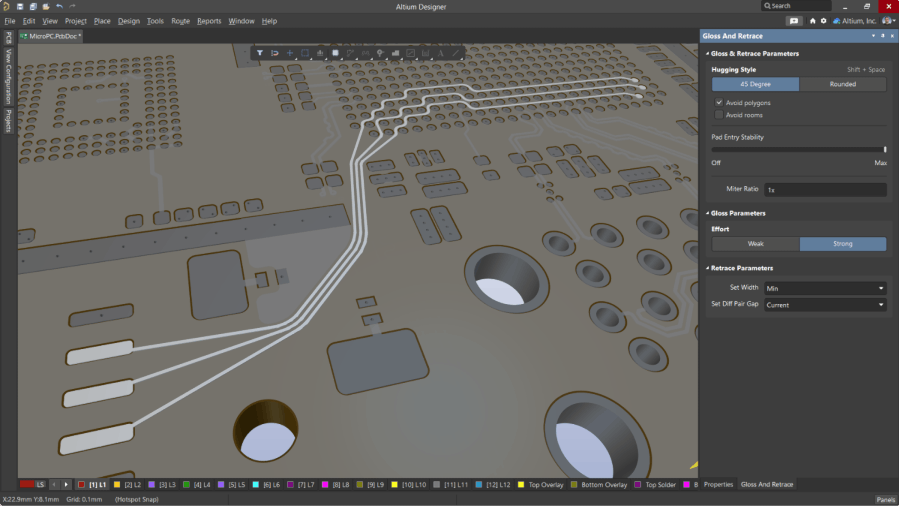 Altium Designer 22 Aims to Solve the Supply Chain Distress
The automated electronic design specialist, Altium, unveils the Altium Designer 22 – the most recent version of the printed circuit board (PCB) design tool. Claiming itself as "the electronics industry's first 'design with manufacturing' application," the manufacturer, Altimade allows users to request PCB fabrication and assembly while exiting the application.
Altium is committed to providing all engineers with a high-performance, unified, and elegant design experience," says Lawrence Romine from the team of Altium about the organization's latest version. "Altium Designer 22 and Altium 365 will work together to streamline the design process and ensure that our engineers get the supply chain intelligence they need to finish their work in a single design environment.
says Altium.
Elevating the Altium Designer to the next level of PCB design, Altium 365 facilitates seamless partnership points across the PCB development process, resulting in the industry's most connected design experience. From mechanical designers through parts procurement to fabrication and assembly, Altium 365 is a cloud-based infrastructure platform that integrates all of the essential players and disciplines. In other words, Altium 365 bridges the gap between electronics design and production.
Adding a number of additional design features to the existing designer base, the Altium Designer 22 encompasses technology-aware modeling for optimal design on more complicated projects. Moreover, with the enhanced SPICE simulation capabilities with Monte Carlo quality evaluation, the new build comprises "Parts Insight Experience," which pulls supply chain data from sources such as Octopart and IHS Markit. These sources give a clear response to the industry's ongoing component shortages.
Thanks to the collaboration with MicroFab, Altimade allows its users to place their manufacturing orders right with the design tool.
"Altium and MacroFab have modernized PCB design and manufacturing by bringing them to digital-first, cloud platforms," says the chief executive of MacroFab, Misha Govshteyn, on the collaboration. "Combining them truly redefines the PCB design to the manufacturing process and has the potential to accelerate product development and unlock enormous value for our customers."
If you're interested Altium Designer 22 can now be availed by purchasing it for one year or as a perpetual license, which includes access to Altimade as well. The new version, however, will be included in the subscription for Altium 365 users.
[Image Credits: Hackster]
Join 97,426 other subscribers

Archives