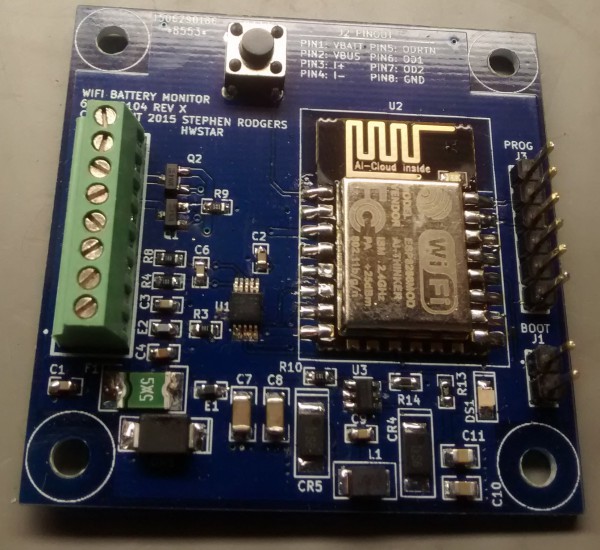 ESP8266 MQTT battery monitor project
Steve's latest project, a wireless MQTT battery monitor:
This board uses an ESP8266 (ESP12), a Texas Instruments INA226 I2C voltage and current monitor, and a Texas Instruments LMR12010X buck converter. This board is designed to wirelessly monitor 12 volt batteries and power supplies using an external current shunt resistor. The voltage across the shunt resistor is measured differentially. The shunt resistor value and current rating is programmable in the firmware.
ESP8266 MQTT battery monitor project – [Link]
Join 97,426 other subscribers

Archives