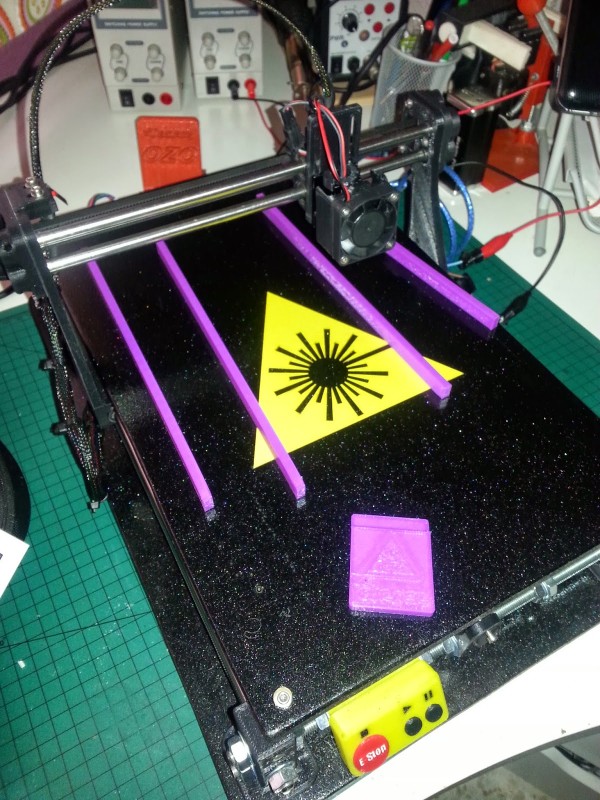 by 3dpburner.blogspot.com.es:
It is created with the same concept as RepRap, using 3D printed parts and some easy to find "vitamins" (non printed hardware).

I tried to make it as cheap as possible, by using cheap electronics and a "low power" laser (a laser diode).
The X/Y working area is fully customisable and the max working object height is up to 50-60mm.

The cutter/engraver basically uses the 3D printed parts, M8 and M3 size hardware (rods, nuts,washers and bolts), some small bearings and GT2 pulleys and belts. I got most of the parts from my "old" RepRap printer.

The X/Y working area is fully customsable by changing the length of the 8mm rods.

The electronics uses an Arduino UNO with a cheap CNC shield and two Pololu based stepper drivers to drive two NEMA17 stepper motors.
3dpBurner – A 3D printed laser cutter/engraver – [Link]