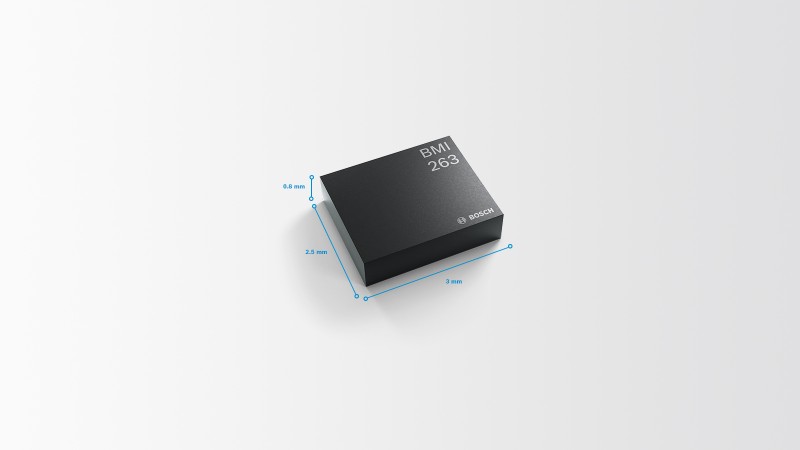 Sensor
BMI323 Inertial Measurement Unit
Bosch Sensortec's low-power six-axis IMU is ideal for mobile applications Bosch Sensortec's BMI323 is a general-purpose, low-power inertial measurement unit (IMU) that combines precise acceleration and angular rate (gyroscopic) measurement with intelligent on-chip motion-triggered...
Continue Reading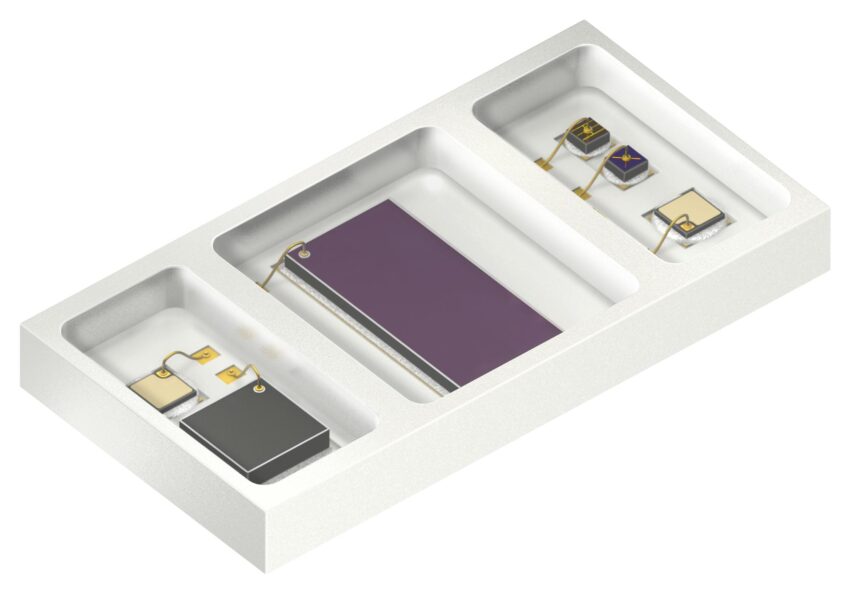 Sensor
OSRAM BIOFY® – SFH 7072 Biometric Sensor
OSRAM's biometric sensor multi-chip package features two green, one red, and one infrared emitter, and two detectors OSRAM's BIOFY SFH 7072 optical sensors expand the possibilities of self-observation offering heart rate measurements and the oxygen saturation of blood....
Continue Reading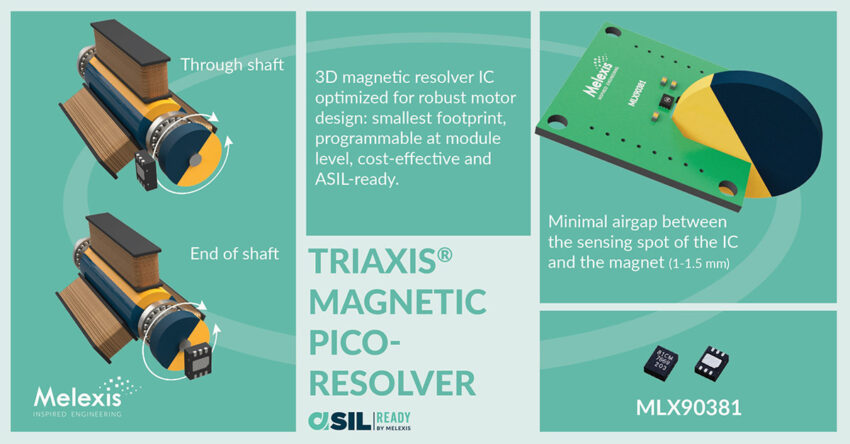 Sensor
Melexis MLX90381 3D Magnetic Pico-Resolvers
Melexis MLX90381 3D Magnetic Resolvers are easy to use in rotor position detection. The MLX90381 improves the low-speed accuracy, noise performance, and supports stall detection. It can be used with DC, brushless DC (BLDC), and permanent magnet synchronous motors (PMSM) in applications...
Continue Reading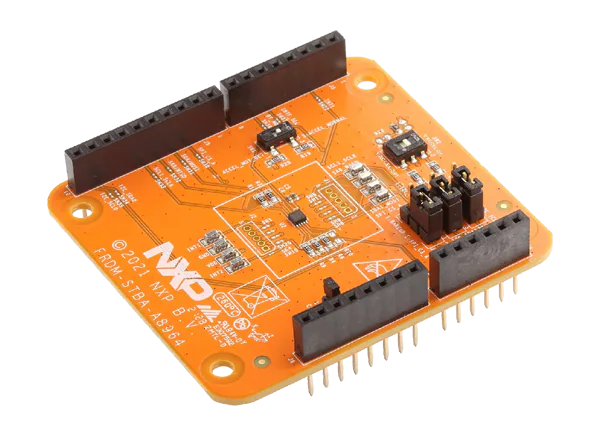 Sensor
NXP FXLS89xx Series Accelerometers
NXP's three-axis accelerometers are ideal for automotive, IoT, and medical applications NXP's FXLS8964AF is a compact three-axis accelerometer designed for applications requiring ultra-low-power wakeup when detecting motion. The combination of sensor performance, system power-saving...
Continue Reading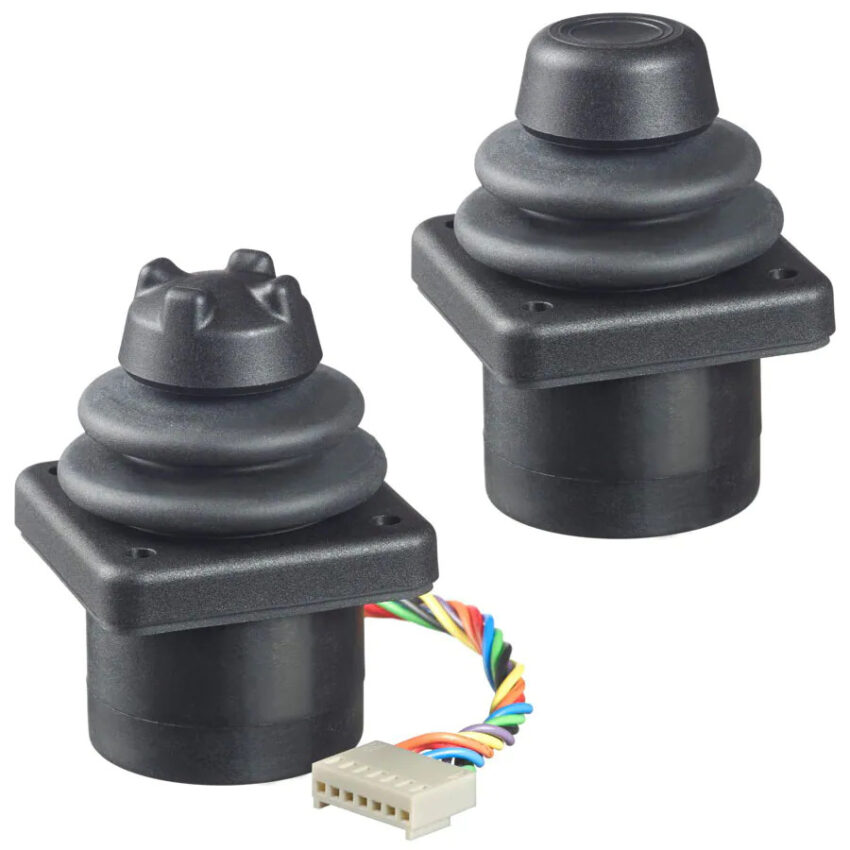 Sensor
XS Series Fingertip Joystick
APEM's XS series joystick features low-profile, robust, proportional fingertip controllers APEMs' XS series is a two-axis Hall effect joystick featuring a reduced panel height to provide precise fingertip control. Measuring less than 45 mm, the XS allows for unimpeded access to other...
Continue Reading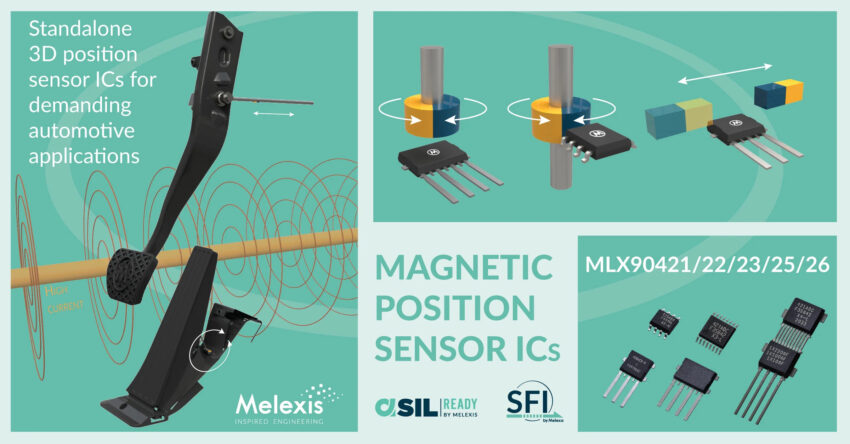 Sensor
Melexis enhances 3D magnetic position sensors
Melexis delivers a cost-optimized family of 3D magnetic position sensors with performance enhancements for automotive applications. Melexis has expanded its portfolio of 3D magnetic position sensors with the introduction of the MLX9042x series. These sensors are designed for automotive...
Continue Reading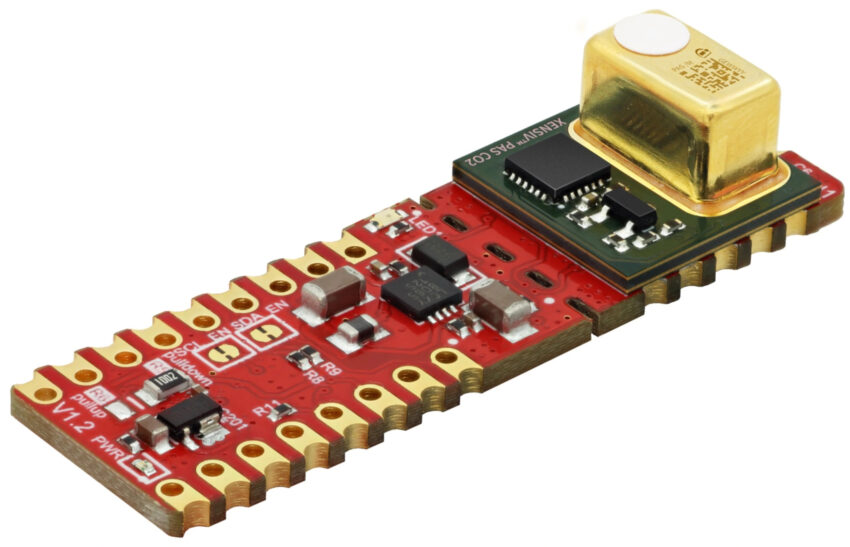 Sensor
Infineon adds Shield2Go board for CO2 monitoring
Infineon launches its XENSIV PAS CO2 Shield2Go evaluation board for CO2 monitoring, which supports both Arduino and Raspberry Pi development. Infineon Technologies AG has launched the XENSIV PAS CO2 Shield2Go board for carbon dioxide (CO2) measurement. The evaluation board is...
Continue Reading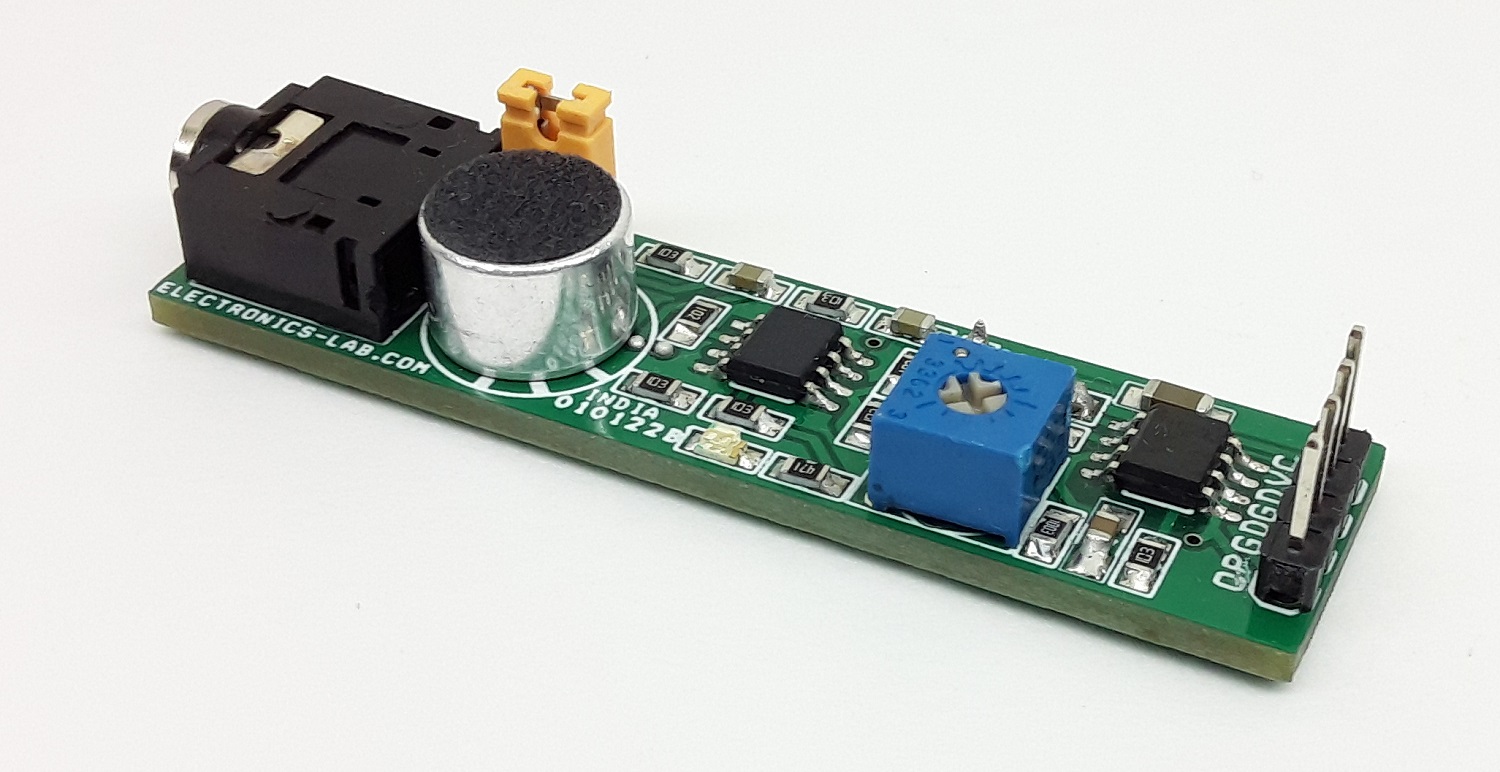 Subscribe to Blog via Email
Join 97,930 other subscribers
Archives