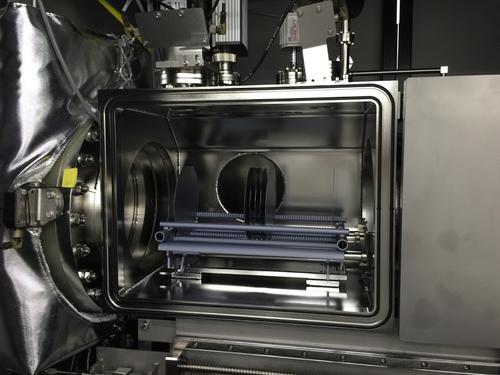 by R. Colin Johnson @ eetimes.com:
PORTLAND, Oregon — Scientists trying to fulfill the 80-year-old dream of Nobel laureate Eugene Wigner, recently discovered how to place crystalline lattices of pure electrons in the bottom of a silicon-encased quantum well. The resulting material promises electron mobility more than 200 times greater than that of graphene and more than 1,700 times that of crystalline silicon.

So far, the work is still at the level of fundamental physics, but if researchers make the kind of advances they anticipate they could open a door to significant applications in semiconductors.
Scientists Pursue Super-Fast Material – [Link]