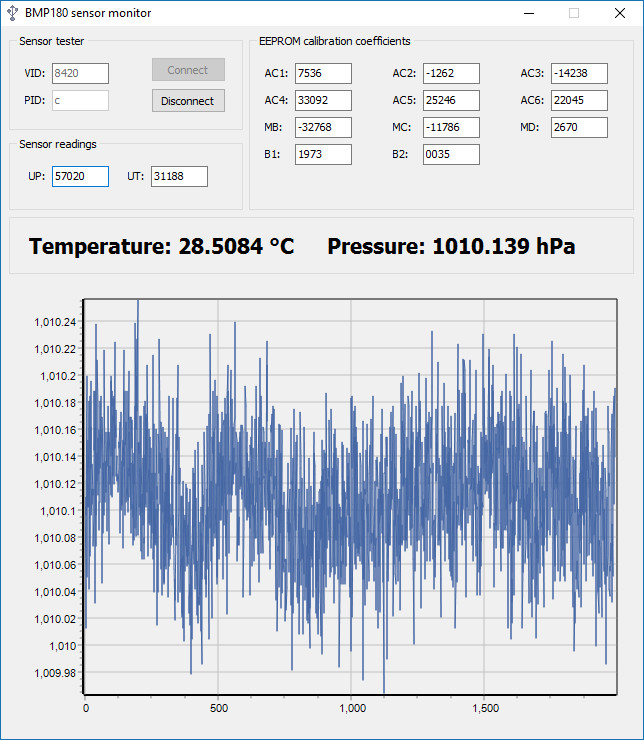 Sensor
BMP180 Based USB atmospheric Pressure Monitor
Dilshan R Jayakody designed a BMP180 sensor module based on PIC18F2550 MCU to test out it's performance. He writes: We initially developed this USB atmospheric pressure monitor to study some operating characteristics of Bosch BMP180 sensor. BMP180 is low cost sensor to measuring...
Continue Reading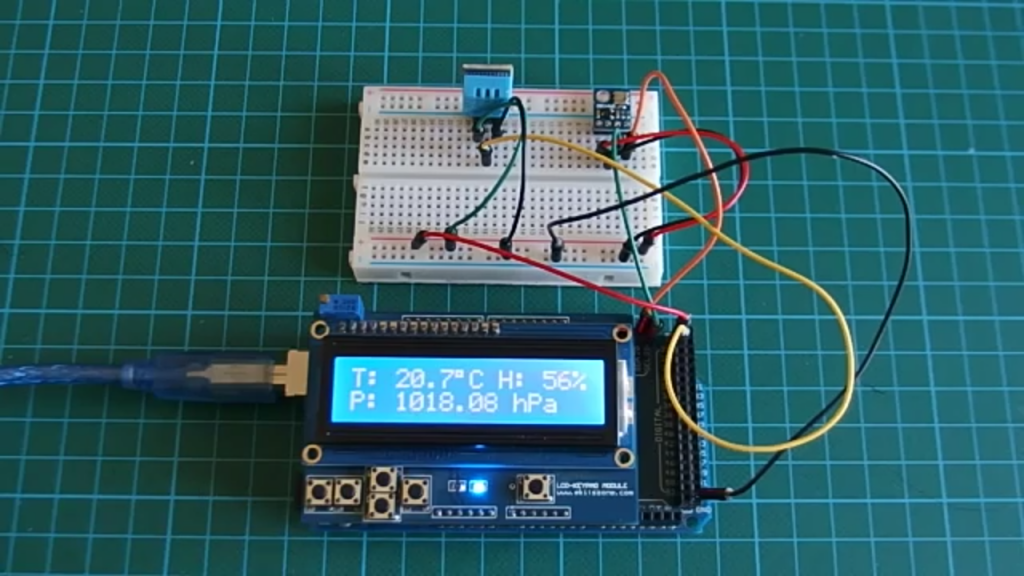 Arduino
Arduino Weather Station with DHT11 and BMP180
In the previous tutorial I showed you how to build a weather station using only the DHT11 sensor and I said the readings from this sensor is fairly accurate. In this tutorial, I will be using the DHT11 to measure only the humidity and BMP180 to measure pressure and temperature. That's...
Continue Reading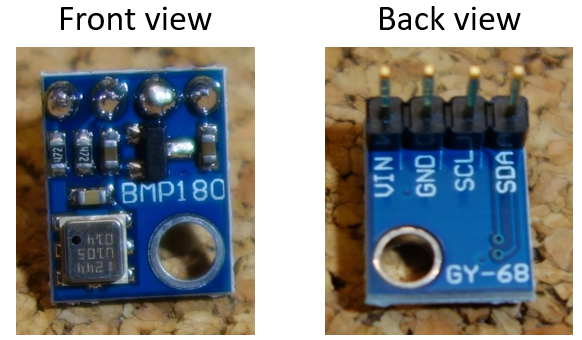 Sensor
Introducing the BMP180 barometric sensor
A how-to on using the BMP180 barometric sensor with the Arduino @ Random Nerd Tutorials: The BMP180 barometric sensor (model GY-68) is the one in the following figure (front and back view). It is a very small module with 1mm x 1.1mm (0.039in x 0.043in). It measures the absolute...
Continue Reading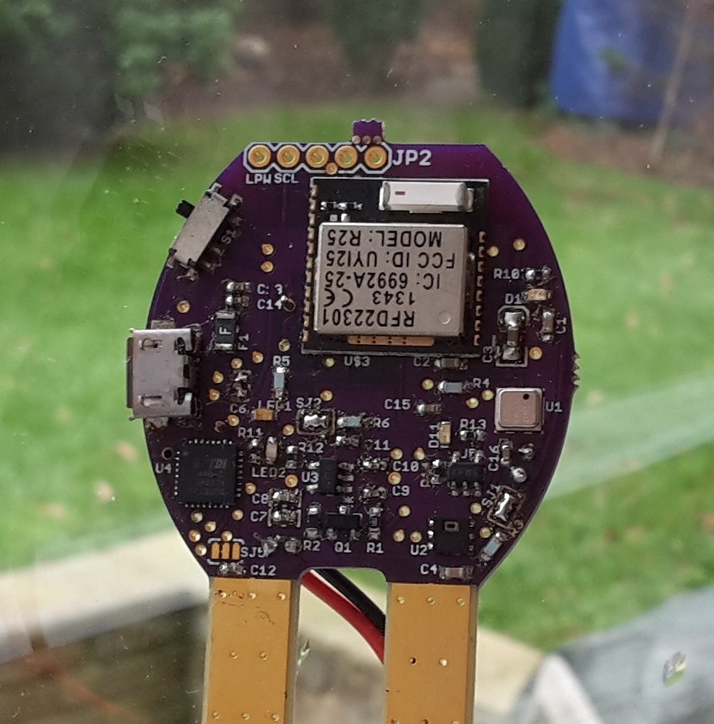 Mcu
Easy Planter – A Simple Way Of Monitoring Plants
Easy Planter is a plant monitoring device able to sense temperature, humidity, pressure, moisture, light etc. A small bluetooth low energy plant sensor that easily fits into a plant pot. It can monitor temperature, humidity, pressure, moisture, light, and has I2C extension pins so...
Continue Reading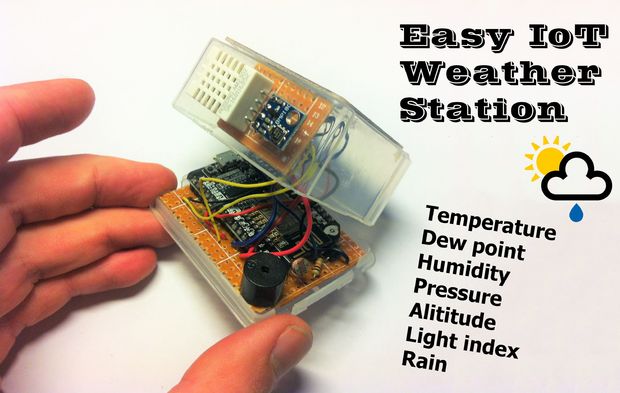 Mcu
Easy IoT weather station with multiple sensors
user Ingenerare @ instructables.com published a tutorial on a IoT weather station based on NodeMcu board, DHT11/22 sensor, BMP180 sensor, Rain sensor, Light sensor. In this tutorial, I will walk you through the steps to build an easy and cheap IOT weather station. The retrieved data...
Continue Reading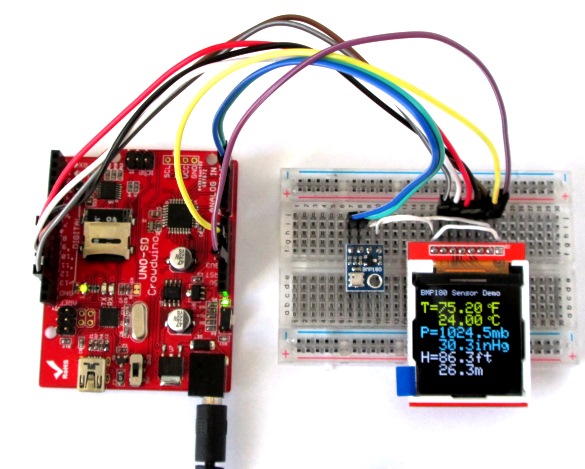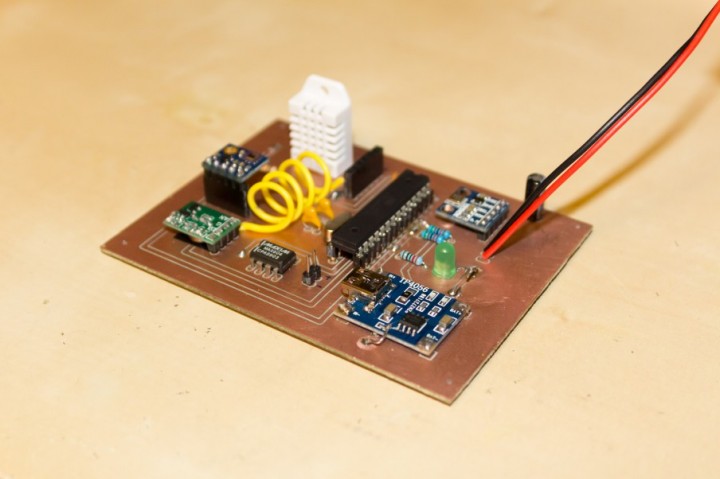 Mcu
ATMEGA328 based Weather Station
Vlad @ denialmedia.ca has build a solar powered weather station based on ATMega328 microcontroller that is able to measure temperature, a humidity, and UV radiation and it uploads measurement on WeatherUnderground network. The data are send to the air using a 433MHz link. The...
Continue Reading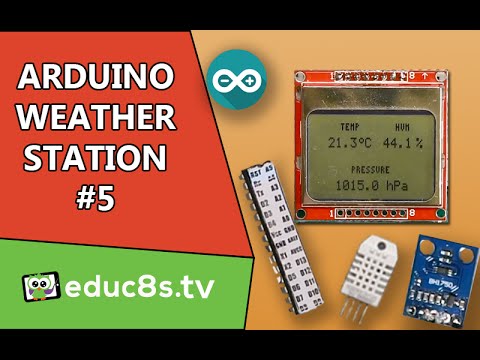 Subscribe to Blog via Email
Join 97,462 other subscribers
Archives