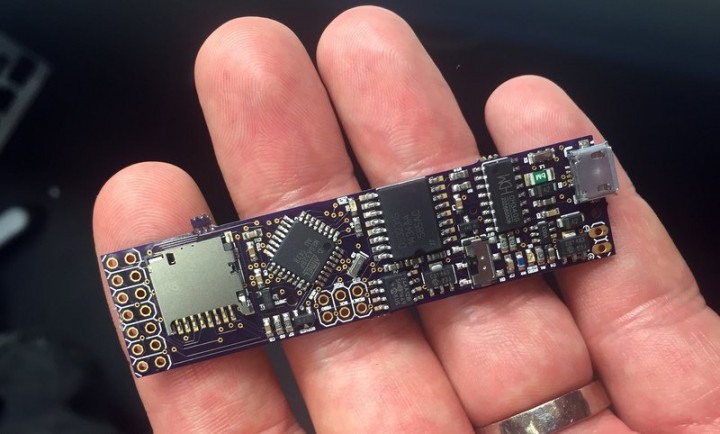 'Circuit Cobbling' the Riffle Data Logger
John Keefe has designed an open source data logger that is able to monitor conductivity, temperature and turbidity of water in lakes and fits inside a plastic bottle.
The board is designed to monitor the conductivity (and, possibly, contamination) of water in lakes and streams, with the wonderful feature that it fits through the mouth of a regular water bottle. It's called Riffle and it is the brainchild of Don Blair, who's working with Public Lab and the MIT Center for Civic Media. This week I had the honor of working with Don at MIT.
'Circuit Cobbling' the Riffle Data Logger – [Link]