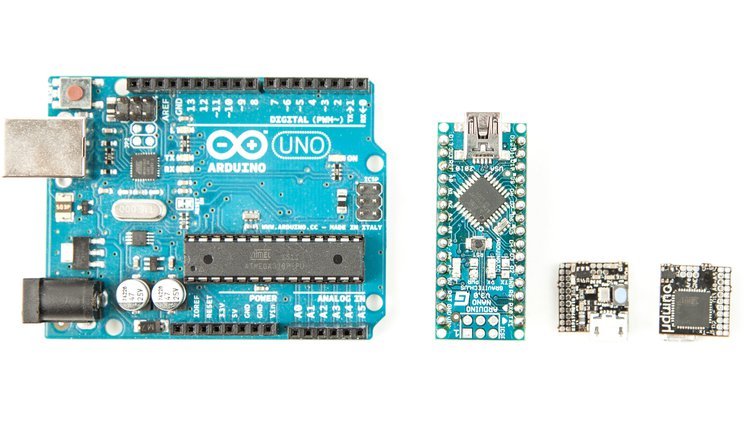 A new member to Arduino compatible devices is just here, the newest yet the smallest Arduino ever created, µduino!Believing that it is enough to include some bulky devices in our applications, the team behind µduino is trying to provide a shrinkified device that can be included anywhere. With the size of  12mm (0.5 inches) x 12mm, µduino is considered the smallest Arduino compatible device that compete with other similar microcontroller boards with power saving .
The µduino makes use of the power of the ATMEGA32U4 chip found in the Arduino Leonardo (a board over 20 times larger), offering 20 I/O ports, including PWM and ADC ports! In addition, the µduino can be powered by batteries or directly by micro-USB.
A list of µduino specifications is here:
ATMEGA32U4 microcontroller
6x Analog I/O ports
14x Digital I/O ports (including Rx/Tx)
Status LED
5V voltage regulator (accepts up to 16V DC)
6-pin ICSP programming ports (load custom bootloaders, program other boards, etc)
2x 5V ports
2x ground ports
1x Analog reference voltage port
Reset button
16 MHz precision crystal oscillator
MicroUSB port for easy programming and prototyping
2x mounting holes (can be sewn into clothing)
Despite its small size, µduino is still powerful and capable to be included in many applications performing as full size Arduino boards. µduino team are planning to run a crowdfunding campaign on CrowdSupply but it is not launched yet. You can sign up here to receive more updates about µduino once launched.