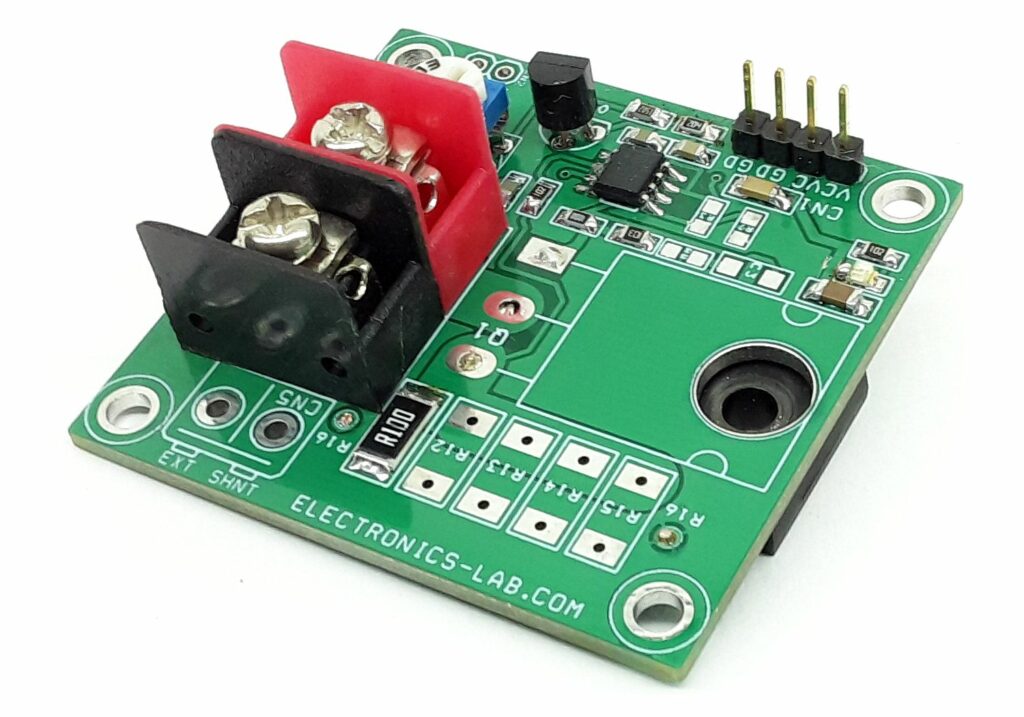 Electronic DC Load using TLE2141
The circuit shown here is a low-cost electronic DC load designed to sink current from a power source. This test equipment can be used to test power devices such as power supplies, chargers, solar panels, and batteries. The board is built using op-amp TLE2141, LM385 provides the...
Continue Reading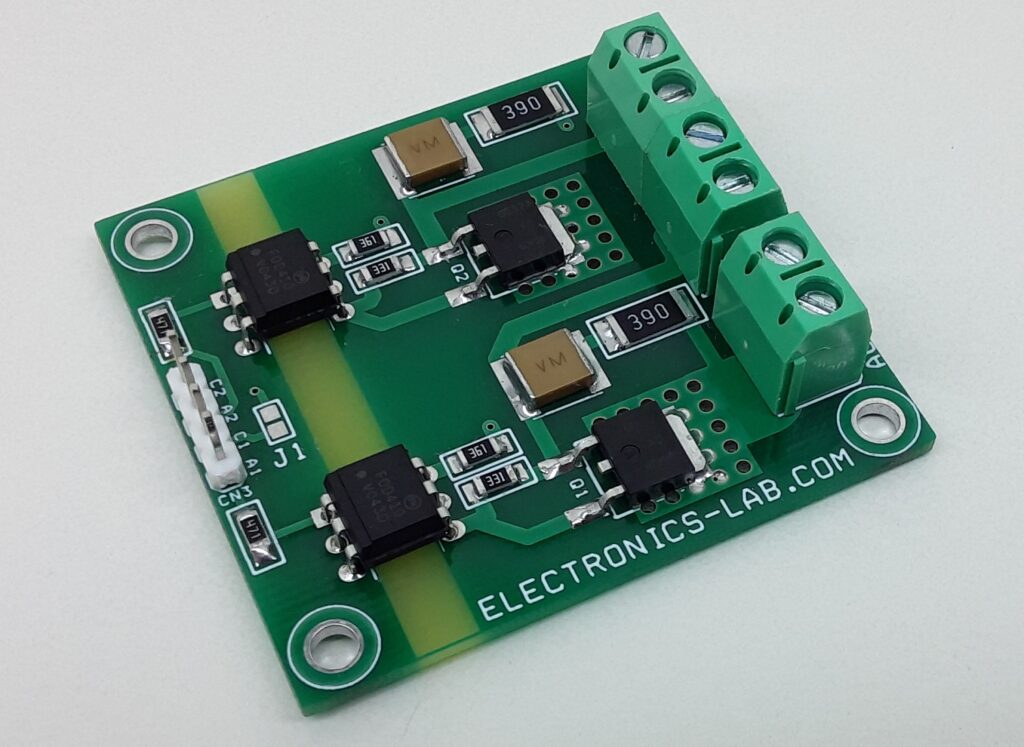 Low Profile 2 Channel Solid State Relay for AC Loads
This project offers an extremely compact solution for interfacing 2 high voltage resistive or inductive loads. At a low profile, this is the most compact & versatile optically isolated 2 channel solid state relay system. The circuit consists of 2x Triacs and isolated Triac...
Continue Reading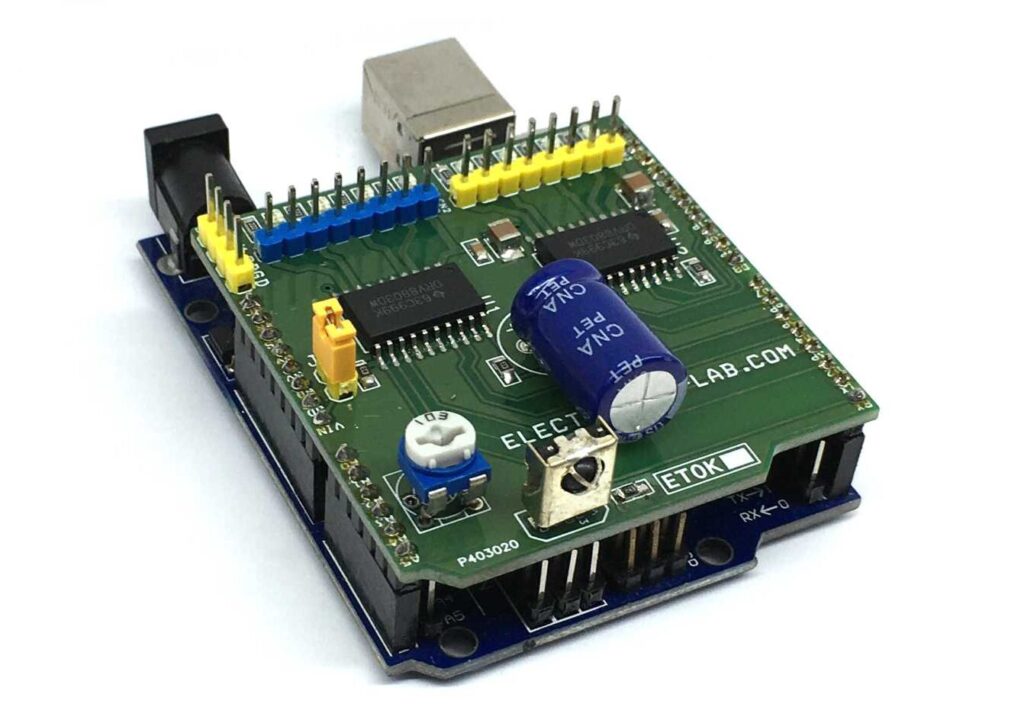 8 Channel Inductive Load Driver Arduino Shield
The 8 Channel Driver Arduino UNO Shield is designed to enable users to switch inductive loads for up to 800mA each channel and up to 24V DC with no heat-sink needed. It is ideal for such applications as driving 2x unipolar stepper motors, solenoids, relays, and small DC motors. It...
Continue Reading
Join 97,426 other subscribers

Archives