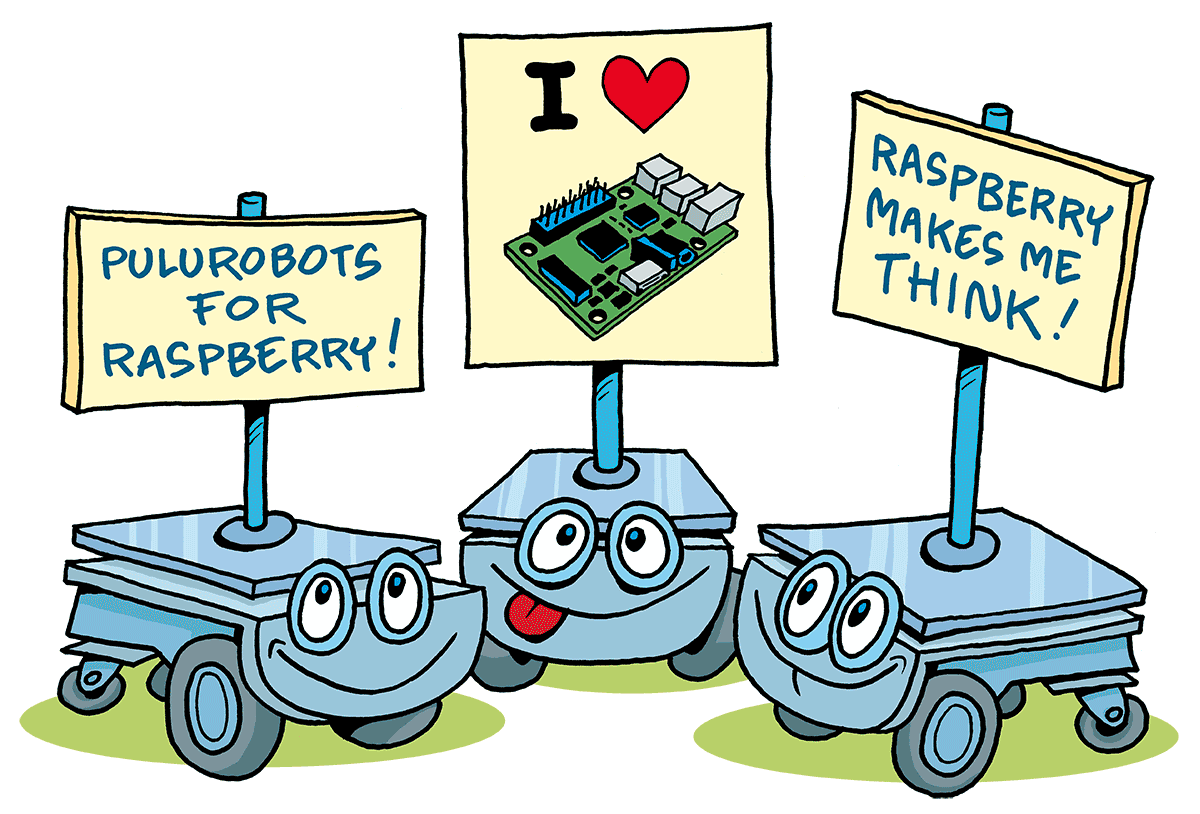 Pulurobot – An Open Source Heavy Load Bearing Application Robot Powered by the Raspberry Pi
If you have seen the starship delivery robots by Starship Technologies, you will know how cool delivery robot can be. Pulurobotics have released a set of low-cost opensource robots that are capable of carrying heavy loads and can be reconfigured to do several tasks.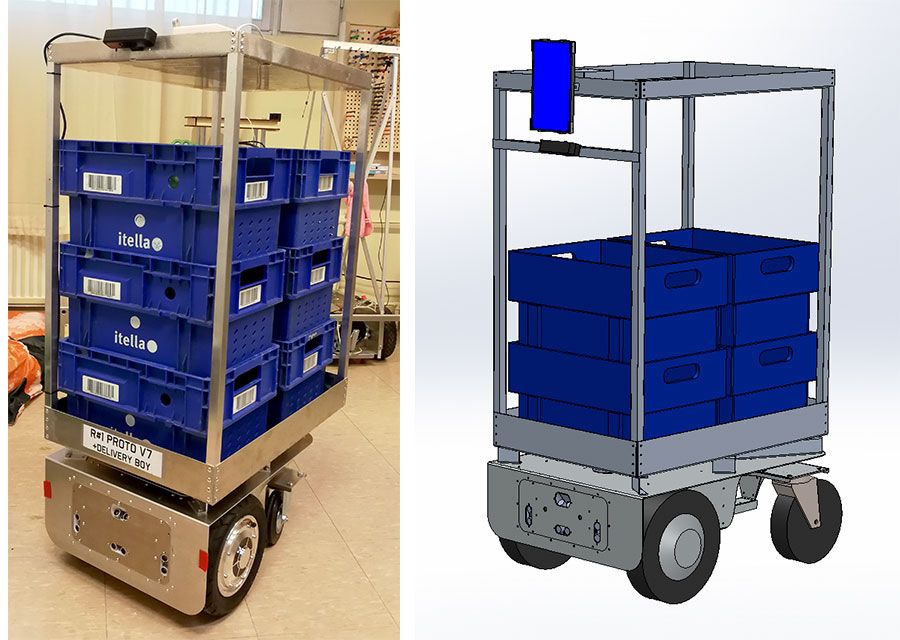 Application robots are robots that can be configured to do several tasks. The Finish based company Pulurobotics have launched the Pulu set of robots called Pulurobots. Just like the way we have the Starship robot and other delivery robot, Pulurobots are low cost (low cost as compared to other robots), load bearing (can carry a payload of over 100kg), and are autonomous robots. Pulurobot can be used as – a delivery boy, a recycle bin, a nightguard, telepresence, shopping carrier, and many more.
The Affordable autonomous open source mobile robot is set to be published at Fosdem 2018, at the ULB Solbosch Campus in Belgium on Sunday 4th February 2018. At the heart of pulurobots is the Raspberry Pi, it needs one Raspberry Pi for navigation and communication with RobotBoard but can feed up to five Raspberries if you need more power or multiple Operating Systems to your application. The robot does Simultaneous Localization and Mapping (SLAM), charges automatically and fulfills the definition of an autonomous mobile robot.
Pulurobot was built from the ground up and doesn't use ROS (Robots Operating System), even though it is compatible with it. Pulurobot comes in three models:
Pulurobot S
Pulurobot M
Pulurobot L
The Pulurobot S is the smallest version of the robot family with a footprint of about 400 x 300mm, Pulurobot S is capable of carrying over 50Kg of load, tested with 58Kg. Based on the same software and controller board that powers the other robots, Pulurobot S is ideal for applications that require small spaces or offices and a perfect fit for homes.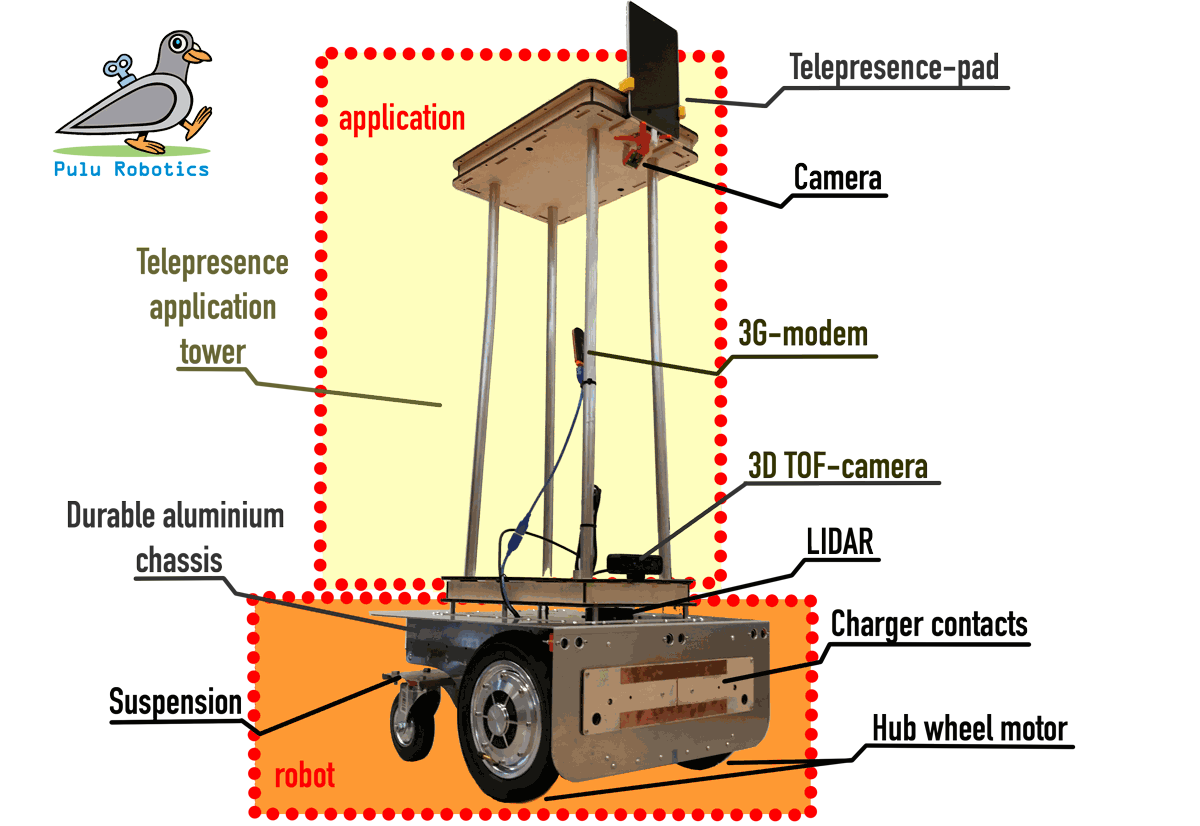 Pulurobot M is a medium size agile robot and comes in size of 650mm x 470mm with height 230mm and 304mm from the ground. It is powered by 2 pcs of 300W 24V BLDC wheel hub motor, uses LIDAR for navigating and mapping, 4 x 3D TOF (Timer of Flight) cameras and sonar sensors for obstacles. Pulurobot M is capable of carrying over 90 Kg of load, tested with about 118Kg and found no mechanical problems. It is meant to be an application platform. If you need more batteries for your application, you can stack it onto the robot. Inside the robot is a space for 240Wh 18650 battery array, but can easily accommodate around 1KWh on the chassis.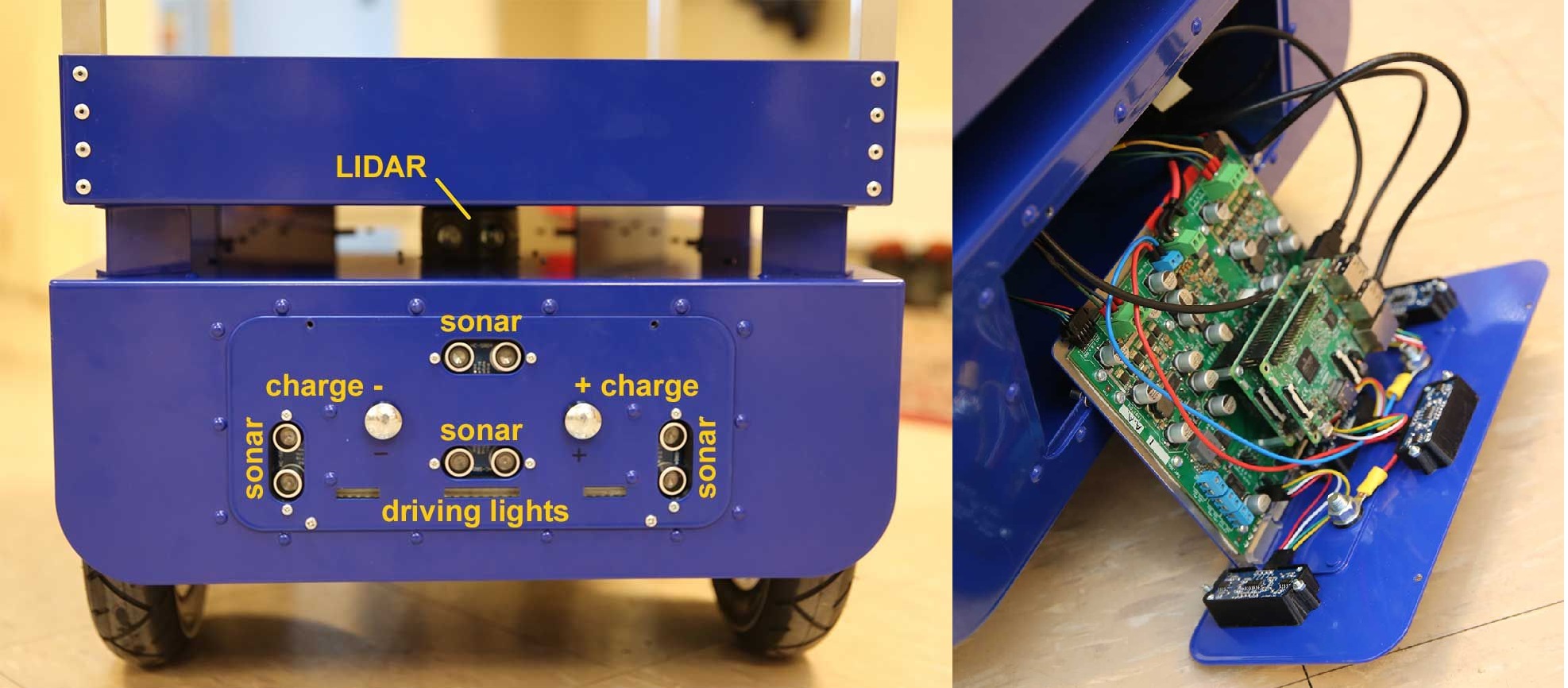 The following are some specification of the Pulurobot M:
Controller board

MCU – STM32 microcontroller for sensor management & low-level navigation
SBC – Slot for Raspberry Pi 2 or 3 for running mapping (SLAM)
Connectivity – WiFi and/or 3G/4G
Sensor –  MEMS gyroscope, accelerometer, compass
Motor controllers –   4pcs BLDC motor controllers, 700W peak, to support four-wheel drive computation
Power Supply – 5V/10A
Charger – 100W Lithium-ion charger

Vision

2D 360 degree LIDAR
 Low-cost off-the-shelf 3D Time-of-Flight camera (SoftKinetic DepthSense) for mapping close obstacles

Chassis

Riveted, laser-cut aluminum chassis
Robust suspension: always four wheels on the ground
Two-wheel drive, BLDC hub motors (similar to hoverboards)
Supports at 90kg when moving, mechanical structure can withstand a lot more 

Battery – 18650-based lithium ion battery
Charging –  Can find and mount to its charger automatically
Pulurobot L is the largest of all the Pulurobot series and is expected to carry around 300Kg load. Pulurbot is currently not yet available, still on the drawing board. Pulurobot L will find applications in industries.
While most of the robots are still under development and labeled to be open source, they haven't yet released their SW-HW design to the public domain yet. It is quite possible that their design could be available after the publication on 4th of February.  The Pulu S is available and will be available for pre-order for 999.00 EUR only during the Fosdem event, the Pulu M is available for purchase at about 3000 EUR, with delivery taking about 2 months.
Pulurobots could be a game changer in the robotics industries and could help foster more innovation, with the hope of bringing down the cost of building small but yet powerful robots in the future.