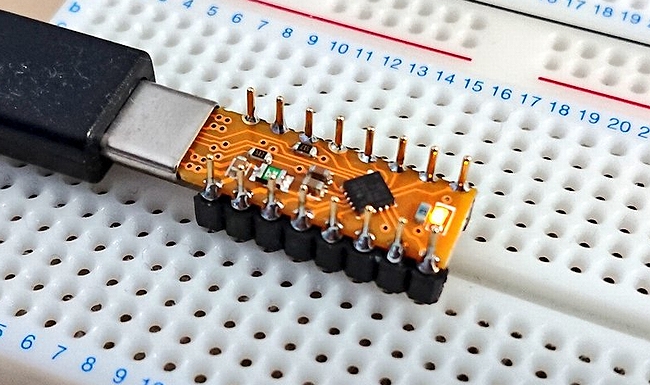 Mcu
EFM8UB1 Breakout – DIP scale USB-MCU board
This breakout board converts Silicon Labs' EFM8UB1 (Universal Bee series) to DIP scale. You can use the USB Type-C cable directly connected. 300mil width DIP16 pin shape (substrate size 27.0 mm × 7.6 mm) EFM8UB10F16G-C (16kBytes flash, 2304Bytes RAM, Internal OSC)...
Continue Reading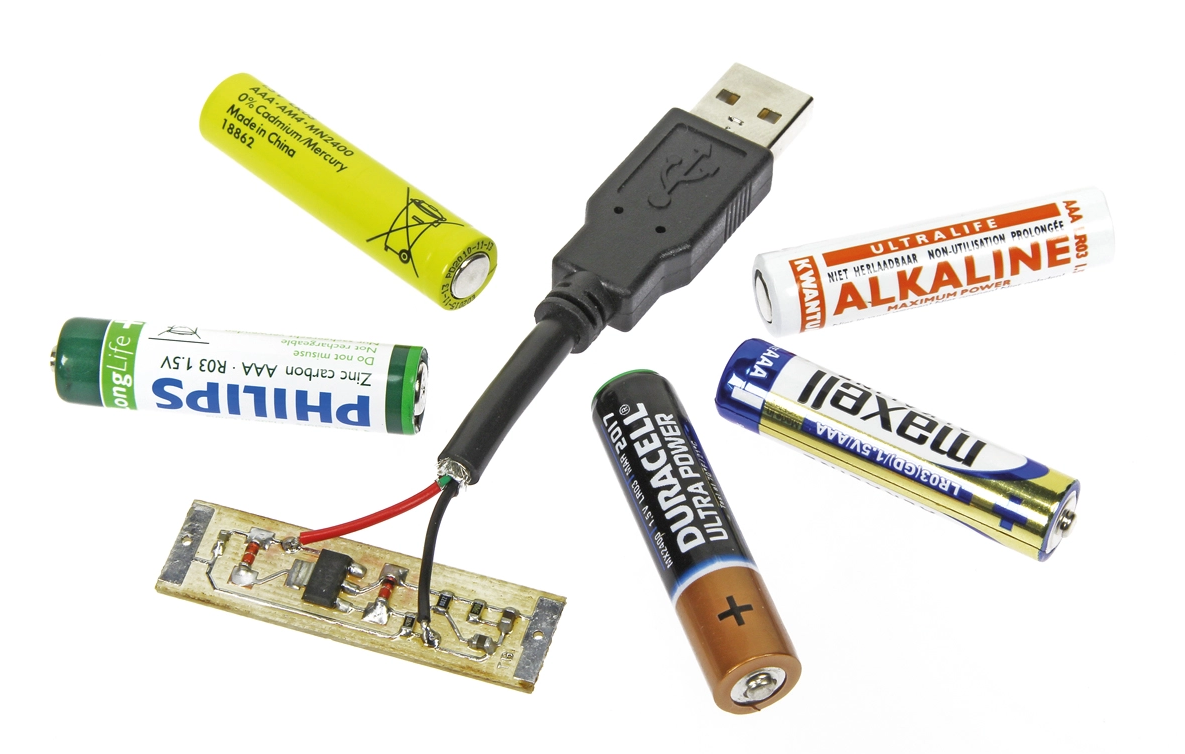 USB
Free Elektor Article: USB Pseudo Battery
Original publication: Elektor magazine September 2015, page 102 Author: Danny Winkler Free download expires: Friday 20 September 2019 Elektor PCB available: yes, low stock. Extra boards available by 23 September 2019, please check article page Please Note: Four...
Continue Reading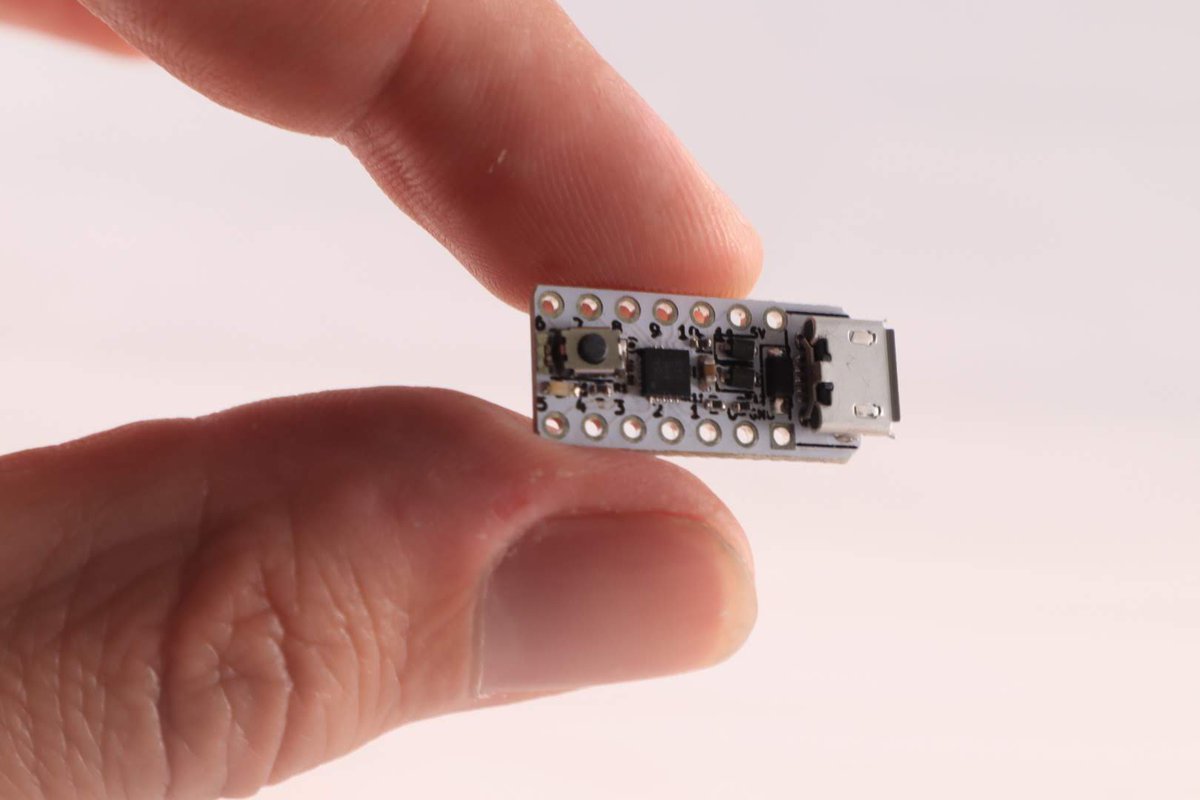 Arduino
Tiniest USB development board with Micronucleus
Development board for the ATtiny84a with USB connector. Pre-loaded with the Micronucleus bootloader compatible with Arduino. DIP version with USB connector of the ATtiny84a. The board can be placed in the middle of the breadboard. Sketches can be uploaded from Arduino using the...
Continue Reading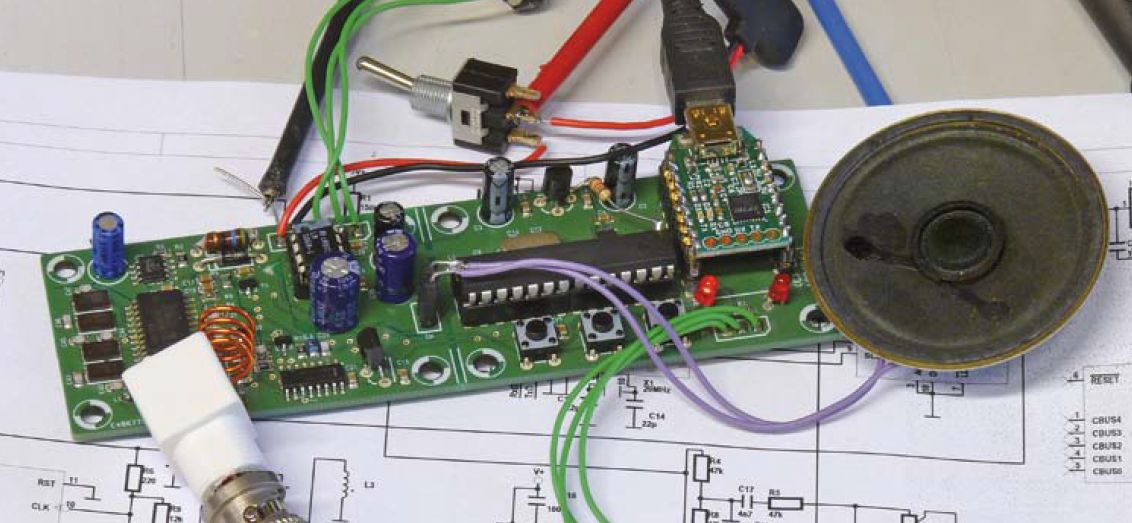 RF
Free Article from Elektor: Aviation Scanner
Original publication: Elektor magazine January 2013. Author: Gert Baars, Free download expires: Friday 9 August, 2019. For aircraft enthusiasts and in particular plane spotters, it's always interesting to listen to communications between aircraft and control towers. This receiver...
Continue Reading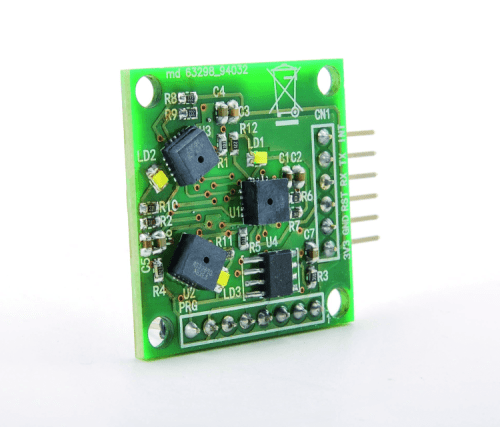 Led
USB 10-digit Seven Segment Display Module
by Dilshan R Jayakody: This project is about an open-source, USB based, 10 digit seven segment display unit. This unit is specifically designed to work with POS systems and banking applications. Initially, this system is developed to work with PC based POS systems, and later it...
Continue Reading

USB
Programmable USB Hub has I2C, GPIO and SPI
A USB hub that's also a dev board and an I2C, GPIO, and SPI bridge In addition to being a 4-port USB 2 High-Speed hub, this Programmable USB hub is also: A CircuitPython based development board. A bridge between your computer and I2C (via Sparkfun Qwiic connectors), GPIO, and...
Continue Reading