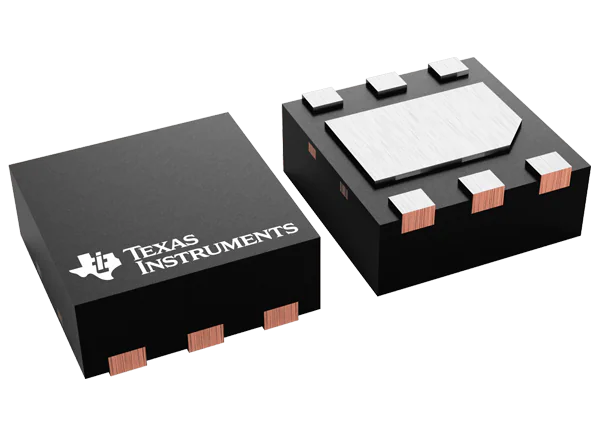 Texas Instruments TPS25961 100miliΩ eFuse
Texas Instruments TPS25961 100mΩ eFuse is an integrated FET hot-swap device combined to create a highly integrated circuit protection and power management solution. The TPS25961 features multiple protection modes using very few external components and is a robust defense against overloads, short circuits, voltage surges, and excessive inrush current.
The TI TPS25961 output current limit level is set with a single external resistor. Meanwhile, the inrush current is managed using output slew rate control internally. The eFuse has an option to externally set a user-defined overvoltage cutoff threshold or use a fixed internal threshold. This option protects an input overvoltage condition.
The TPS25961 is characterized for operation over a junction temperature range of –40°C to +125°C and is available in a small, 2mm x 2mm SON package.
Features
2.7V to 19V Wide input voltage range
Overvoltage protection with a response time of 1.3μs (typical)

5.98V (typical) Fixed internal threshold
Adjustable threshold using an external resistor divider

Overcurrent protection:

0.1A to 2A Adjustable current limit threshold
Current limit accuracy:

±20% (typical) across the current range
±18% (maximum) at 1.45A current limit, TA = 25°C

Low on-resistance Ron = 106mΩ (typical)
Active high enable input with adjustable undervoltage lockout (UVLO)
Short-circuit protection with a response time of 5μs (typical)
5.17V/ms (typical) Output slew rate control (dVdt)
Overtemperature protection (OTP)
Auto-retry after fault
130μA (typical) Low quiescent current
UL 2367 recognition (pending)
IEC 62368 CB certification (pending)
Small footprint of 2mm x 2mm SON package
Application Schematic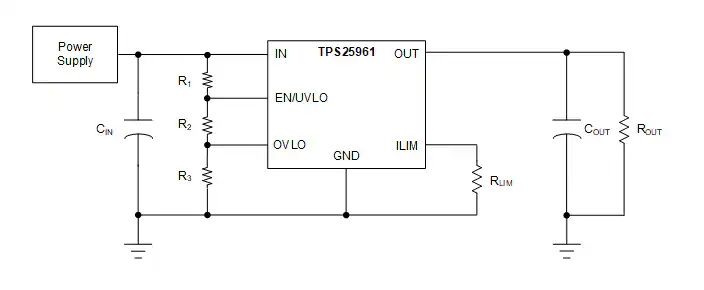 Join 97,426 other subscribers

Archives