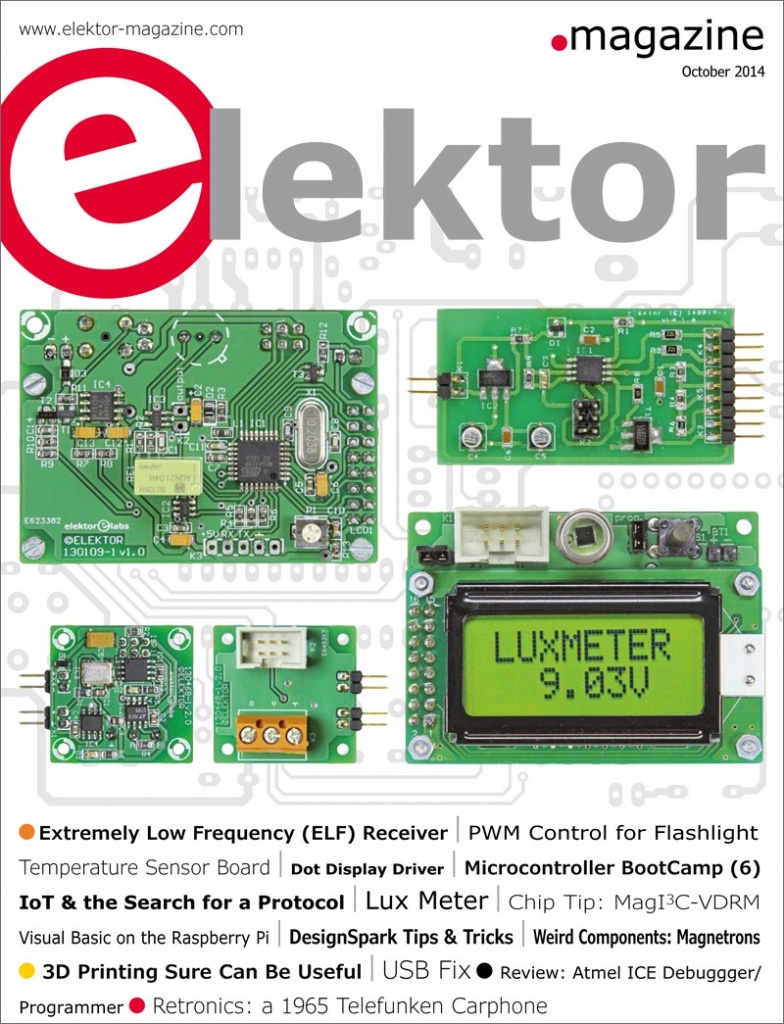 Elektor is more than a magazine, it is a community of active electronic engineers eager to learn, make, design and share surprising electronics. If you would like to join this community by purchasing a yearly membership you may consider this exclusive offer. Elektor, offers 50% discount on yearly membership on all electronics-lab.com visitors. To benefit from the offer just enter E-LAB16 code on this form. The offer is valid for Elektor GREEN Membership and costs US $37.50 (€34.00 / £24.48) for a year.
What you get: 
6 Editions of Elektor Magazine (132 pages each) in PDF format
Free access to all PDF editions of Elektor Business Magazine (approx. 6 per year)
Unrestricted access to the Elektor 2000 – present day archive (thousands of articles!)
Full access to over 750 Elektor Labs projects
A minimum of 10% discount on all products at Elektor.com
Benefit now!
Enter coupon code E-LAB16 on this page and join the Elektor Community at a special low price!