PIXO Pixel – An ESP32 Based IoT RGB Display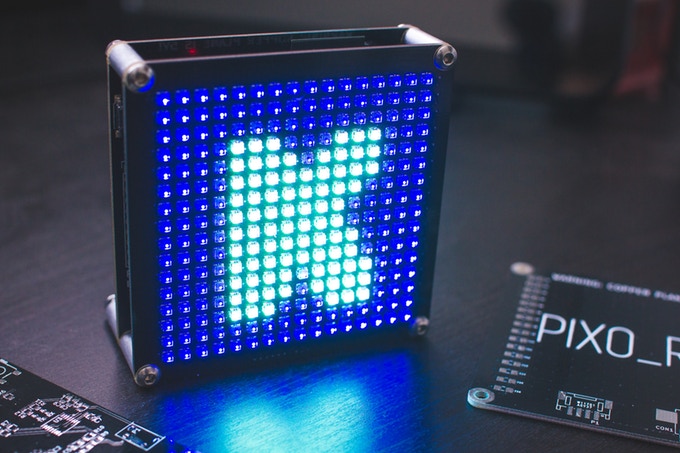 PIXO Pixel uses an ESP32 to control a matrix of 256(16×16) RGB LEDs. It is an IoT device that can display information via Wifi and BLE.
The PIXO Pixel is an open source RGB display that uses the very cool, APA102-2020 Addressable LED in a 16 x 16 array. These LEDs are very fast, bright, and tiny; only 2mm x 2mm! Controlling the LED matrix is an ESP32 which is a WiFi and BLE connected microcontroller than can be programmed using the Arduino IDE(Or MicroPython!). Together these make up a very cool desktop display that you can program to do pretty much anything you want. There is also an added proto board for if you want to add more components like an accelerometer, thermometer, light sensor, potentiometer, anything!
PIXO Pixel – An ESP32 Based IoT RGB Display – [Link]