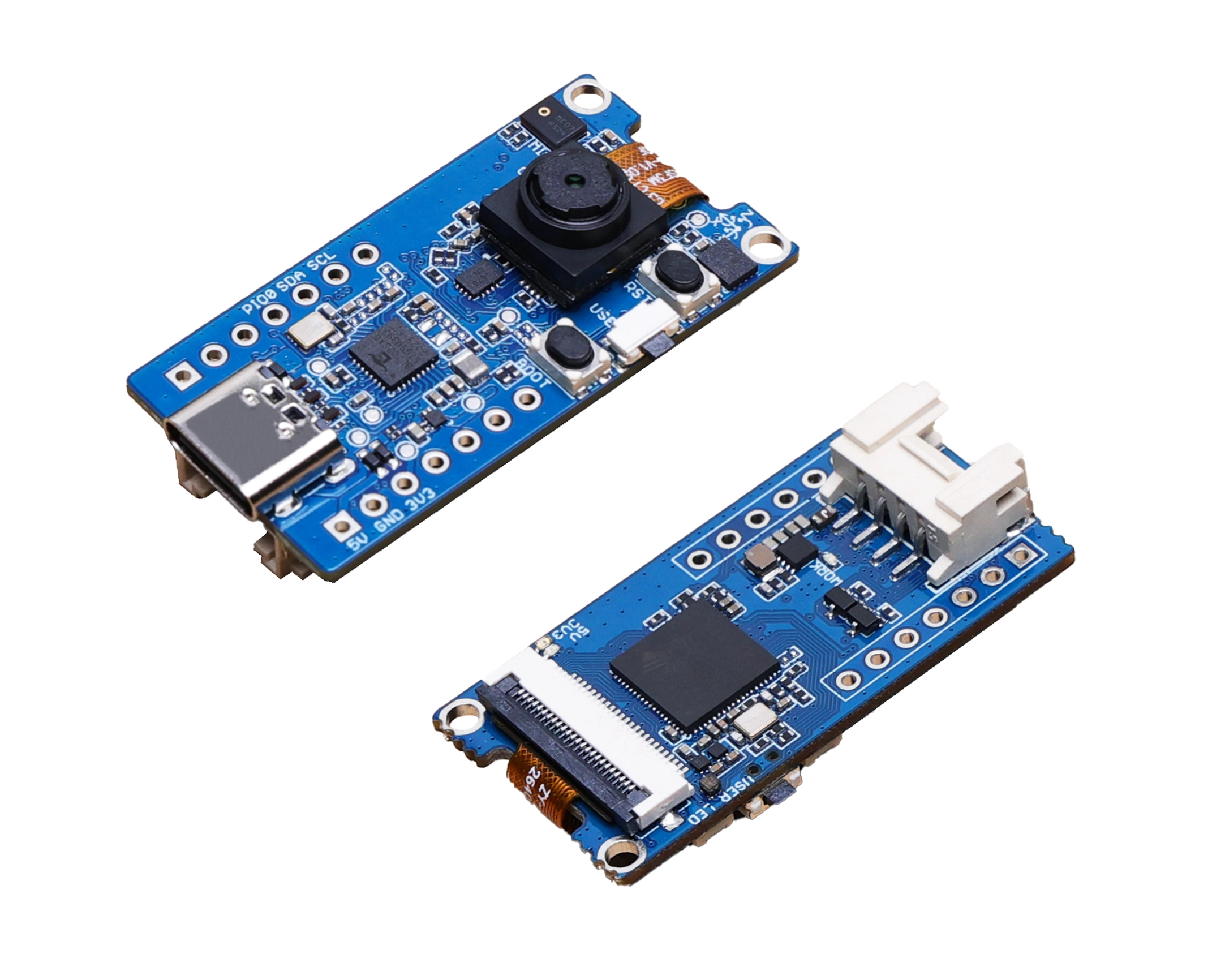 Debuting TinyML Seeed Studio Grove Vision AI Module Support in SDK, Studio By Edge Impulse
Edge Impulse, a company that specializes in machine learning, has recently made an announcement regarding a partnership with Seeed Studio. The purpose of this partnership is to add support for the Grove Vision AI Module to Edge Impulse Studio as well as the Edge Impulse software development kit (SDK), which is now available.
"Edge Impulse and Seeed have partnered together to support Seeed's Grove Vision AI Module with Edge Impulse," the reason why, as Joshua Buck of Edge Impulse explains it, "enabling users to now acquire, develop, and deploy vision-based ML applications with Edge Impulse Studio and Edge Impulse SDK."
The Omnivision OV2640 camera sensor has a 1600 x 1200 UXGA resolution, while the Grove Vision AI Module is based around a low-power Himax HX6537-A processor that is running at 400MHz. The Grove Vision AI Module was introduced back in August of the previous year. The device, which is about the size of your thumb, was made for tinyML on-device computer vision processing and came pre-loaded with three image classification algorithms.
The firms have confirmed that it is now possible to enhance those three algorithms by using the Edge Impulse Software Development Kit (SDK) or the user-friendly Edge Impulse Studio. Once it has been linked to Edge Impulse Studio via USB, the Grove Vision AI Module will appear as a compatible device in the software. This will make it possible to take images for training purposes and then deploy a trained model directly to the device.
The Grove – Vision AI Module is a board around the size of a thumb that is based on the Himax HX6537-A processor. It comes with a microphone, 2-Megapixel OV2640 camera, 3-axis accelerometer, and 3-axis gyroscope. It allows individualized models in addition to providing storage with 32 MB of SPI memory, machine learning algorithms for face recognition, and people detection that are pre-installed, and it comes standard. Because it is compatible with the XIAO ecosystem as well as Arduino, it is an excellent choice for beginning work on AI-powered camera projects.
It is fully supported by Edge Impulse, which means that you will be able to sample raw data from the camera, build models, and deploy trained machine-learning models to the module directly from the studio without having to do any programming. Seeed Studio Bazaar is the exclusive location at which the Grove – Vision AI Module can be procured for financial transactions.
On the Edge Impulse website, you can find step-by-step instructions for getting started with Edge Impulse on the Seeed Grove Vision AI Module.
Join 97,426 other subscribers

Archives