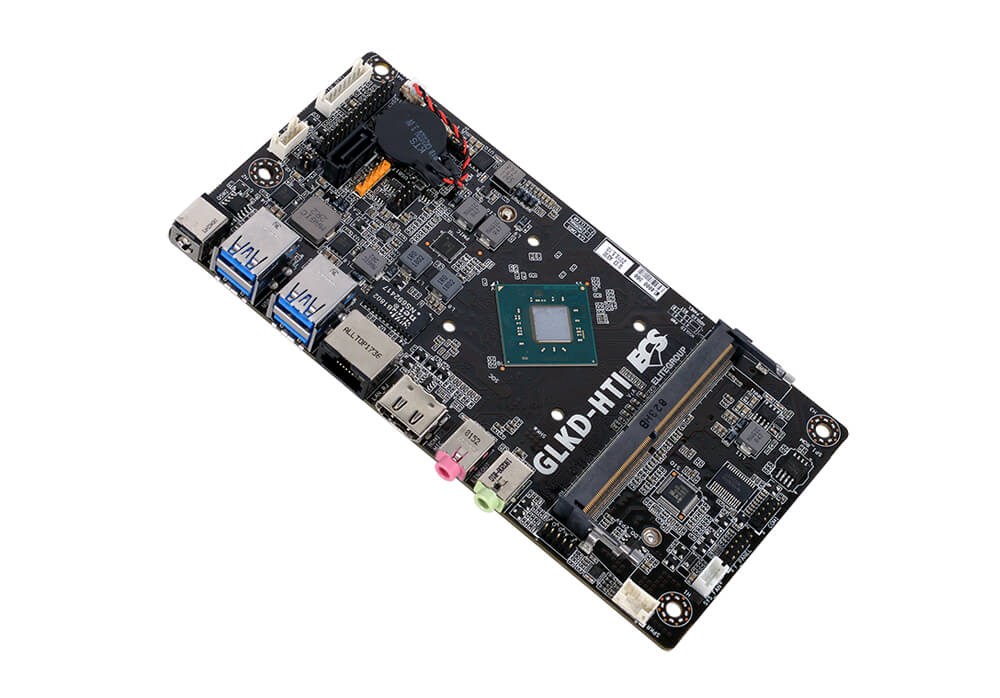 ECS GLKD-HTI Intel CPU on Board Cuts the Mini-ATX in Half
So… Odd title, right? Well, not quite! Today we will be analyzing an ambitious idea from Elitegroup Computer Systems (ECS, for short), which takes a Mini-ITX board and shrinks it to half its original size. As a cool concept this is, does it have enough "glue" to stick on everyday's market of computers? Let us figure that out.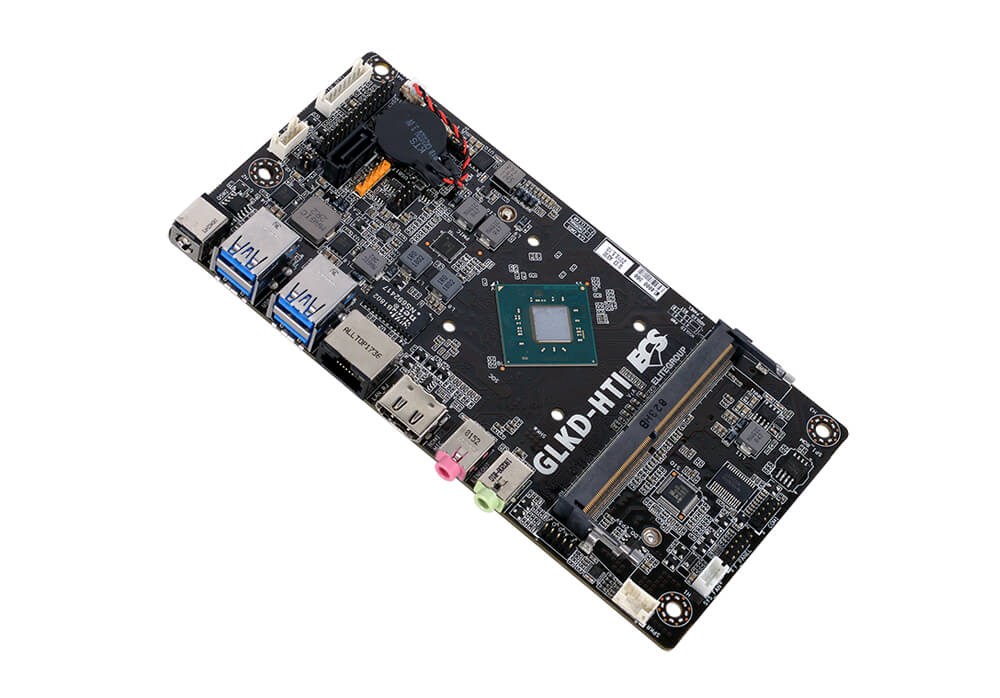 The GLKD-HTI motherboard, developed by ECS, creates a new concept, as we discussed. Some are baptizing it as "Half Mini-ITX", which is not a bad name, but the nomenclature should change if this becomes more popular. At least, I think it deserves a better name. Never-mind. This Intel-based CPU on Board solution is quite unique, on the sense that it carries most of what you would expect of Desktop computer hardware and places it into a small package. One of my first questions when I saw this was: how did they solve the power supply? Because we are used to seeing those bulky boxes delivering power to the computers, unless they are laptops. Then, I looked closely to the specs and noticed the 12 V DC connector. Another question, and this one is a bit trickier: as this form factor is quite unusual, is there any off-the-shelf case for it? The answer is a simple, obvious and sad no. But it might not be the intent for it. Since it is a unique piece of hardware, you may want to apply it to a unique situation.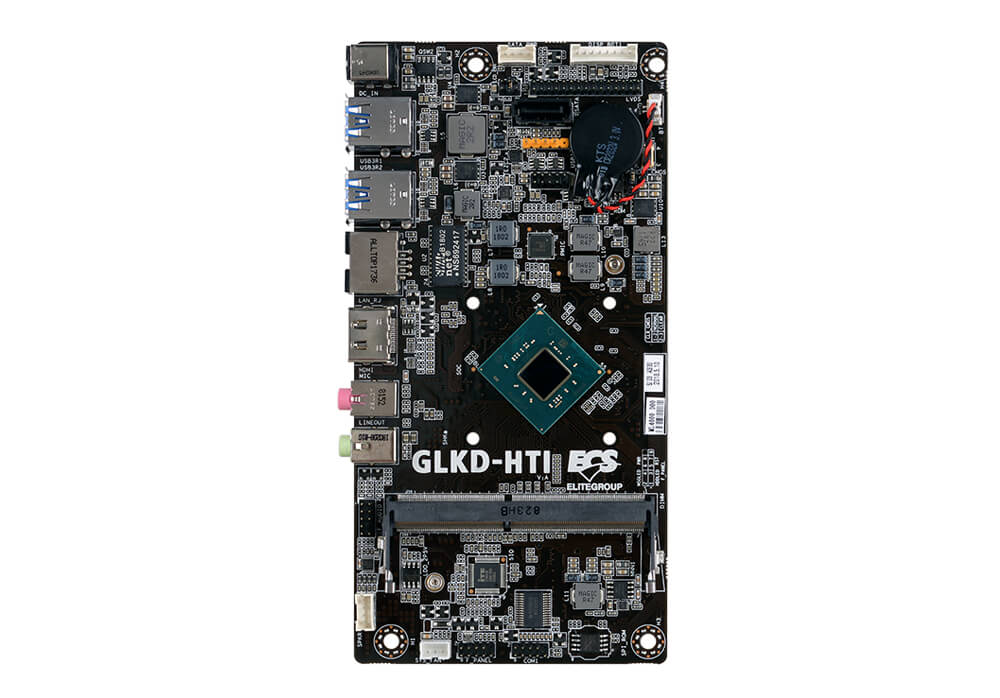 Now, to the specs:
CPU: 1 phase thermal design power, Intel Gemini Lake Express chipset
Graphics: Onboard Intel HD Graphics 600  (with support for DirectX 12 and HDMI 1.4a)
Memory: Support for single-channel, 8 GB DDR4 memory, up to 2133 MHz
Storage and expandability: 1x M.2 slot for SSD + 1 x M.2 slot for Wi-Fi / Bluetooth PCIe Gen 2
Rear I / O: 2x audio jacks (line out and mic in), 1x RJ-45 port, 1x HDMI 1.4a port, 4x USB 3.0 port and 1x DC 12 V connector
Realiability: 100% solid capacitor design, ECS Durathon technology for stability + reliability and performance + ESD protection
OS: Windows 10 64-bit
Form factor: 170 x 85 mm

From the list of specifications, you may get some mixed feelings, if you planned this one to be your next daily driver. In my opinion, it is not up to it. There are some small caveats, such as only 8 GB of RAM, no USB Type-C, or the option for better graphics… But is that the point here? Not really. Imagine using those 12 V DC for the graphics card, it just would not work like that, it requires a PSU and there goes the portability out the drain. But it can suit in many other places: media centers, something to have near a television, it certainly has that potential. When it comes to pricing, there is no information yet, as it still is in the works. As final thoughts, where do you see this one fit?
ECS GLKD-HTI link: https://www.ecs.com.tw/en/Product/Motherboard/GLKD-HTI/overview
Join 97,426 other subscribers

Archives