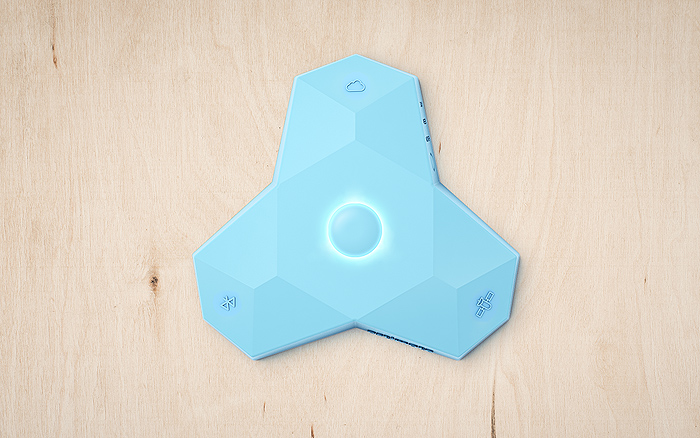 Estimote LTE Beacon – A Union Between Indoor and Outdoor Tracking For Asset Management
Beacons which became popular back in 2013 when Apple introduced the iBeacon, are Bluetooth powered devices. They promised so many applications and created hype around the business world, that was believed to be the next big technology seeing applications in several industries from retail, movies, security and to the advertising industry. I even wrote a piece about how beacons can be used for smart transportations in developing countries. BLE Beacon opened up a new world for precise indoor tracking, targeted advertisement, customer awareness, better feedback and so much. It was the jewel for every developer and business, especially retails.
The launch of iBeacons and other similar beacon frameworks like the Eddystone from Google gave birth to new technology companies like Estimote. Fast forward to today, beacons have unfortunately not lived up to the hype promised facing stiff challenges regarding regulation, privacy, and others. But this is changing now has beacons are beginning to find a new home in the enterprises "where the money has always been."
Estimote, one of the early beacon companies has heavily invested in their beacon platform making them one of the major beacon provider in the world. Estimote believes the physical computing will be the future.
Developers of tomorrow will use the physical world as their canvas. The precise location of people and objects will be accessed programmatically and apps will be "installed" on places. To make this happen we are working on an Operating System for the physical world: a software environment where developers will be able to quickly build apps for one location and run the same experience on many.
Estimote is hoping to push the frontier in beacons, internet of things, location tracking with the launch of their new product called the "Estimote LTE Beacon." Built around emerging IoT technologies (LTE M1 and NB-IoT), BLE and GPS connectivity, these beacons promise the best of both indoor and outdoor tracking.
The LTE Beacon is a small, wireless beacon that can compute its precise indoor location as found in other beacons as well as its outdoor position. Beacons have traditionally been used for only indoor tracking, and when taken outdoor, they get lost in the wild. The LTE beacons can talk directly to the cloud without needing any intermediary device and claimed to last a couple of years on a single battery charge.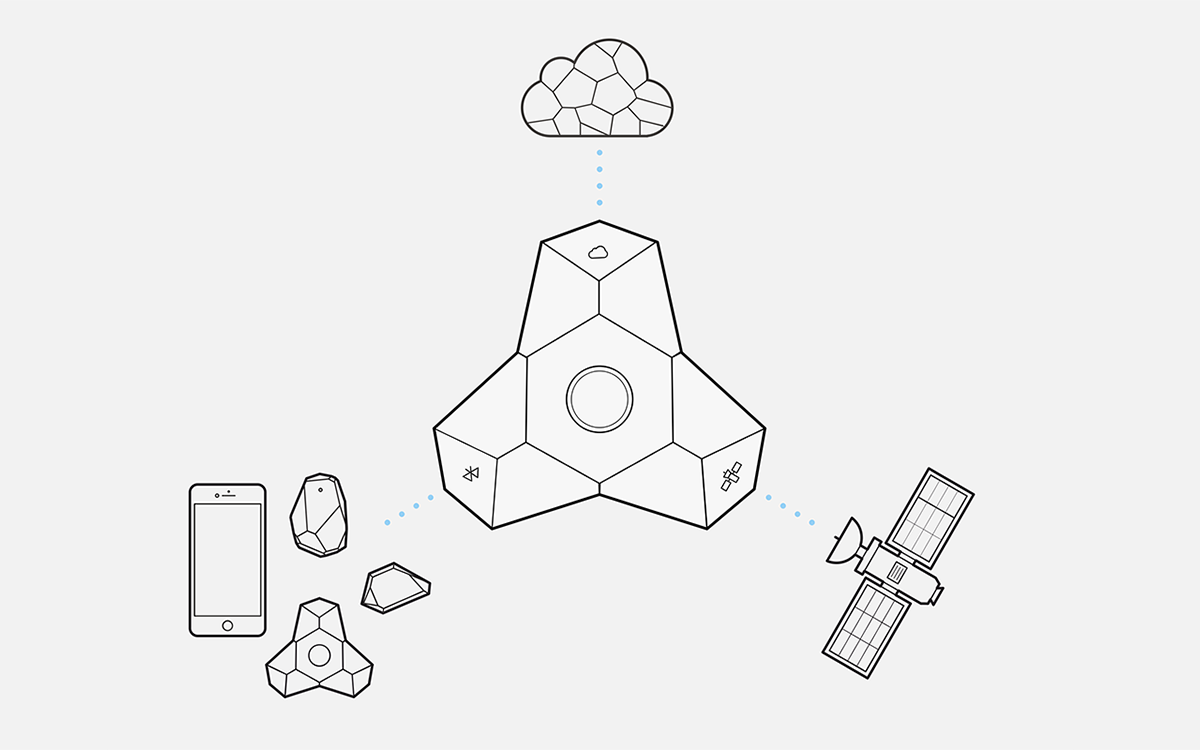 The Estimote LTE beacons are designed entirely for asset tracking, moving cargos, parts, goods and so much more. They can locate assets when they move between indoor and outdoor environments giving administrators and managers the ability to provide an actual "proof of location" and "proof of delivery." The device supports javascript so that you can deploy micro-apps on them through the Estimote Cloud.
At the heart of the beacon is a 32-bit ARM Cortex-M4 CPU running at 64 MHz with onboard 1MB flash, 256KB RAM providing support for OTA firmware updates. Security is taken seriously through the addition of an ARM CryptoCell co-processor with a full AES 128-bit suite as well as a true random number generator for total entropy and asymmetric/symmetric hashing cryptographic services. The beacons support Bluetooth 5.0 using a 2.4GHz radio. It also provides support for Thread and ANT and an additional amplifier extends its range to about 200m for indoor advertising.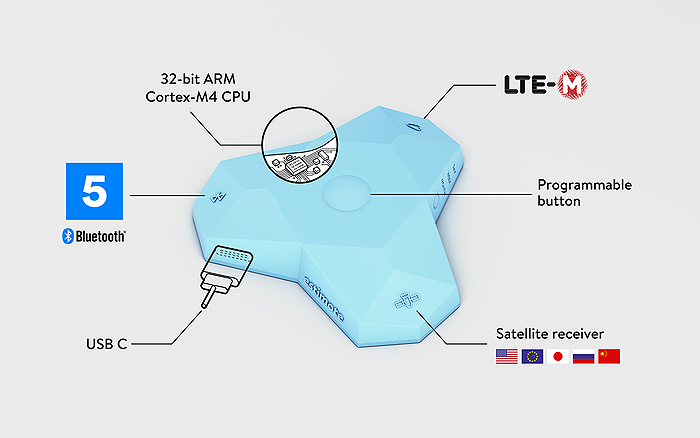 Satellite position is possible through the use of an undisclosed receiver that supports GPS, Galileo, GLONASS, BeiDou, and QZSS. The peak data upload speed of the LTE modem to the cloud is 375 KBps for LTE-M and 60 KBps for NB-IoT. The modem supports eDRX and PSM sleep cycles to reduce power consumption
Some other features of the device:
Lithium-Ion rechargeable battery lasting two years on default settings
USB-C compatible with USB 2.0 for fast charging
NFC-A programmable tag supporting NFC Type 2 and Type 4
3-axis accelerometer & temperature sensor
Programmable push button.
Programmable RGB LEDs
Integrated ultra-strong adhesive layer
Mounting hole for industrial deployments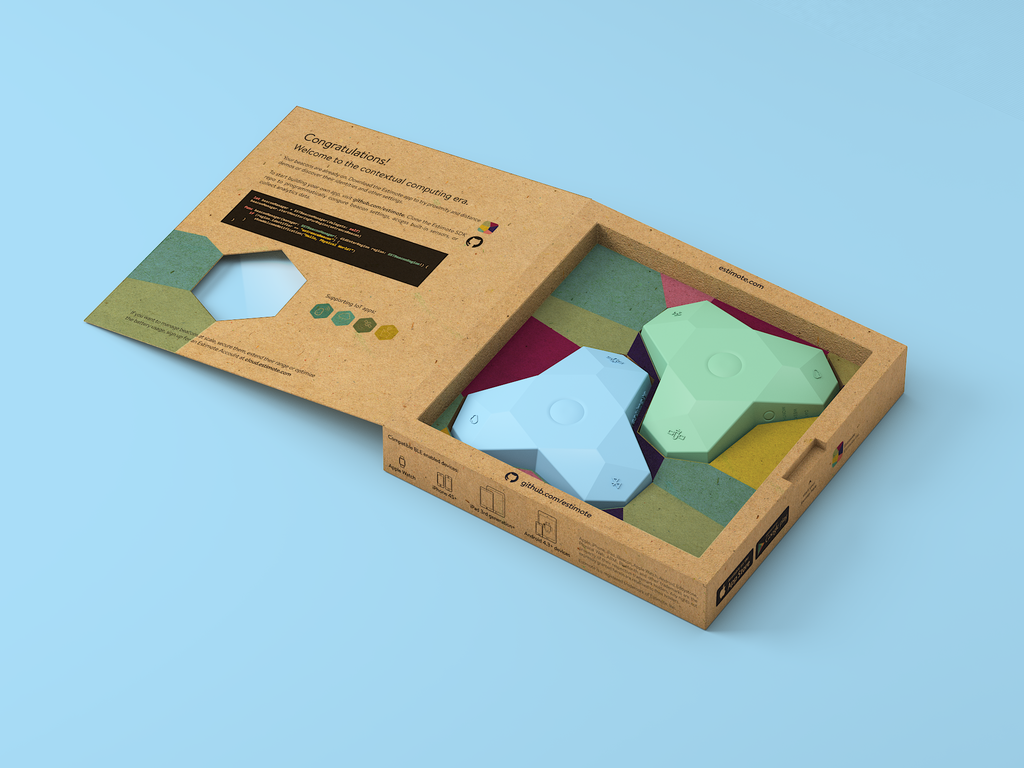 I believe the Estimote LTE Beacons will change the face of asset management and outdoor tracking with the most notable feature of the ability to deploy your codes which are not found in other asset management solutions. Estimote LTE Beacons are ready to be ordered, they are being sold in developer kits costing about $129 plus shipping. Each kit contains two devices and shipping is expected by end of September.
More information about the Estimote LTE Beacons is available on the announcement page.
Subscribe to Blog via Email
Join 97,447 other subscribers
Archives