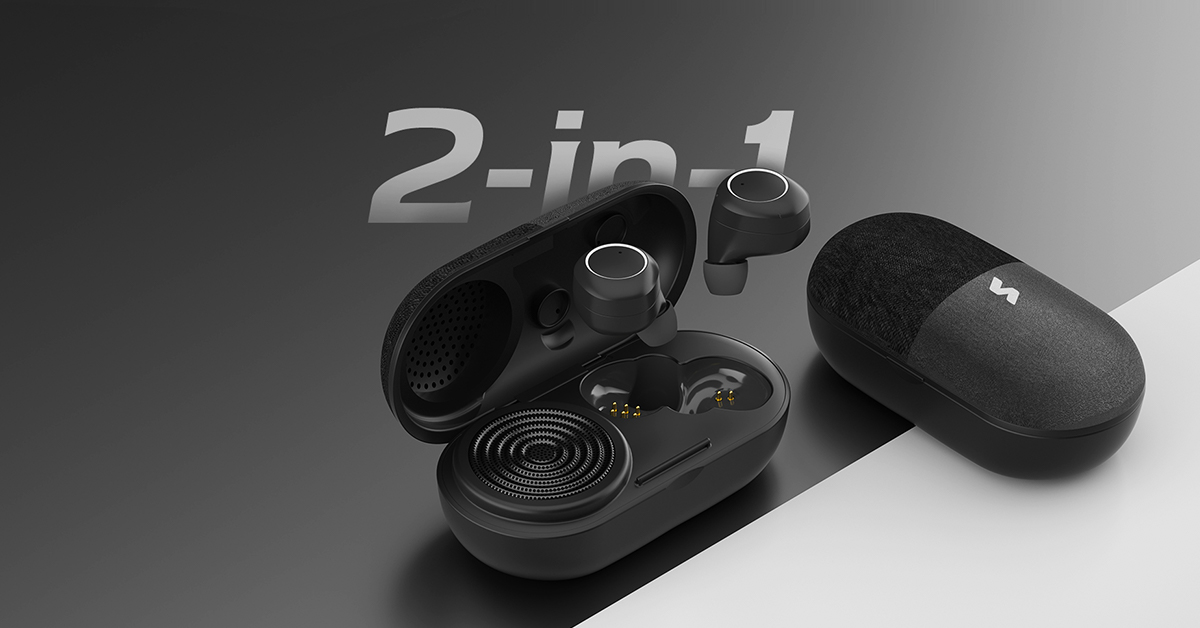 Vissles – The Most Compact 2-in-1 Music Pill – Review
TWS Earbuds+BT Speaker+Charging Case| Palmsize|BT5.0 |Touch Control|Voice Assistant| IPX5 Waterproof, this is Vissles.
As digital devices and products continues to proliferate in our world, it can be a burden to add more and more accessories in our daily life. From smartphones to smart watches to home pods, etc., we are entering an era where having a device that serves two or more purposes is becoming a bliss. One of such situations where users have to deal with multiple devices is listening to music. People tend to have different devices for different music situations; earbuds for private music listening, Bluetooth speakers when in a meeting with friends, etc., but what if you could have one device do all of this? Serve as your earbuds and also a Bluetooth speaker for small gatherings? This was the question that led Vissles, an emerging brand of high-fidelity wireless audio devices, to develop their innovative 2-in-1 wireless earbuds that doubles as a powerful Bluetooth speaker.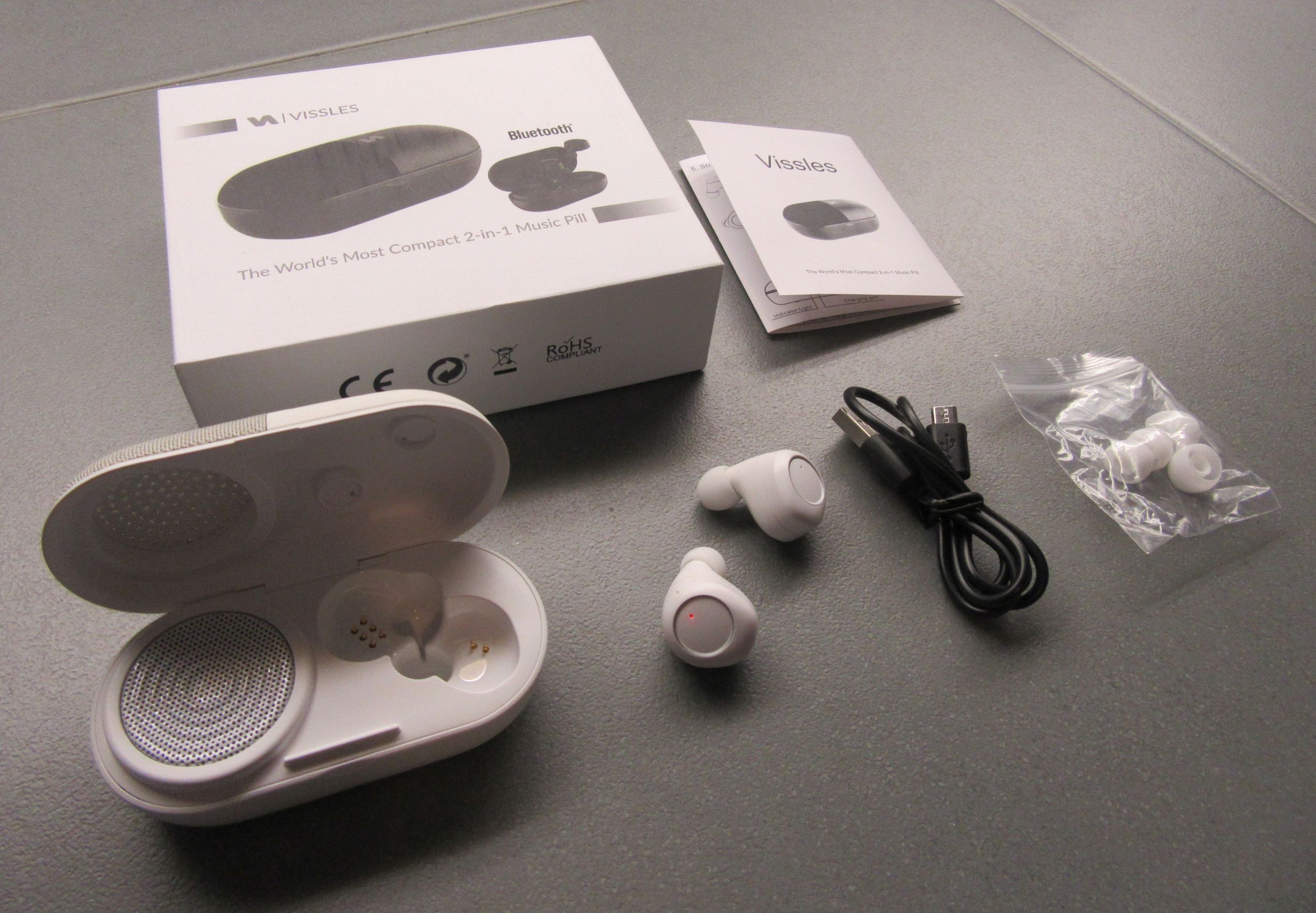 The product which is going to launch in October (indiegogo.com page), provides music lovers with the opportunity of experiencing the best of both worlds in a single device as it delivers a versatile way to listen to music alone or with a group.
Vissles seamlessly transforms from earbuds to sound hub to perfectly suit any listening situation. When used as earbuds, users get to enjoy a comfortable and compact pair of earbuds with an advanced Passive Noise Cancellation (PNC) design that delivers a noise-free and crystal-clear audio experience in challenging environment, pumping out flawless sound with strong bass, accurate mids, and crisp treble.  In sound sharing mode, the storage and charging case doubles as a high fidelity Bluetooth speaker through which users can share their favorite playlists with friends and family anywhere. This demonstrates an high-level of innovative thinking as it is one of a kind and building some usefulness into the earbud's case, definitely makes sense.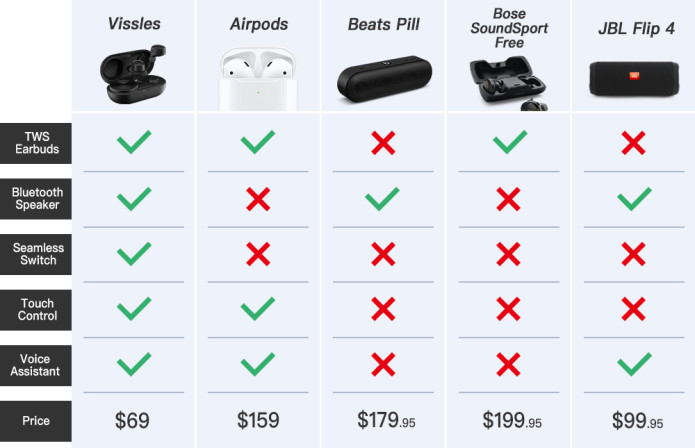 According to the company's CEO, Vissles is always seeking a way to have more meaningful and convenient listening experiences. He said:
" Our goal was to take versatility and convenience to the next level by combining the convenience of wireless earbuds with a powerful Bluetooth speaker so the device can seamlessly transform from earbuds for the individual, into a powerful Bluetooth speaker for the home and for sharing with friends".
In addition to being the most versatile pair of digital audio devices for unparalleled sound quality, Vissles also add useful features like; intuitive touch controls for ease of use, and full voice assistant integration to access information with just a single tap. Vissels uses all of these, combined with low-energy consumption and a secure protocol to deliver stable connectivity and smooth audio transmission.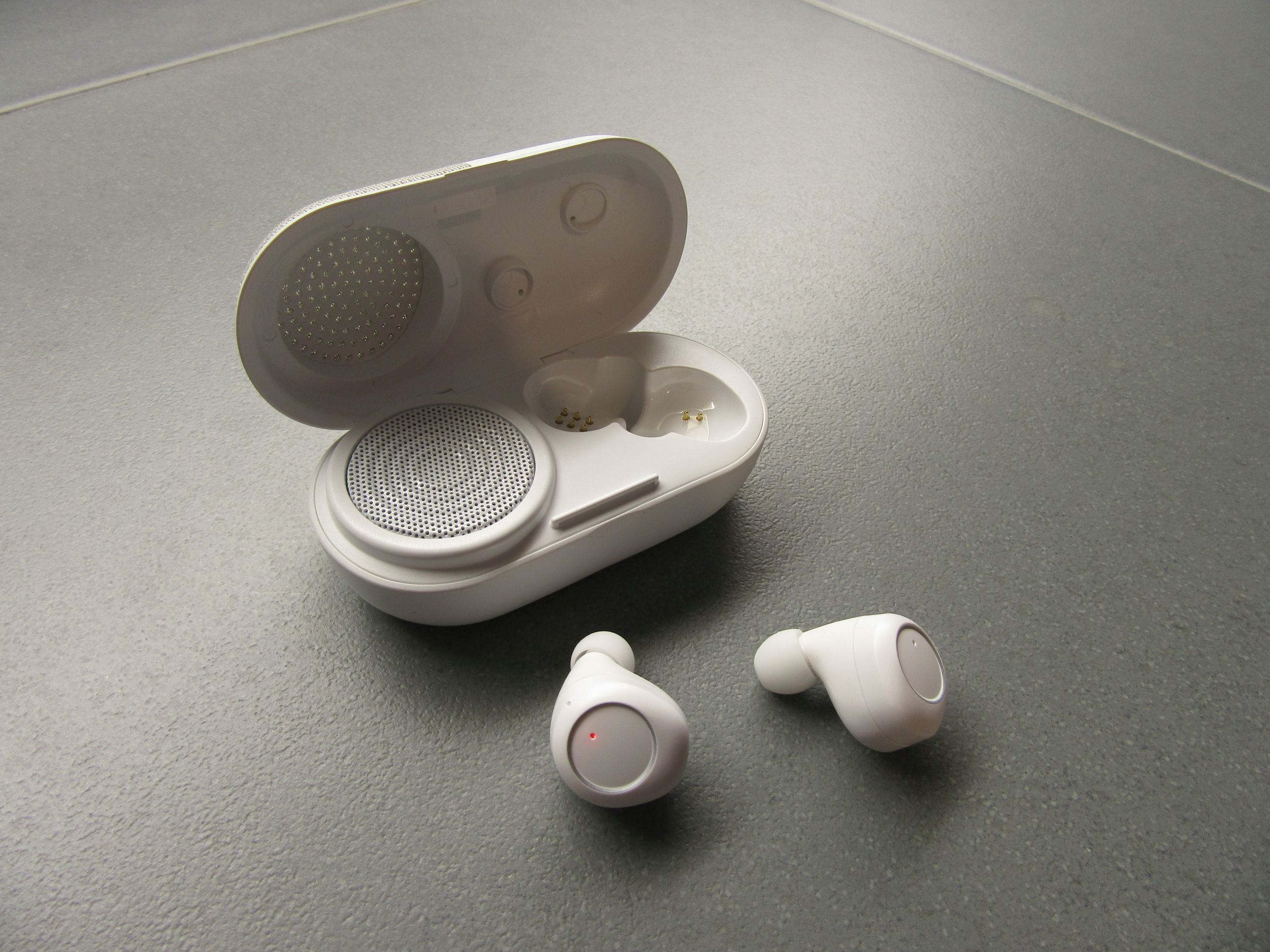 The flexibility and immersive sound experience Vissles provides makes it excellent for sports, active lifestyles, and daily life as it sets a new standard for convenience and practicality for the busy nature of today's users.
Specifications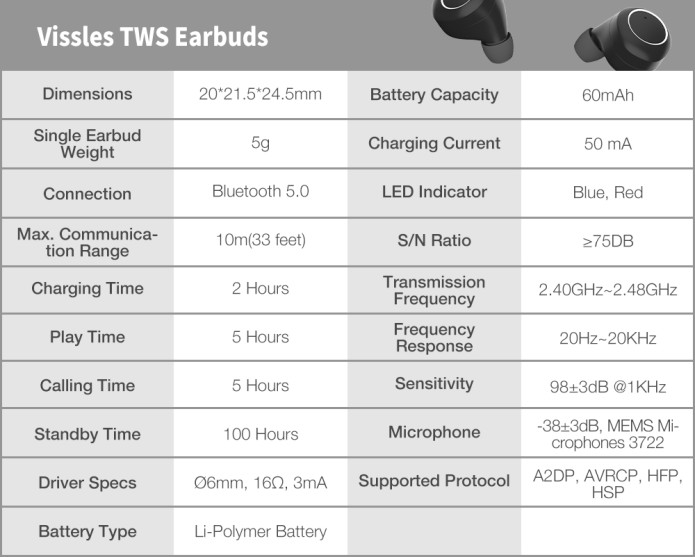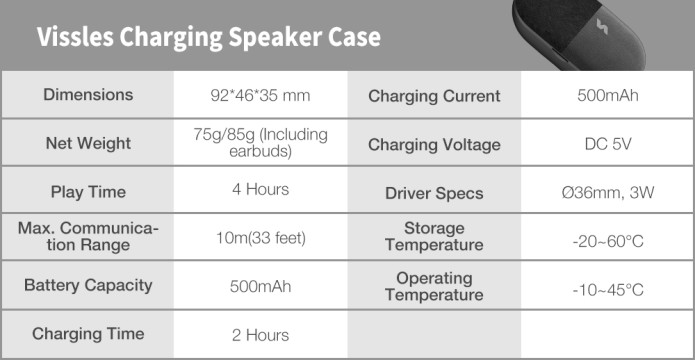 Vissles is set for a launch in October and a pre-lauch page is published on Indiegogo.com along with some additional information. However, as long as the price is within the range of the combined cost of a pair of quality earbuds and a bluetooth speaker, I believe the 2-in-1 nature of Vissiles should be worth it. One less device to charge could actually translate to less complexity, less energy cost (hopefully), more space in backpacks, and more flexibility.

Playback time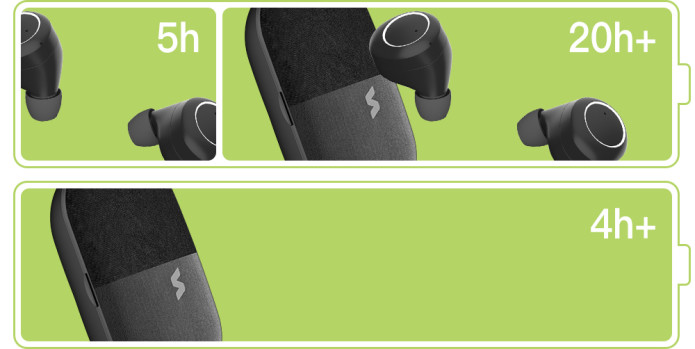 One key feature I am looking out in Vissles is the battery life when used in speaker mode. The fully charged earbuds can continuously play for 5 hours. Used with the case, enjoy up to 4x the power for a total of 20+ hours of music! Simply put the earbuds back into the case and they will be automatically powered up. For the speaker, the fully charged case delivers 4+ hours of play time. Never let a dead battery ruin your gathering!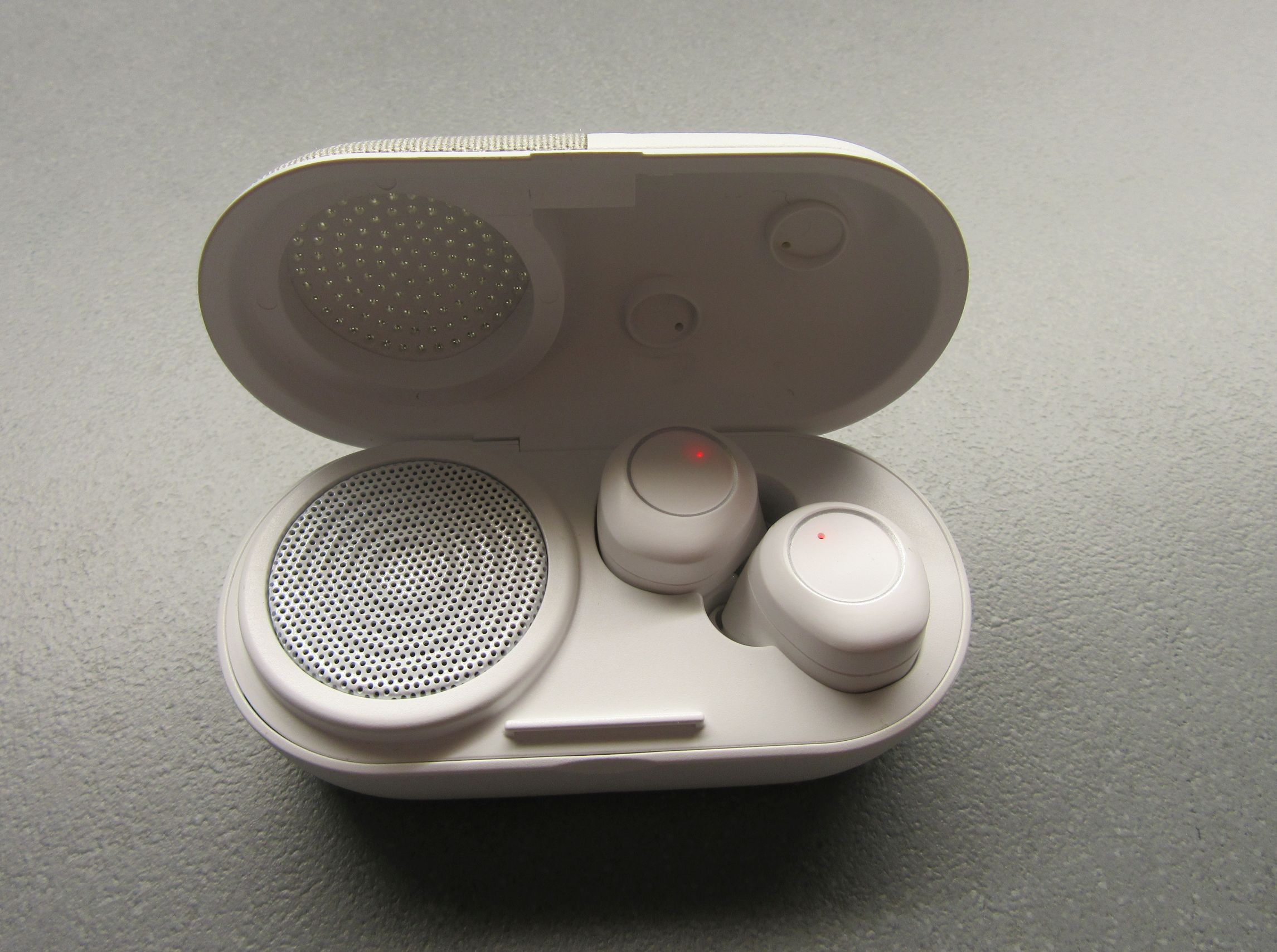 Unboxing Video
The campaign will last for a month. Users can grab one at the price of US$ 65 for the first 72 hours. After that, the price will increase a bit at US$69
You can get more information on Indiegogo.com page or www.vissles.com. Feel free to share your feedback regarding the campaign in the comments.
Join 97,426 other subscribers

Archives