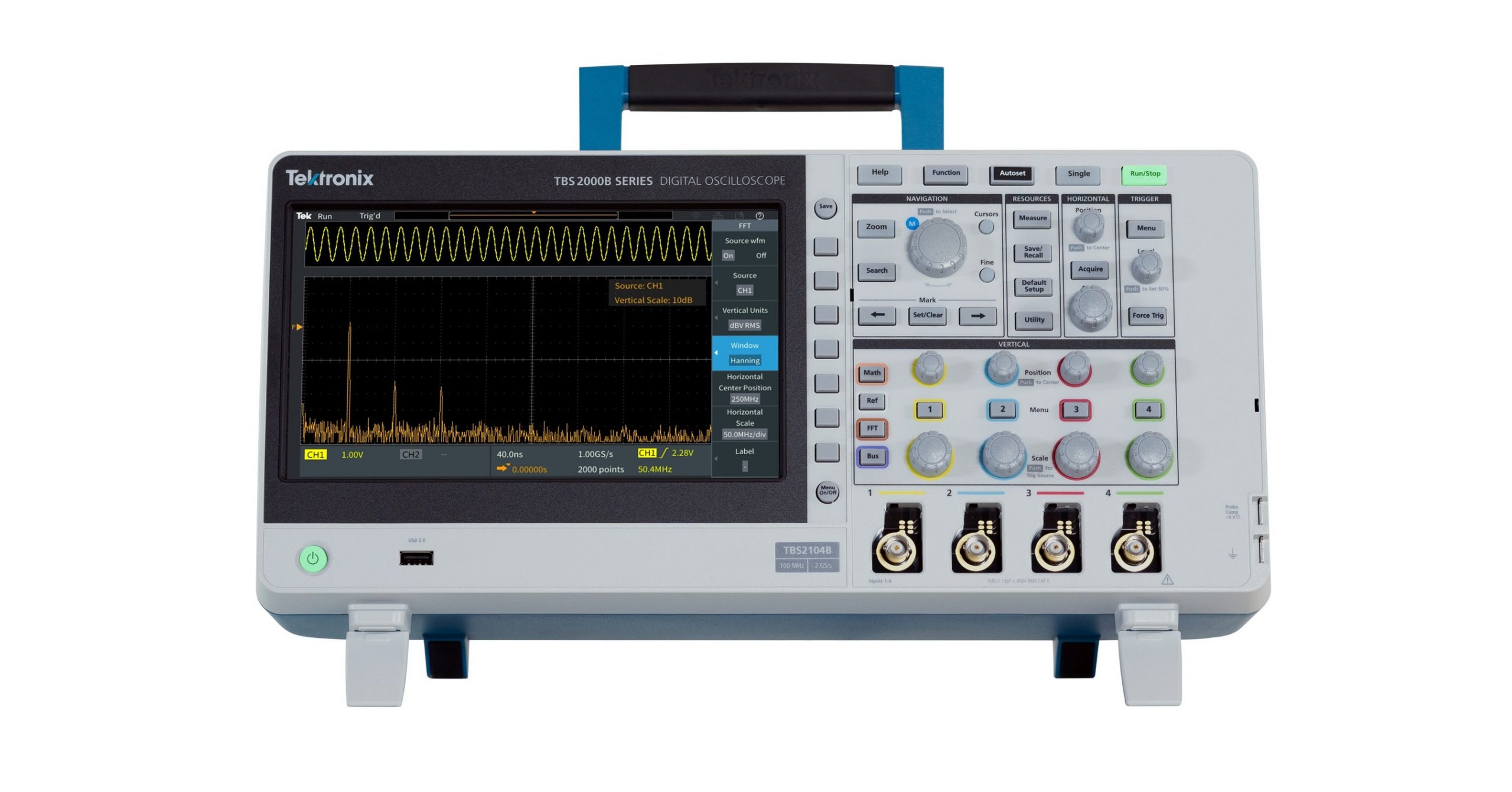 Farnell offers 15% off new Tektronix DSO
Farnell is now stocking the Tektronix new entry-level TBS2000B Digital Storage Oscilloscope which offers easy-to-use controls, automated measurements and a large 9" display.
The cost-effective TBS2000B also provides exceptional performance and advanced debugging features. Farnel is offering a promotion of up to 15% off whilst stocks last.
The new Tektronix TBS2000B DSO builds on the performance and value of the earlier TBS2000 model. The TBS2000B series is a drop-in replacement for TBS2000 series oscilloscopes, featuring the same form factor and programmable interface.
Features include:
9-inch WVGA display with a 5-million-point record length and 2GS/s sample rate
32 automated measurements and on-waveform cursor readouts with search and mark features
TekVPI, Tektronix's proprietary probe support interface, enabling wide application coverage using the latest active differential and current probes with automatic scaling and units. This is the industry's only entry-level instrument featuring TekVPI. The TBS2000B also supports traditional passive BNC probes
Connectivity options including Wi-Fi support (via USB Wi-Fi dongle), 2 USB host ports, and 100-BaseT Ethernet
More information: https://uk.farnell.com/tektronix-oscilloscope-tbs2000b