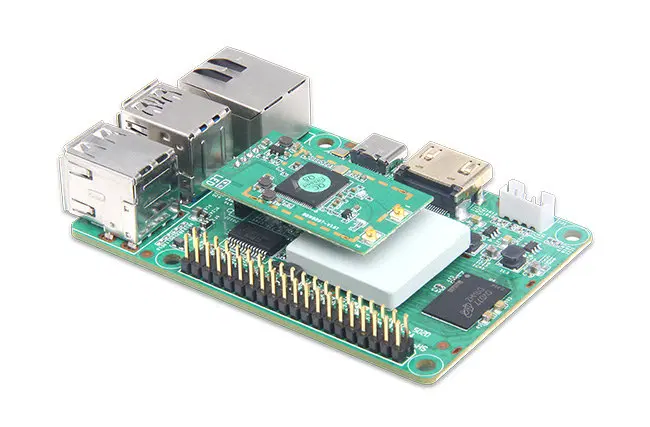 Geniatech's XPI-S905X2/X3/X4 SBC sells for $35 and up with a choice of three processors and a wireless module
Geniatech, a leading OEM/ODM company specialized in providing open android based hardware and software platforms has returned with an android-supported XPI-S905X2/X3/X4 SBC built with a choice of three quad-core Amlogic SoCs: the Cortex-A53 based S905X2 and the Cortex-A55 based S905X3 and S905X4.
The Amlogic's quad -A53 S905X2 SoC is an updated version of the S905X that was used in the XPI-S905X board while the 12nm fabricated, quad -A55 Amlogic S905X3 is a modest -A55 based update of the S905X2 with the addition of an optional 1.2-TOPS NPU and Cortex-M MCUs. The S905X4 on the other hand appears to be almost identical to the S905X3, just that there is additional support for the new AV1 codec at up to 4K@120fps. The S905X4 is also primarily aimed at the Android set-top market, which is the company's specialty.
Geniatech's XPI-S905X2/X3/X4 SBC can be has described as a Raspberry Pi 3 lookalike with features like 2GB RAM, 8GB eMMC, GbE, HDMI, 4x USB, 40-pin GPIO, an optional WiFi/BT, and a 85 mm x 56mm footprint.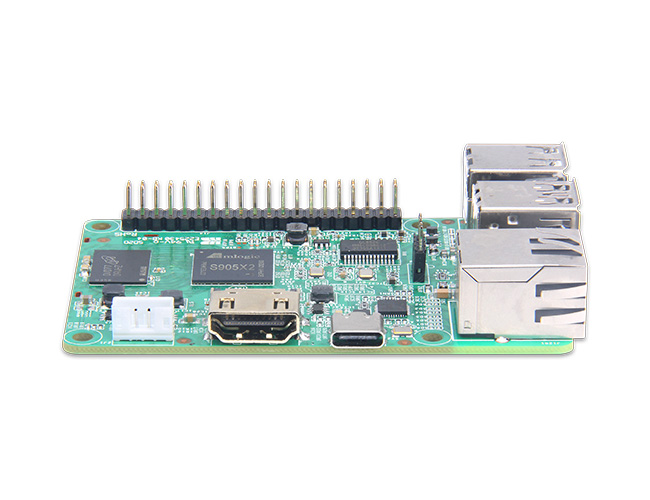 Key Features and Specifications of the XPI-S905X2/X3/X4 SBC include:
CPU: Amlogic S905X2 (4x Cortex-A53), or S905X3/S905X4 (4x Cortex-A55)
GPU: Mali-G31 @ up to 650MHz
2GB RAM (1GB optional)
8GB eMMC (16GB or 32GB optional)
MicroSD slot for up to 64GB
1x Gigabit Ethernet port
Optional dual-band 802.11b/g with Bluetooth 4.0
HDMI 2.0 port
USB 3.0 host port
3x USB 2.0 host ports
Micro-USB port for power input
Serial debug connector
40-pin GPIO header (28x GPIO with support for UART, I2C, SPI, PWM GPIO, etc.)
Update key and optional cooling pad
5V power supply via micro-USB; optional adapter
Dimensions: 85 mm x 56 mm
OS: Android 9.0 but there's a possibility that it is compatible with Linux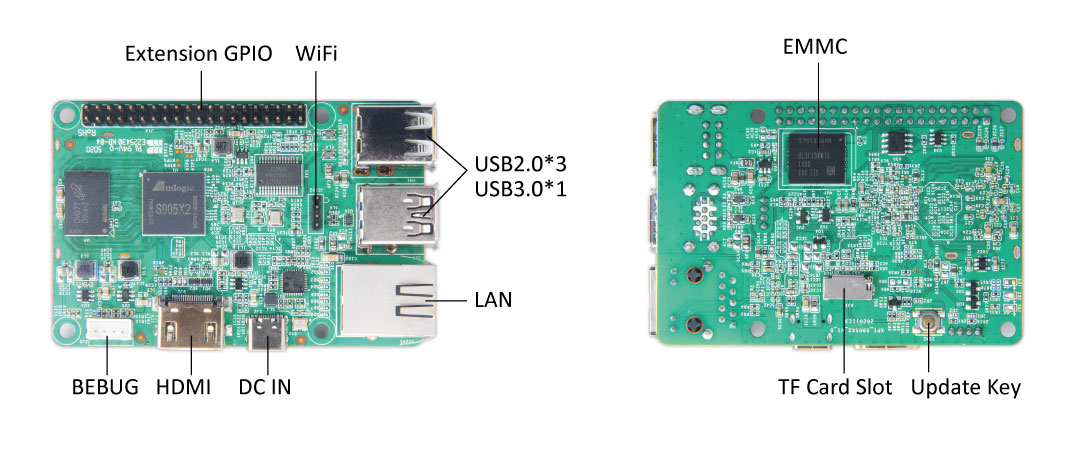 The XPI-S905X2/X3/X4 SBC also referred to as the 4K Single Board ARM PC is designed for a number of applications in fields like education, industrial control, etc.
Compared with other open-spec boards that are almost similarly configured, like the Banana Pi BPI-M2 Pro and the slightly more feature-rich Odroid-C4, the XPI-S905X2/X3/X4 appears to be less expensive but proprietary and without much in public documentation.
The XPI-S905X2 and XPI-S905X3 are currently available and are sold for $35 and $42 respectively, while the XPI-S905X4 seems not to be available yet. The board comes with an optional wireless module that is also available and sold for an additional $5.
Other useful details on the SBCs as well as where to purchase them may be found on the product page.
Join 97,426 other subscribers

Archives