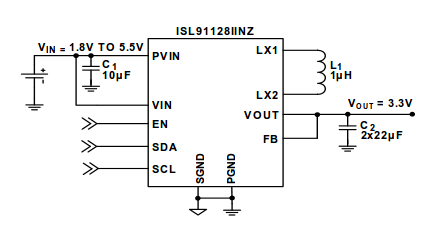 ISL91128 – A New Buck-Boost Regulator With I2C Interface From Intersil
If your application requires a changing supply voltage, then this new IC is ideal for you. Intersil announced the ISL91128, a new buck-boost regulator. The new regulator has an I2C interface to select a broad set of features including output voltage range and slew rate. This eliminates the need of feedback resistors and allows the reuse of the same design for multiple output voltage needs.
The input voltage range is from 1.8V to 5.5V, and the output voltage range is from 1.9V to 5.5V with output current up to 2.2A. ISL91128 has 2.5MHz switching frequency. It is fully protected for short-circuit, over-temperature and undervoltage, according to the datasheet.
ISL91128 is available in a small 2.15mm x 1.74mm WLCSP package.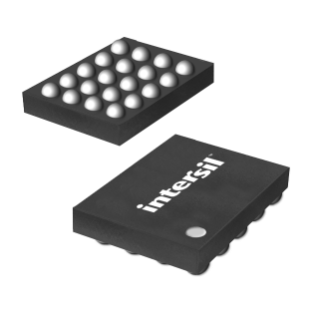 Intersil provides ISL91128IIN-EVZ, an evaluation board for ISL91128. ISL91128 is part of ISL911xx family of buck-boost/boost regulators.

[
Product Page
] [
Datasheet
]
Via: ElectronicsWeekly
Join 97,426 other subscribers

Archives