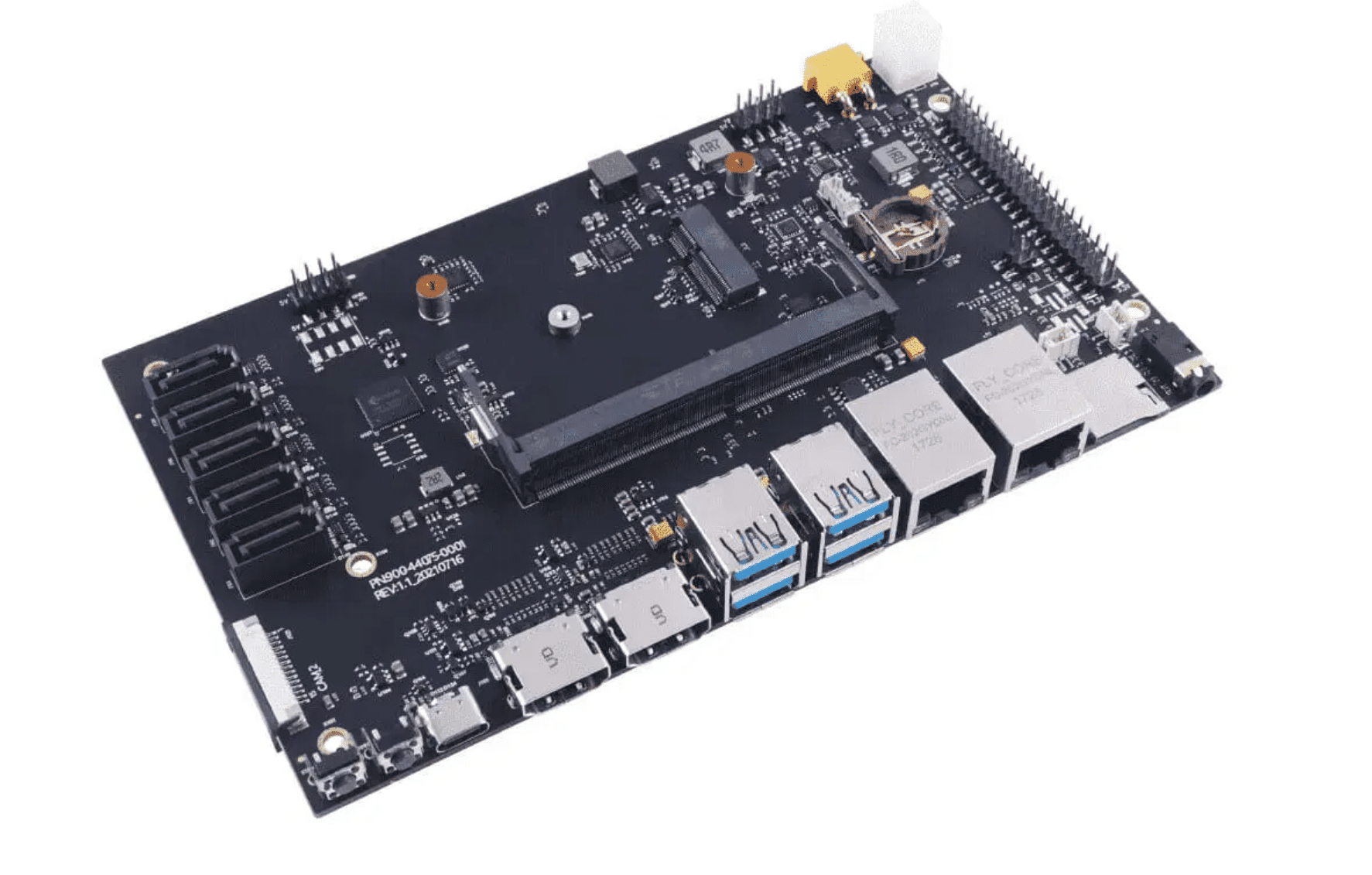 Leetop A205 – NVIDIA Jetson Nano/Xavier NX carrier board with Dual Gigabit Ethernet, 5 SATA, 6 CSI camera and Support for 4G
Leetop has introduced a high-performance, interface-rich NVIDIA Jetson Nano / Xavier NX compatible carrier board named Leetop A205. 
Leetop A205 comes with HDMI 2.0 output, GbE, microSD card, USB3.0, USB 2.0, M.2 key E Wifi / BT, M.2 key M, SATA, CSI camera, RS232, SD card, CAN, I2C, I2S, and fans, just to mention a few.
According to the company, the carrier board works only with an NVIDIA Jetson Nano or an NVIDIA Xavier NX module and is targeted at environments with strict requirements and complicated real-time vision computation.
"With the NVIDIA Jetson Nano/Xavier NX Module assembled, it could support NVIDIA JetPack, which includes a board support package (BSP), Linux OS, NVIDIA CUDA®, cuDNN, and TensorRT™ software libraries for deep learning, computer vision, GPU computing, multimedia processing, and much more."
The Leetop A205 board also supports 4G communication and is perfect for complicated AI graphical applications such as Automated Optical Inspection, In Video Action, Robot control, Drone, 3D modeling etc. There's a consideration for better heat dissipation as the board also comes with up to 3 fans interfaces.
Features and Specifications of the A205 Include:
SoMs: NVIDIA Jetson Nano and Jetson Xavier NX
5x SATA ports
1x MicroSD card slot
2x HDMI 2.0 up to 4Kp60
6x MIPI CSI camera connectors
3.5mm audio jack
2x microphone headers
2x speaker (1W) header
2x Gigabit Ethernet RJ45 port
Optional WiFi and Bluetooth via 4-pin USB header or M.2 Key E socket
4x USB 3.0 Type-A ports
1x USB 2.0 Type-C OTG port
M.2 Key E socket
1x SPI, 2x I2C , 2x GPIO, 1x UART, 1x CAN
I/O voltage: 3.3V
2x fan headers (12V/5V)
1x 5V PWM fan header
System control
Power control
LED
RTC with 3V coin-cell battery (not included)
Power supply: 13V to 19V DC input up to 8A via the 2-pin yellow connector
Dimensions: 170 mm x 100mm
Temperature Range: -25°C to +80°C
Application areas include:
Industrial automation
Robotics
Healthcare
Computer vision
Smart City, and,
Smart Office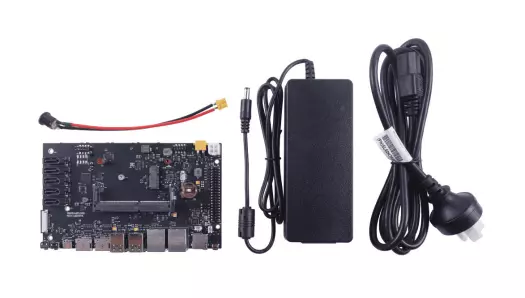 The company also introduced a Leetop A203 that is smaller than the A205 and about the size of the modules themselves. This A203 provides less functionality but can be used for space-constrained AI or IoT applications. It offers Gigabit Ethernet, HDMI output, USB 3.0/2.0 ports, a camera interface, and an M.2 slot for optional WiFi and Bluetooth connectivity. Board dimension is 87mm x 52mm x 26mm while weight is 57 grams.
Both boards are available for pre-order for $349 (A205) and $179 (A203). None of them however comes with a Jetson module, so you may need to place a separate order for it (this is also available for $129).
Shipping for the A205 is expected to commence by October 21 while the A203, by September 30 this year.