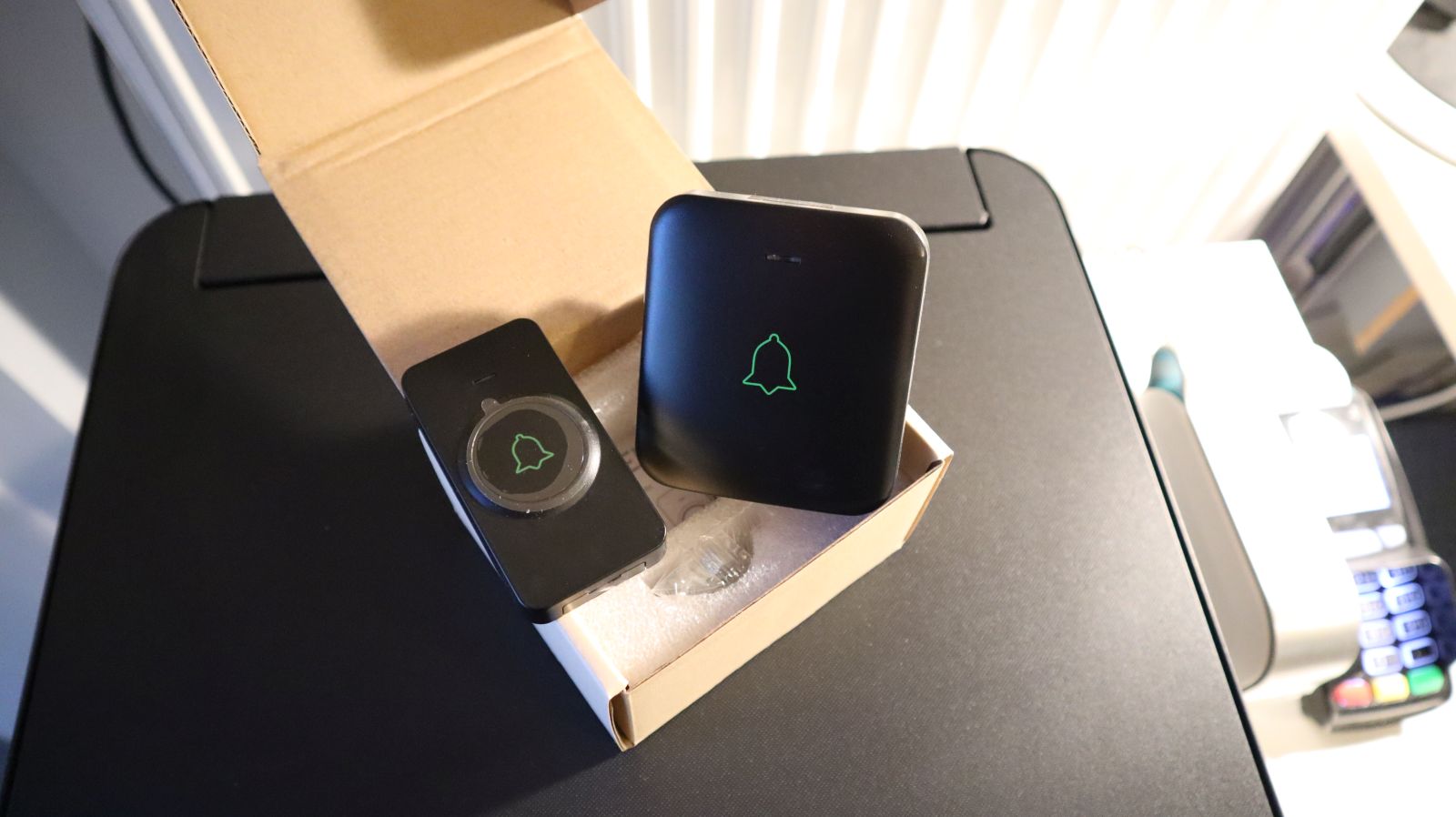 Meet the Modern Mini CB-11 Waterproof Doorbell from Avantek
Introduction
Going wireless has become a perfectly convenient way to do a lot of things these days including adding a doorbell wherever it may be needed around your homes, offices, and workspaces. There are currently a number of wireless mini doorbells out there in the market and for a non-technical person, identifying and making the right choice amongst them might actually be a bit hard. So, we thought it necessary to review one of the coolest we have ever come across, named the Mini CB-11 Waterproof Doorbell Chime.
Made by Avantek, a US-based engineering company specializing in making advanced solutions for the home and business, the Mini CB-11 Waterproof Doorbell is a high-quality compact-sized digital doorbell system designed for full home coverage, with an extensive working distance that ensures you never miss any important guests or urgent deliveries, even if you are a few rooms away or on another floor.
Built with convenience in mind, the mini wireless doorbell comes in a wireless easy mounting design that ensures your interior decorations are not affected. The receiver is made compact enough so that it won't block off any neighboring power sockets.
One of the best features of the Avantek digital doorbell is its innovative memory function. There are actually up to 52 tune melodies that you can choose from depending on your taste and preference. You can use the "Previous" and "Next" buttons located by the side of the device to go back and forth when going through the list. These chimes are amplified through a built-in 28 mm speaker that delivers rich and crisp sound, along with up to 5 adjustable volume levels with a maximum of 115 dB. Once the melody and volume are set, the device's memory stores it and is able to recall it when required. So you don't have to worry about setting the device all over again each time you put it on, even after a power outage. The memory will automatically take you to the last settings on the device. This makes it not only very convenient to use but also very friendly to operate.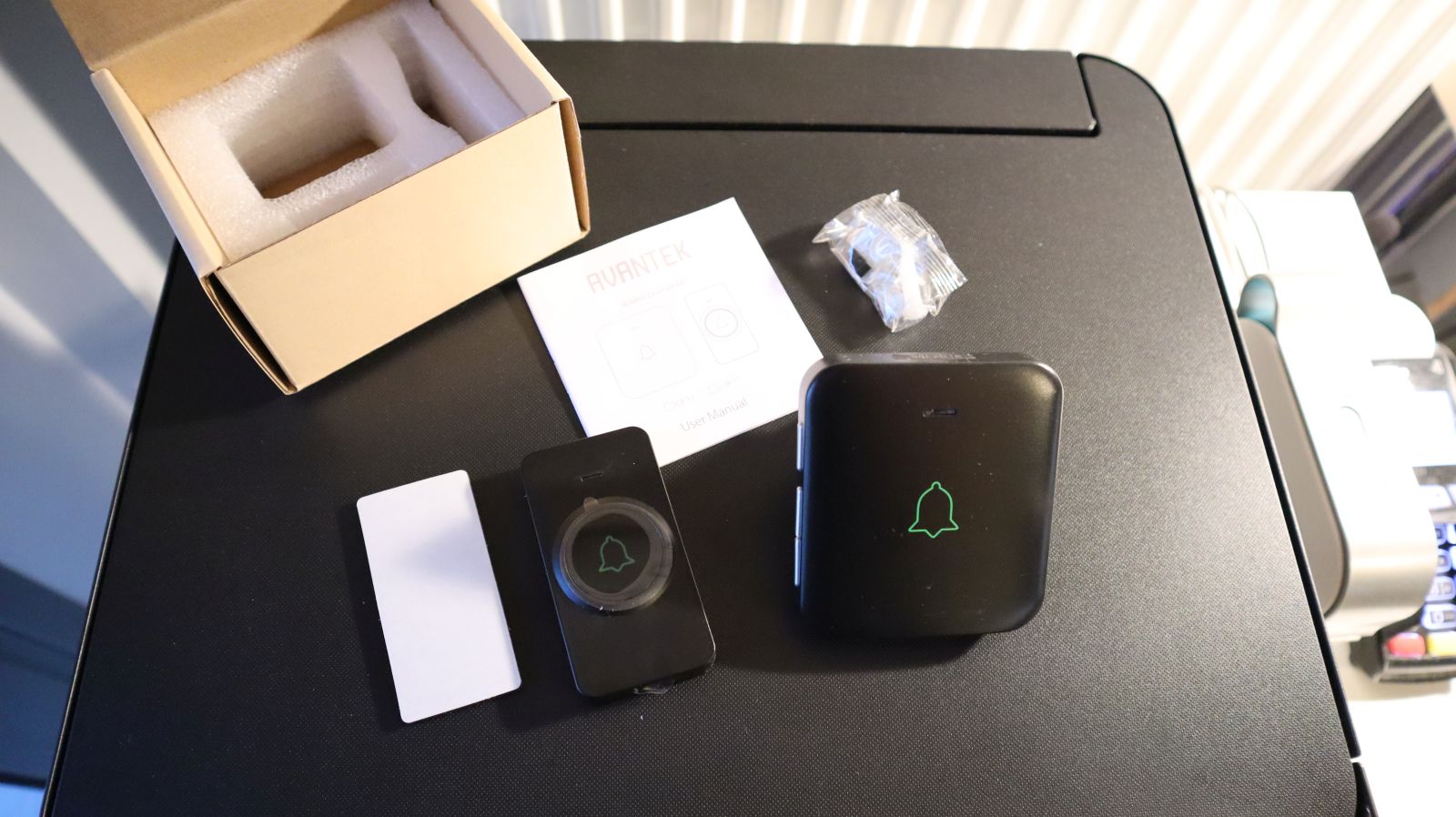 The doorbell is also environmentally-friendly, having an IP55 dust-proof and water-resistant transmitter that is strong enough to work well in almost all outdoor environments. The transmitter will even work in the harshest weather conditions given its very wide -16°C to 60°C operating temperature range.
Working Range
The doorbell also boasts a 300m/1000ft ultra-long wireless working range and strong signal penetration that makes it almost impossible not to reach you wherever you are in your house. This range, however, depends on your operating environment as we are learned that metals affect the signal and shortens the transmission range, so you might want to keep it away from metals. The doorbell can be used in homes, factories, offices, classrooms, apartment blocks, villas, and large areas.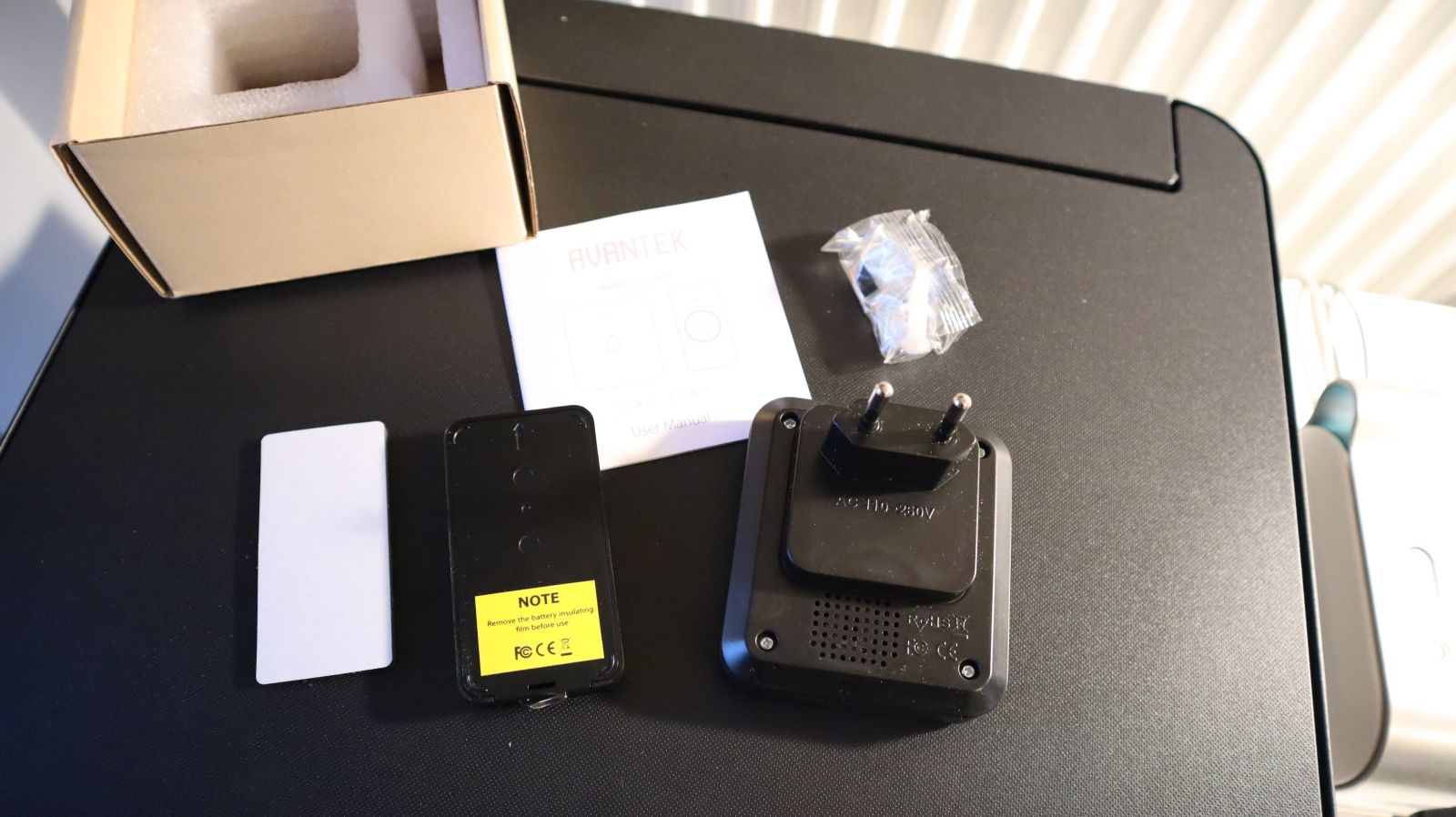 Highlights of the Avantek Mini Wireless DoorBell
Mini yet mighty with great performance features
Extreme low power consumption
Super long three-year battery life
Built-in 28 mm stereo speaker that delivers rich and crisp sound
Up to 52 external melodies; you can easily choose between the previous and next.
Offers a massive 300m distance range depending on the environment
A durable and water-resistant transmitter that makes it ideal for various outdoor environments
Convenient to use; it has a memory that remembers your previous melody and volume level.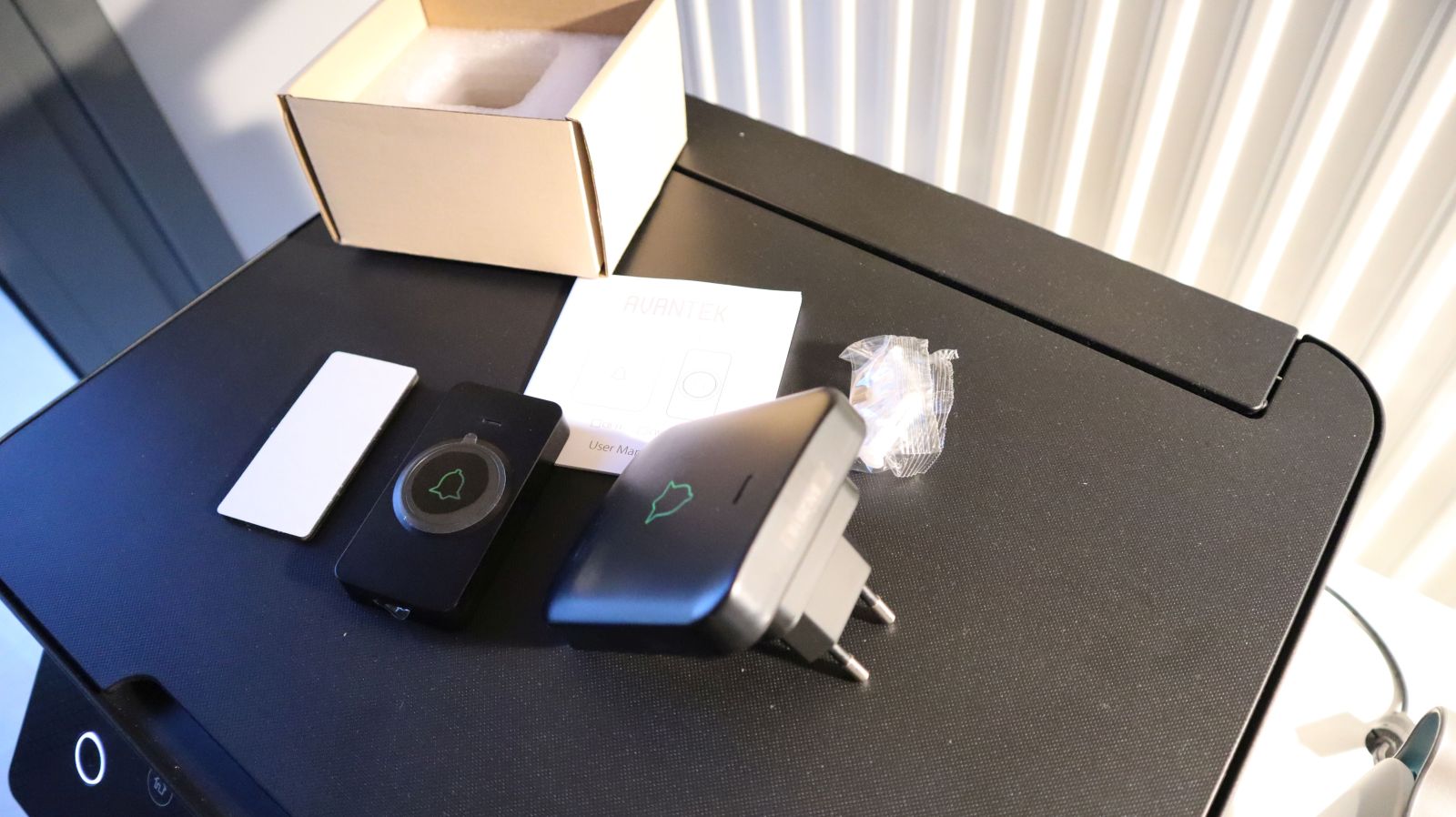 Specifications:
Best Suited for Doorbell
WiFi Wireless connectivity
52 Melodies
Square-shaped Button
3V Voltage
Type: Digital, Door Chime
Color: Black
Material: ABS
Design: Self-Adhesive or screw-in
Sound level: 115dB
Operating Distance Range: 1000 ft
Thickness: 1.5 cm (0.6 inches)
Batteries: CR2032 Lithium
Switch style: Remote
Bulb Type: LED
Power Source: Yes
Average Battery Life: 3 years
Dimensions: 7.4cm x 8cm (2.8 in x 3.1 in)
Operating Temperature Range: -16°C to 60C
Weight: 136 grams
Warranty: 3 years
Certification and Compliance: FCC, CE, and RoHS
The maximum ring volume of the doorbell is 115dB which will obviously sound loud enough in your eyes even if you are at a party, while the lowest is 0 dB which can not even wake a sleeping baby.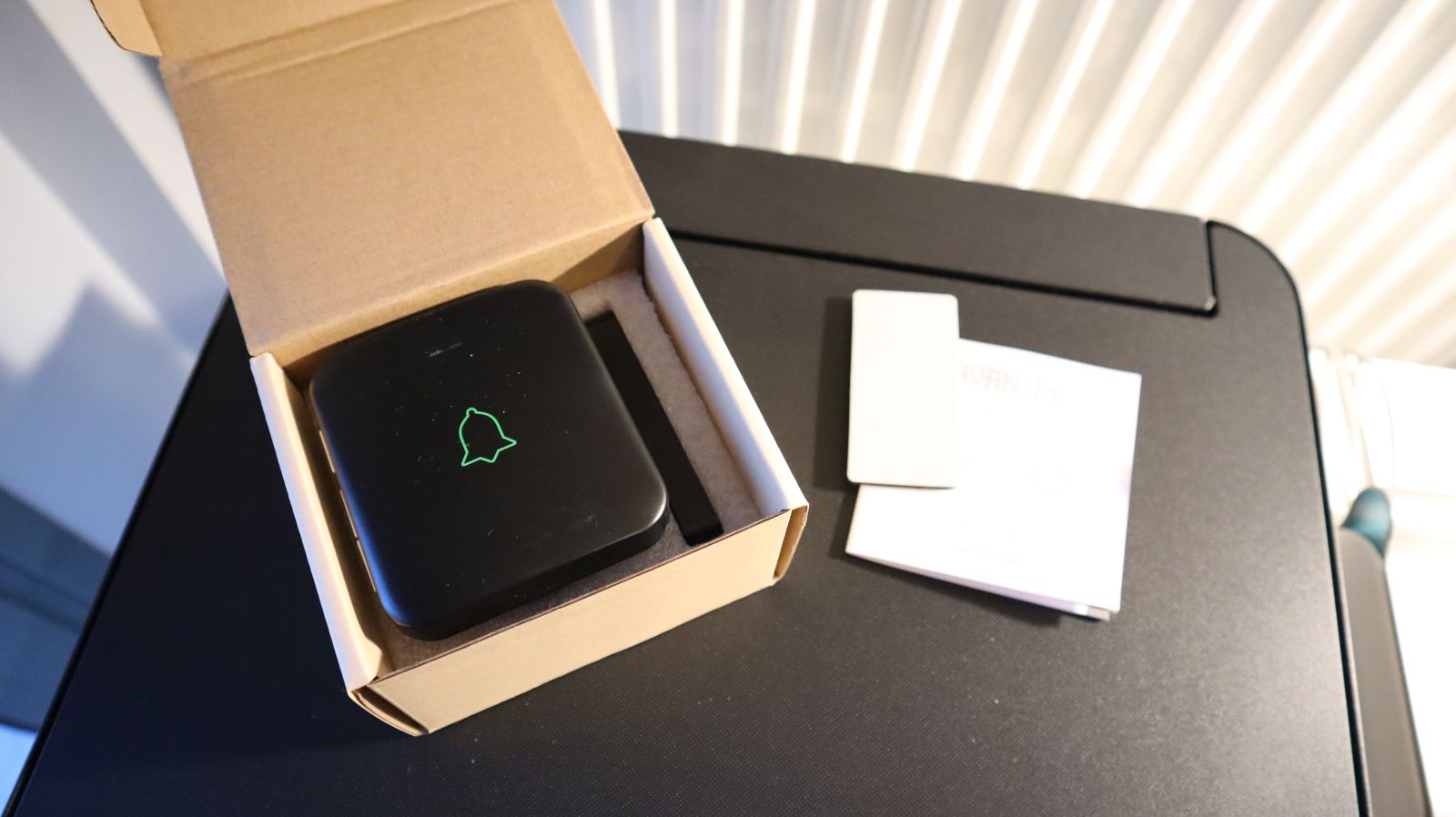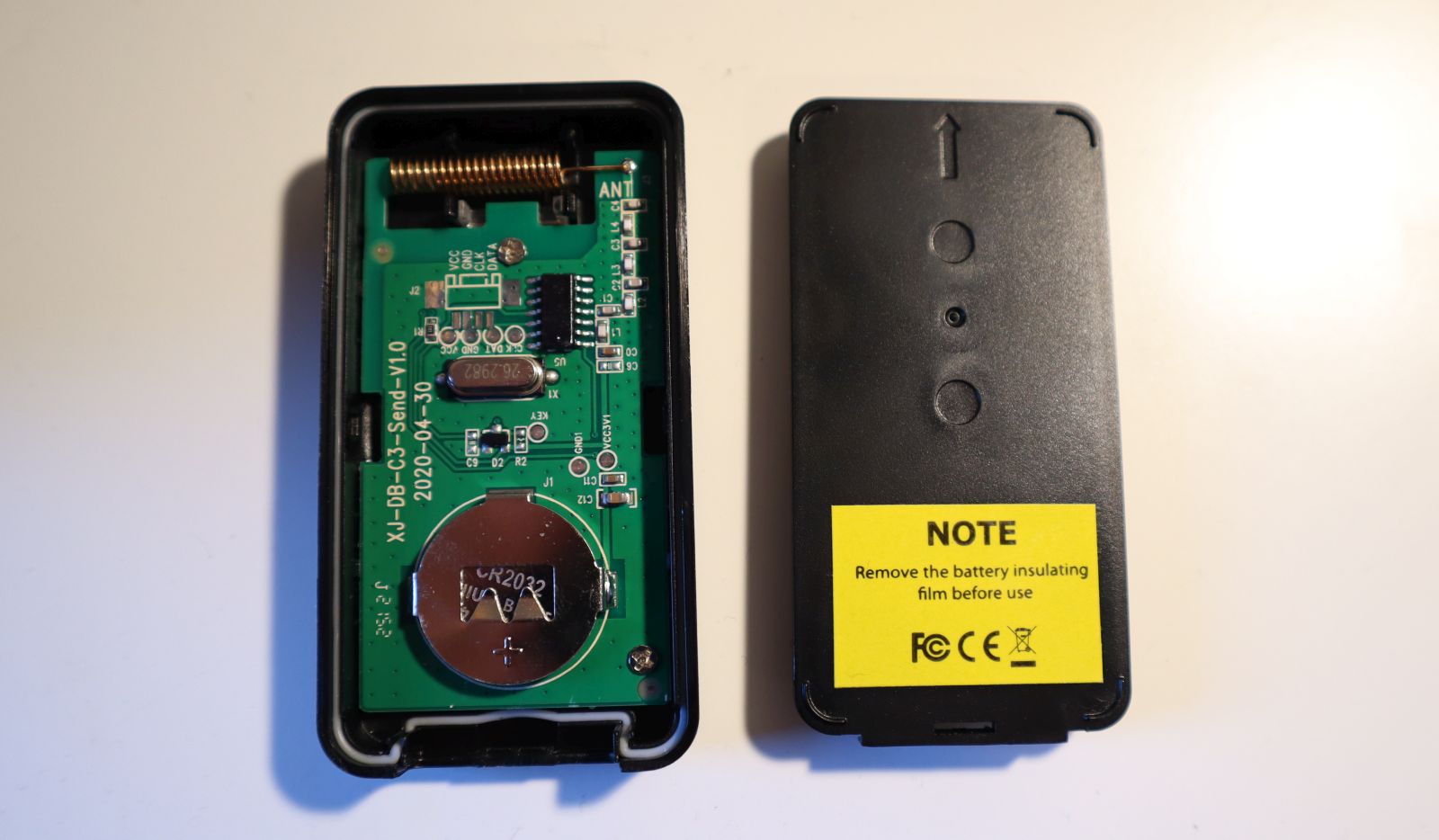 Video
What's More? You don't have to go through the stress of regular battery purchase and replacement since the wireless doorbell system has a built-in 230mAh CR2032 lithium battery that can comfortably power the device for an estimated lifespan of 3 years.
The mini doorbell package comes along with the accessories that you need for setting it up, such as anchors, a screwdriver, a piece of double-sided adhesive tape, a plug-in receiver, screws, and a transmitter. The device is easy to set up; all you need to do is to just plug the mini receiver into a socket and fix the transmitter on a wall. A user manual guide is also included in the package to simplify things.
Interested in getting the mini doorbell which sells for $19.99? Well, you are in luck as our readers get a whopping 15% off purchases using the code ATDBCB15

Join 97,426 other subscribers

Archives