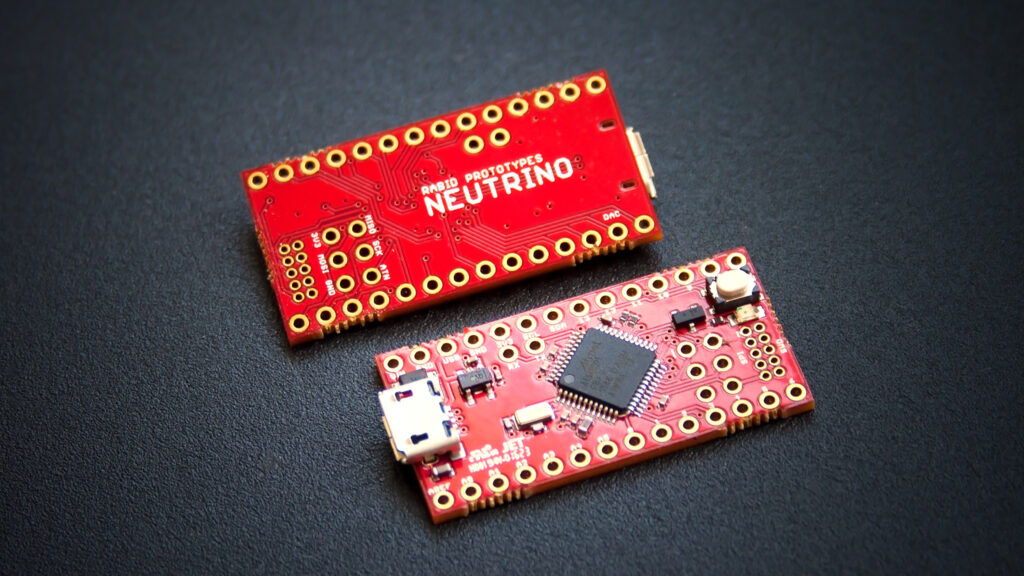 Neutrino 3.0: The 32-bit Arduino Zero compatible!
The Neutrino 3.0 is an inexpensive, open source, miniaturized version of the Arduino Zero! Featuring a 32-bit ARM processor running at 48MHz, and boasting 32K of ram, the Neutrino is far more capable than your typical Arduino. And because it has the same processor and pinout, all libraries written for the Zero will work on the Neutrino without any modification!
Technical Specs
Microcontroller: Atmel ATSAMD21G18 ARM Cortex M0+
Clock speed: 48 MHz
Operating voltage: 3.3V
I/O pin limits: 3.3V, 7 mA
Digital I/O pins: 14, with 12 PWM
Analog input pins: 6, 12-bit ADC channels
Analog output pins: 1, 10-bit DAC
Flash memory: 256 KB
SRAM: 32 KB
Voltage regulator: 3.7-5.5V input / 3.3V, 300mA output
Dimensions: 1.4 x 0.7″ (36mm x 18mm)
The project is live on kickstarter and has 14 days to go.
Join 97,426 other subscribers

Archives