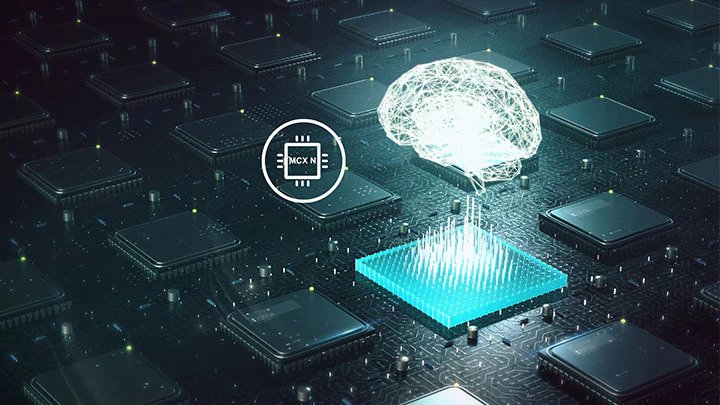 NXP Semiconductor upgrades its microcontroller series with MCX N for secure intelligence at the edge
Earlier this month, NXP Semiconductors announced the launch of its new specialized MCX N microcontrollers, which includes a specialized, NXP-designed NPU for high performance and low power intelligence at the edge. As they call it, NXP MCX N94x and MCX N54x are new to their N series microcontroller portfolio.
They are designed with a design methodology for secure and intelligent AI inference at the edge. The NXP Semiconductors' MCX N features the first instantiation of the company's neural processing unit and an integrated EdgeLock secure subsystem.
The company aims to convert edge data into intelligent insights for developers to further increase operational efficiency. They are designed so that with increased compute power, they consume less power to maintain an energy-efficient design. The hardware is equipped with a broad set of analog and digital peripherals.
"Developers are increasingly looking to push the boundaries of what's possible at the edge as they create new devices that can better anticipate and automate in smart homes, smart factories, and smart cities."
NXP Semiconductors' MCX N series features a dual-core processor with a pair of full-featured Arm Cortex-M33 core and a streamlined Arm Cortex-M33 for managing control functions. This enables the developer to run applications in parallel while reducing power consumption by manually controlling individual cores.
The new additions are based on a dual-core high-performance Arm Cortex-M33 running up to a clock frequency of 150MHz, featuring 2MB of flash storage with optional full ECC RAM. It has a digital signal co-processor for audio and video processing and integrated NPU. The company claims the NPU delivers up to 30x faster machine learning throughput than a traditional CPU core alone.
"This requires advanced MCUs that are more efficient, simplify edge intelligence and do all of that securely. As we look to the future of MCUs, the MCX N series delivers the balance between power and performance for tomorrow's IoT and industrial applications."
In addition to all these AI capabilities, NXP Semiconductors' eIQ machine learning software development environment provides an easy-to-use tool for training machine learning models using the integrated NPU. On the software side, the MCX N devices are supported by the MCUXpresso suite of software and tools to optimize, ease, and help accelerate embedded system development.
For more information, head to the official press release. The MCX N series is expected to begin sampling in Q1 2023.
Join 97,426 other subscribers

Archives