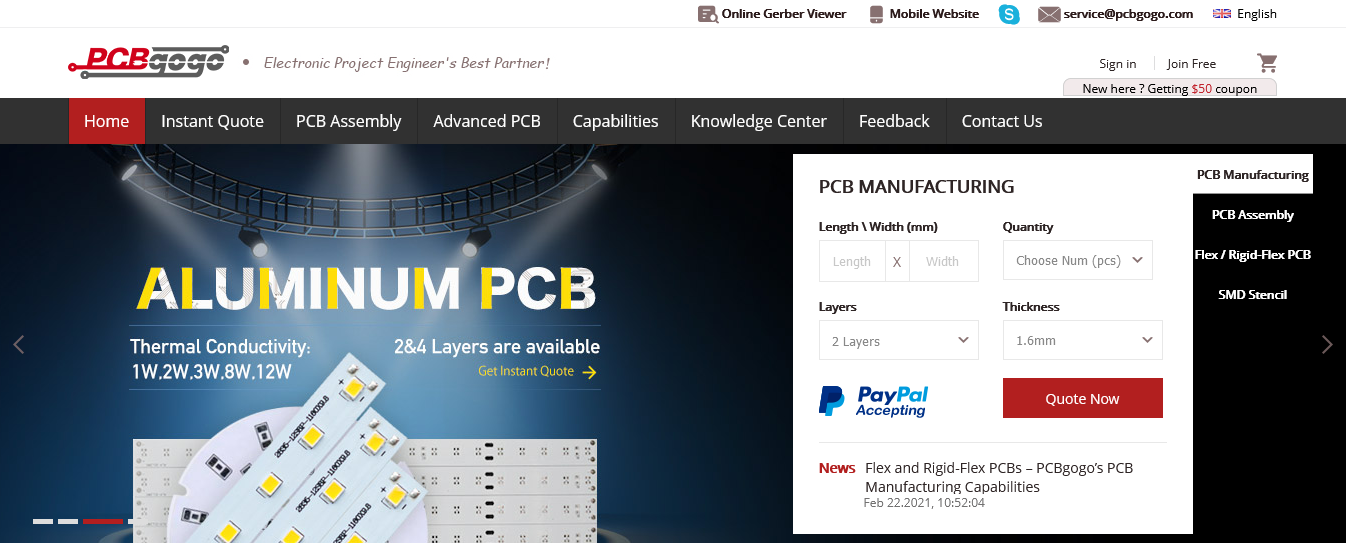 PCBgogo: Manufacture Your PCBs Fast and with Ease
For hobbyists and professionals, getting a reliable company to build your PCB is very important. One of these companies for building your PCB is PCBgogo. PCBgogo is one of the largest and most popular PCB manufacturers. Located in Shenzhen, China, the facility is built in over 2400 sqm of land, and they specialize in manufacturing high-quality PCB's (Printed Circuit Boards) for very low prices. They fabricate your boards according to your designs and needs. PCBgogo offers various product categories. These categories include data: communication, optical networking, medical treatment, industrial control, aerospace/military, etc.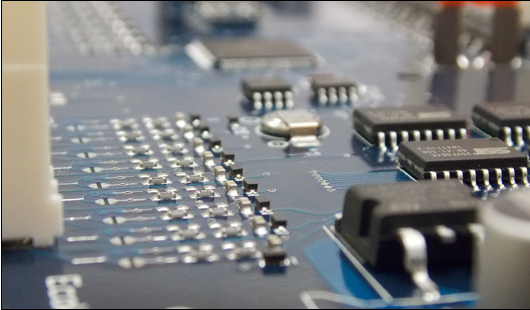 PCBgogo offers Surface Mount Technology (SMT) assembly capabilities. SMT is a way to mount the components or parts onto the boards. So instead of using through-hole assembly to install components, SMT has replaced the former assembly method with welding technology. Due to the better outcome and higher efficiency, SMT has become the primary approach used in the process of PCB assembly.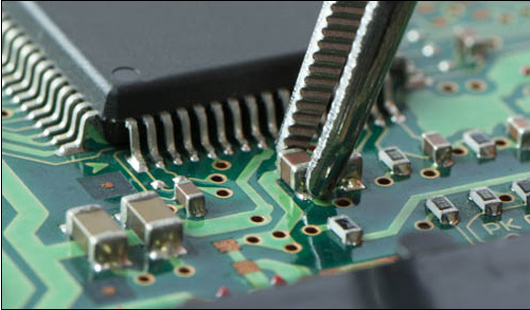 Why should you go for PCBgogo's SMT?
When you use SMT technology to assemble components onto a board directly, it helps to reduce the entire size and the weight of the PCBs. This method enables PCBgogo to place more components in a small space, thereby achieving compact designs and better performance.
PCBgogo's entire SMT assembly process is almost automated with precise machines. This makes it minimizes the errors that may be caused by manual involvement. This automated process of SMT technology ensures the reliability and consistency of the PCBs.
Because of its automated SMT assemble capabilities, manual involvement during SMT processes is reduced, which significantly improves production efficiency and lowers labor costs in the long-run. Also, there are fewer materials used than through-hole assemble, making costs to be decreased.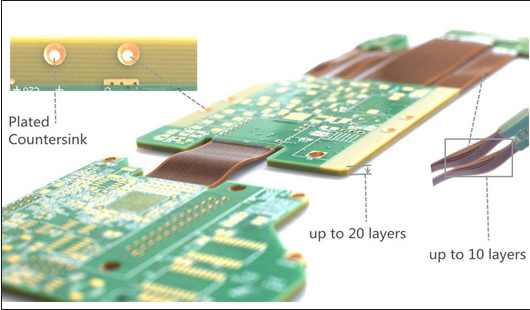 Rigid-flex printed circuit board
One PCB available for fabrication by PCBgogo is the rigid-flex printed circuit board. What are rigid-flex printed circuit boards? They are the composite boards of rigid boards and flexible boards. When you examine most rigid-flex circuits, you realize that they are multi-layered, so a rigid-flex PCB can house one or several flex boards and rigid boards, which are then connected through internally/externally plated-through holes. They eliminate problems associated with traditional hardboard technologies. PCBgogo sticks to a strict quality control system to ensure the rigid-flex boards manufactured and assembled correctly with high-quality standards.
Rigid-flex PCBs have a thin profile and feature variable shapes. This makes it suitable for ultra-thin and ultra-light packages. can solve many problems in traditional hardboard technologies. Rigid-flex PCBs make it easier to install more components in a smaller space because they can change the shapes according to specific outlines. This helps reduce the size and weight of the final products and overall system costs. Also, the compact profile of rigid-flex PCB makes it the ideal choice for fine line and high-density circuits in HDI technologies.
Rigid-flex PCBs also offer freedom in packaging geometry. This makes is it suitable for applications in various industries like aerospace, military, medical equipment, and consumer electrics. The rigid-flex PCBs can be customized to any size or shape to fit the housing designs and 3D designs, enabling designers to meet different requirements in specific applications.
Rigid-flex PCBs also offer better mechanical stability due to the stability of rigid boards and the flexibility of flexible boards. This forms a stable structure for the entire package while retaining the reliability of the electrical connection and flexibility needed for installation in small spaces.
Rigid-flex PCBs perform greatly under harsh environments. They have high-shock and high-vibration resistance so that they can work well in high-stress environments. They also feature fewer cables and connectors, thereby reducing safety risks and maintenance in future use.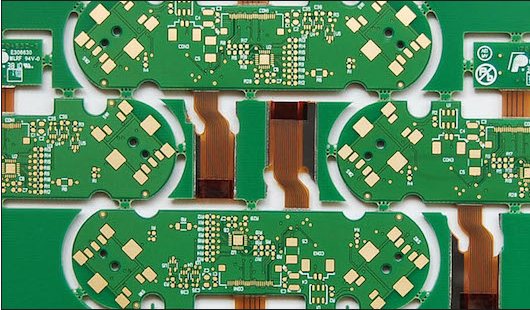 One reason for you to consider PCBgogo's rigid-flex PCBs is that they require fewer interconnectors and related components/parts. It helps to simplify the assembly operations, making the rigid-flex PCBs easier to be assembled and tested. Rigid-flex PCBs are suitable for PCB Prototypes.
Ordering Process
Let's examine the process for ordering your PCB. When you open their website, you see how very easy it is to navigate the site. This makes it very simple to place your order in a step-by-step manner. You have to follow the following process to place an order.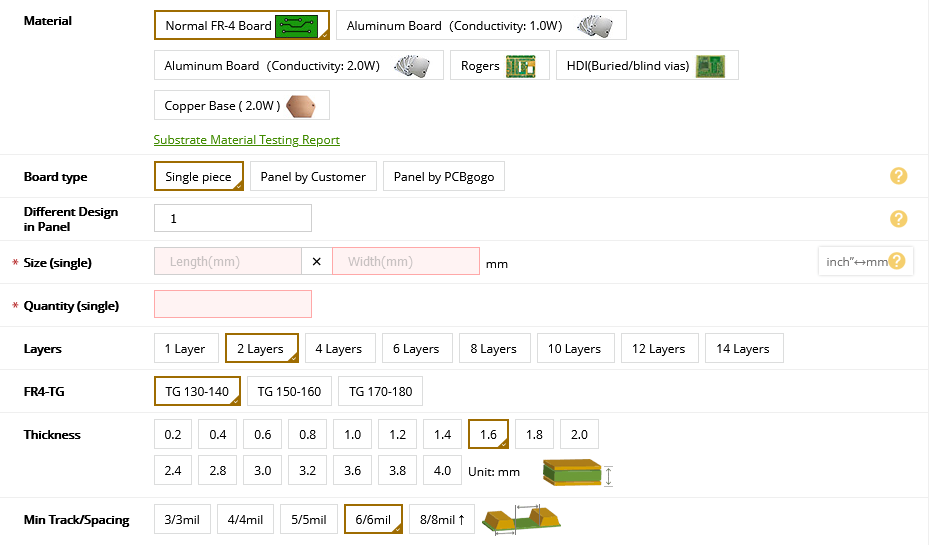 You will find a section where you are required to fill in an "Online Quote", and give basic information about the type of PCB you require i.e.
The Material type
The number of boards ( You can order a minimum of 5 boards )
Layers, dimensions (length and width),
Spacing, thickness, Finished Copper, and drill type.
… much more
At the right corner of the page, you will find a real-time change in Cost whenever you make some changes to the properties of your board like the Dimensions or Material. This feature helps you keep your PCB order under a suitable budget.
When you are through with the first step, you are required to upload a "Gerber file/Eagle File". A Gerber file is an open 2D binary vector image file format that includes all the data needed for the manufacture of PCB's (copper layers, solder mask, legend etc.). This file is used by CAD (Computer-Aided Design) or EDA (Electronic Design Automation) systems to enable the fabrication of the boards. Gerber files are easy to create. You can create them using the EAGLE CAM processor for example or any other processor for your favorite CAD tool.
When you are through with uploading the Gerber file, you review your order before sending it to the manufacturers to make sure that all the information you have entered is correct and you have not missed any details. Their engineers will contact you if they find any issue with your order before confirmation.

When it comes to payment, You are only charged for what you have ordered. You can make payments through PayPal, or through other bank transfers of your choice i.e. Aliexpress pay, Western union etc.) You have to carefully fill in your shipping address and choose the shipping method of your choice.
After payment, the fabrication process starts. Be rest assured that PCBgogo has qualified engineers working for the manufacturing of your product. The whole fabrication process is under surveillance to ensure the best quality. You can monitor the progress of your product online on the PCBgogo website. PCBgogo also offers 24 hours online customer service to answer all your queries regarding your order.

After your PCB has been manufactured, they are packaged for shipping within 24hours after fabrication. The order is packed in a vacuum bubble bag, and it is placed in a special carton bag. You can choose from the various shipping methods available. There's DHL, HK Post, FedEx, EMS, and UPS, etc. Once you receive your order, confirm and send your feedback to the website.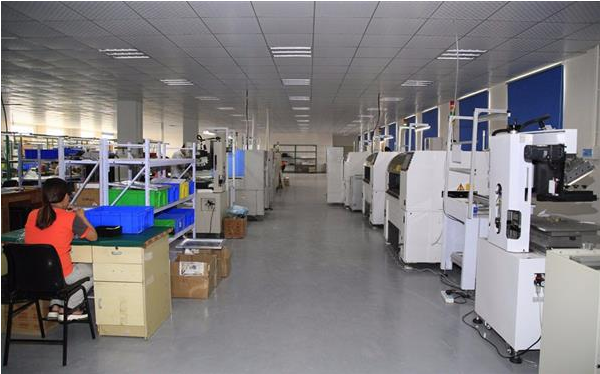 PCBgogo offers a robust set of PCB available for fabrication. You can visit their knowledge center to find out the various PCBs available, and how to order for your PCBs. PCBgogo guarantees you the quality of service and upholds customer's preferences and satisfaction above everything else. PCBgogo is RoHS and ISO certified, and with more than 3 factories and over 100 R&D members, they guarantee swift service and on-time delivery. They are one of the best professional PCB manufacturers in China.
Join 97,426 other subscribers

Archives