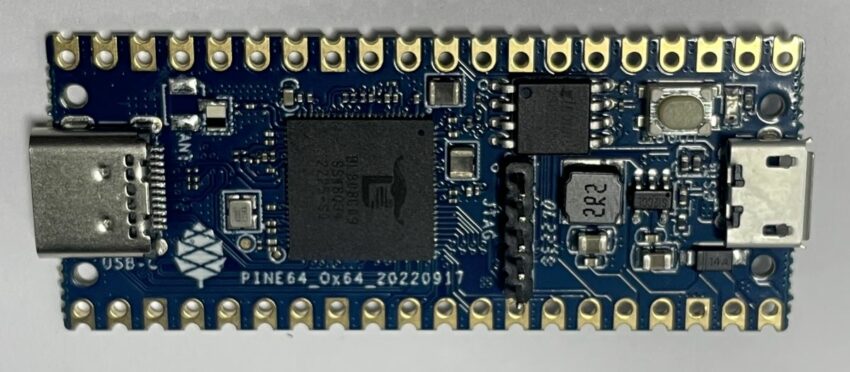 Pine64 announces Ox64, a dual-core single-board computer powered by the Bouffalo Lab BL808
Pine64 has announced an all-new RISC-V-based single-board computer, Ox64. The single-board computer is powered by the Bouffalo Lab BL808 system-on-chip and is manufactured with a breadboard-friendly form factor. At the heart of the board is a system-on-chip that makes use of an uncommon design, with one 64-bit and one 32-bit RISC-V processor core.
Inside the Ox64 single-board computer, the Bouffalo Lab BL808 system-on-chip integrates a 64-bit RISC-V CPU and a 32-bit CPU. The 64-bit processor comes from Alibaba's T-Head C906 64-bit RISC-V core, and the first core has a maximum clock speed of 480MHz. Meanwhile, the second core is a T-Head E907 32-bit RISC-V core operating at 320MHz. The two are separate yet linked by sharing the board's integrated 64MB PSRAM.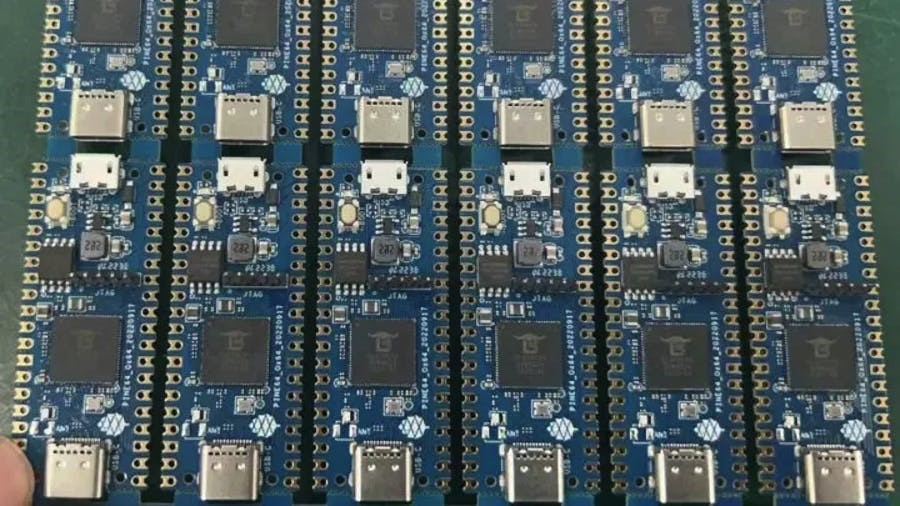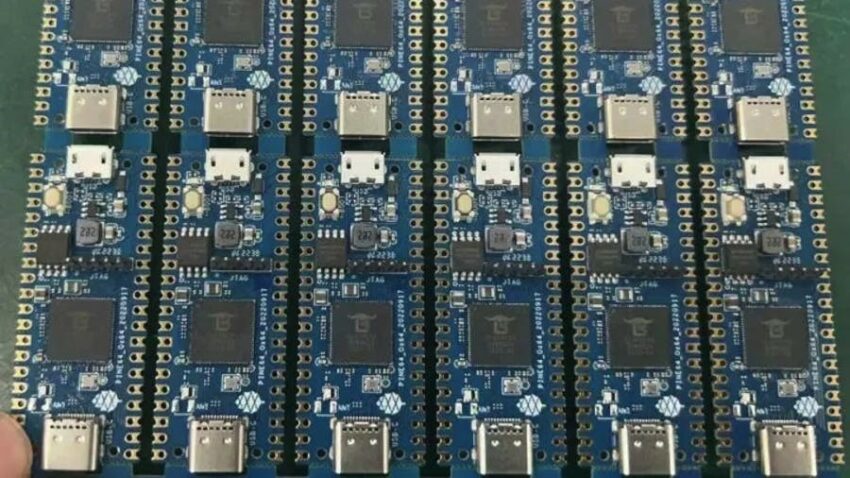 For expansion, the board has 26 GPIO pins including SPI, I2C, and UART functionality. It has a built-in MJPEG and h.264 encoder that can handle resolutions of up to 1920 x 1080 at 30 frames per second. Furthermore, it provides a possible expansion of I2S and GMII.
The hardware platform also offers a 5-pin JTAG header for debugging and an OTG port for USB 2.0 that supports a dual-lane MIPI Camera Serial Interface (CSI) for an optional camera module which includes a microphone and speaker. All of this, along with many other peripherals, makes it easier to integrate the Ox64 SBC with sensors and other devices.
The Ox64 has an onboard XSPI NOR flash storage of up to 16MB or 128MB. In addition, it has a MicroSD slot, which supports SDHC and SDXC cards. The single-board computer also has a microcontroller with a RAM of 64MB and features Bouffalo's BLAI-100, an AI engine for video and audio detection.
The board is compatible with Bluetooth 5.2, IEEE802.11b/g/n Wi-Fi, and Zigbee as standard connectivity options. Pine64 has confirmed that the board features a 10/100 Ethernet socket for wired connections. The tiny board measuring 51 x 21 x 19 mm attributes a power supply of 5V/0.5A via the USB type-C port.
More information on the Ox64 single-board computer can be accessed from Pine64's wiki page.
Join 97,426 other subscribers

Archives