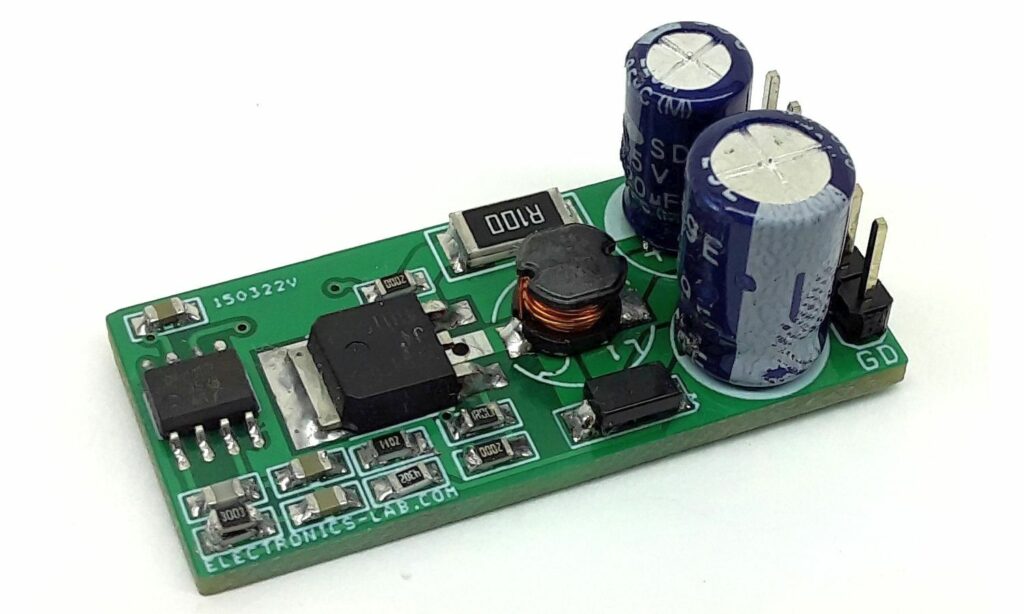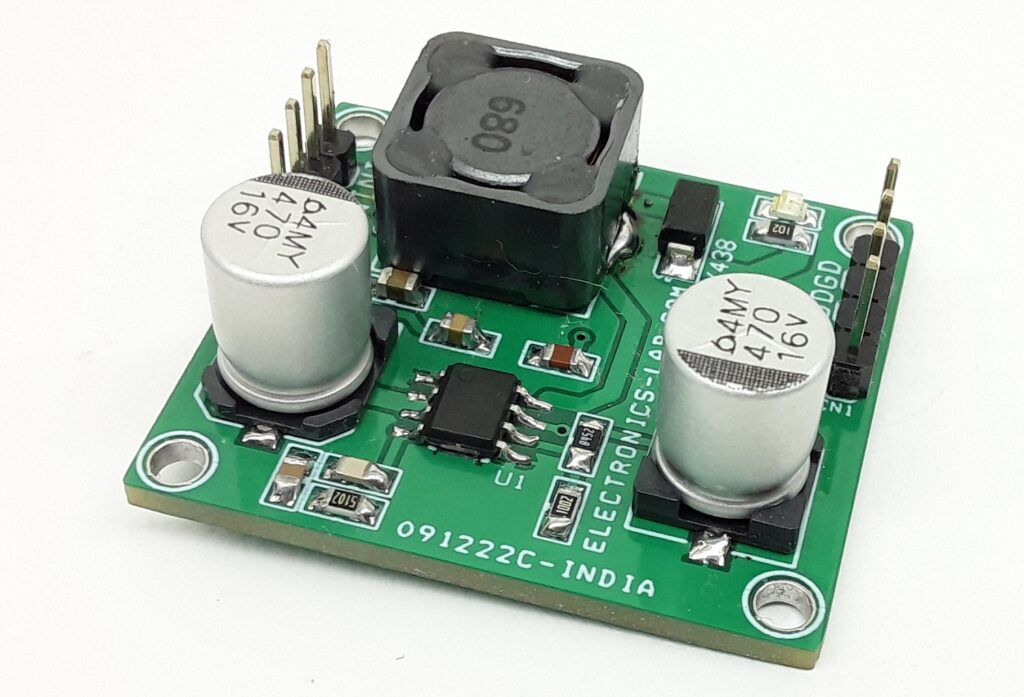 Step Up DC-DC Converter 12V Output – 5V Input
This high-performance, fixed frequency, current-mode PWM step-up DC/DC converter efficiently produces 12V from input voltages between 3.6V to 5.5V. The project is built using the PAM2423 chip, which includes an integrated power MOSFET that supports a peak current of up to 5.5A.  The...
Continue Reading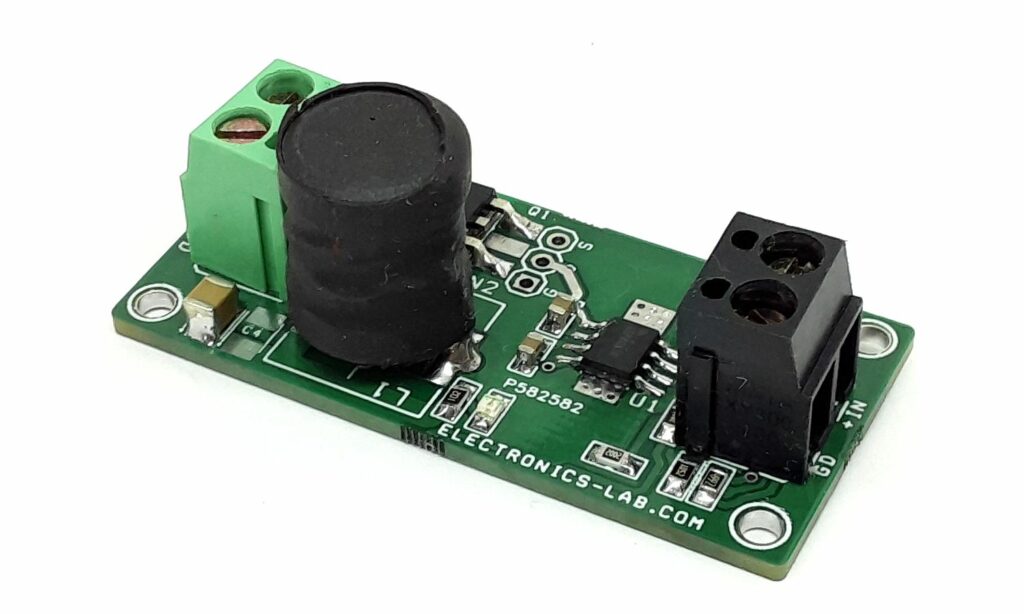 3.3V-5A Output DC-DC Converter with 10 to 24V Input
The project published here is a synchronous step-down DC/DC converter based on the RT7258 chip. The chip has integrated high-side internal power MOSFET and gate driver for a low-side external power MOSFET. The board delivers 3.3V DC - 5A output current from 10V to 24V input supply....
Continue Reading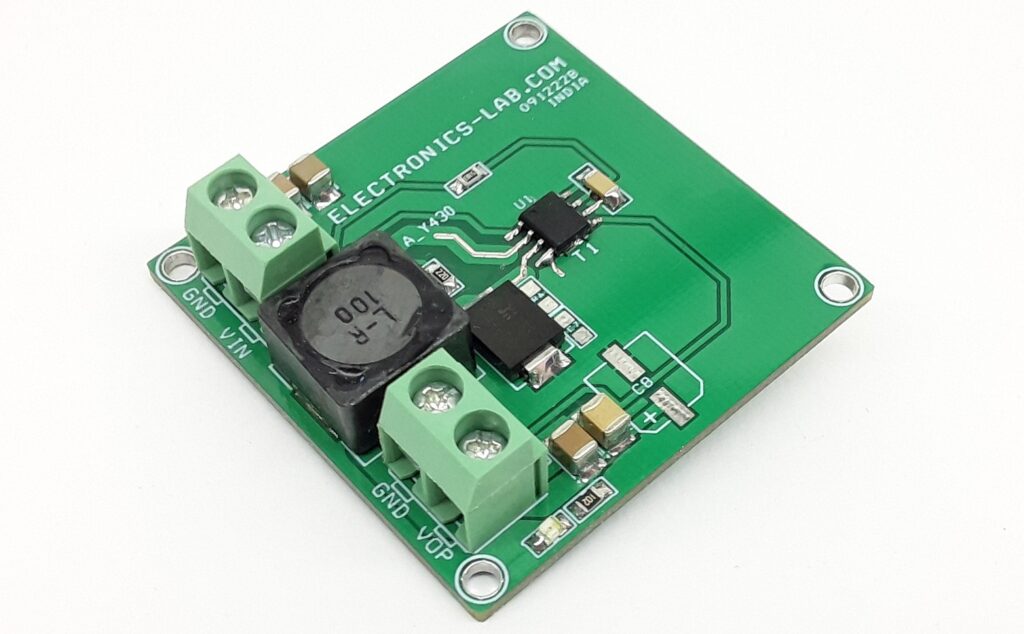 5V – 4A Buck Converter using NR110E
This powerful buck converter can efficiently produce 5 [email protected] with an input voltage between 7V to 31V. The project is built using the NR110E chip from Sanken Semiconductor. The IC integrates the power MOSFET. With current mode control, ultra-low ESR capacitors, such as ceramic...
Continue Reading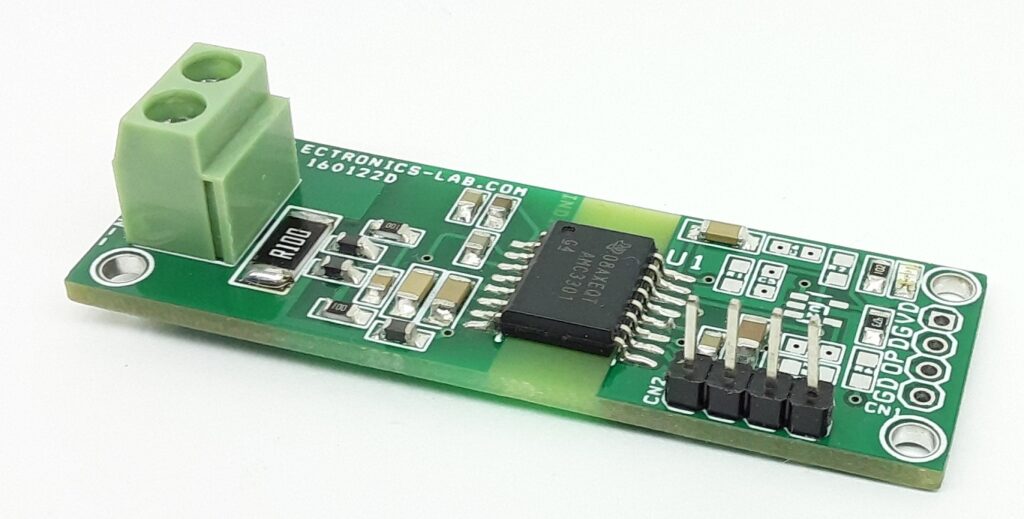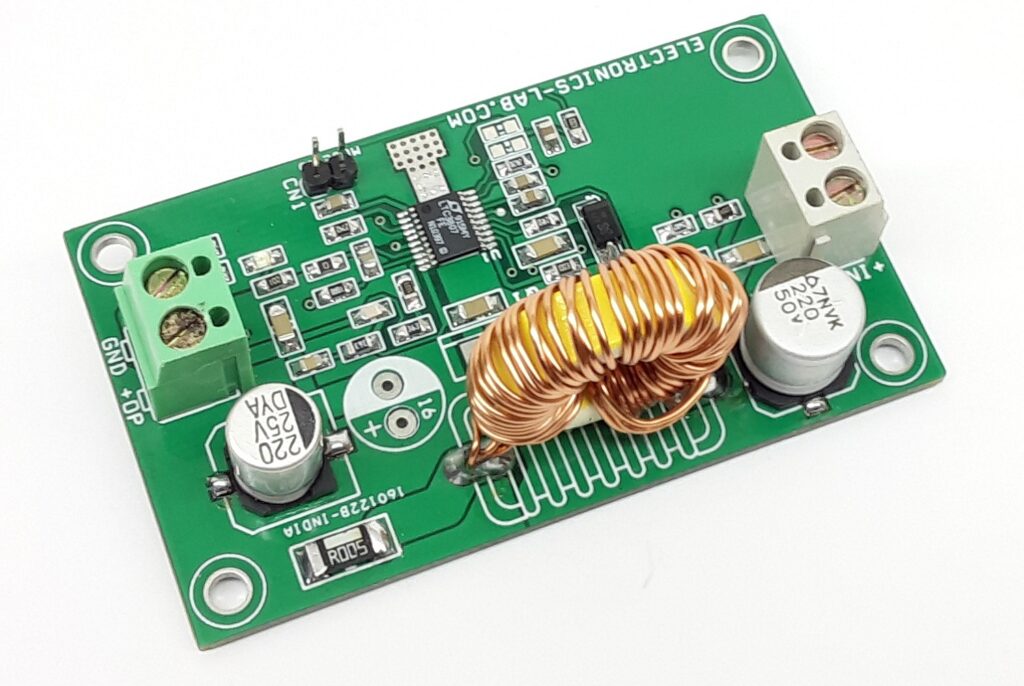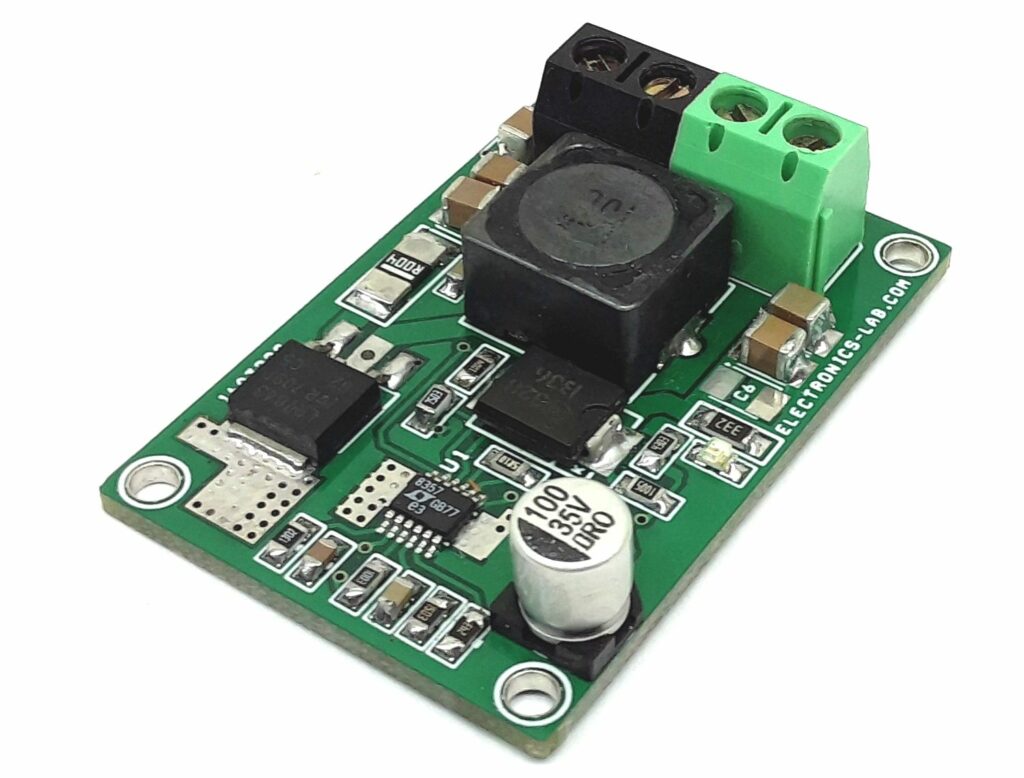 24V Boost Converter from 4.5V to 20V Input
The project presented here is a boost converter with 24V output from 4.5V to 20V DC Input. The project is built using an LT8357 chip and configured as a boost converter. Under voltage lockout, and soft-start are a few key features of the project. LED D1 indicates the output, and screw...
Continue Reading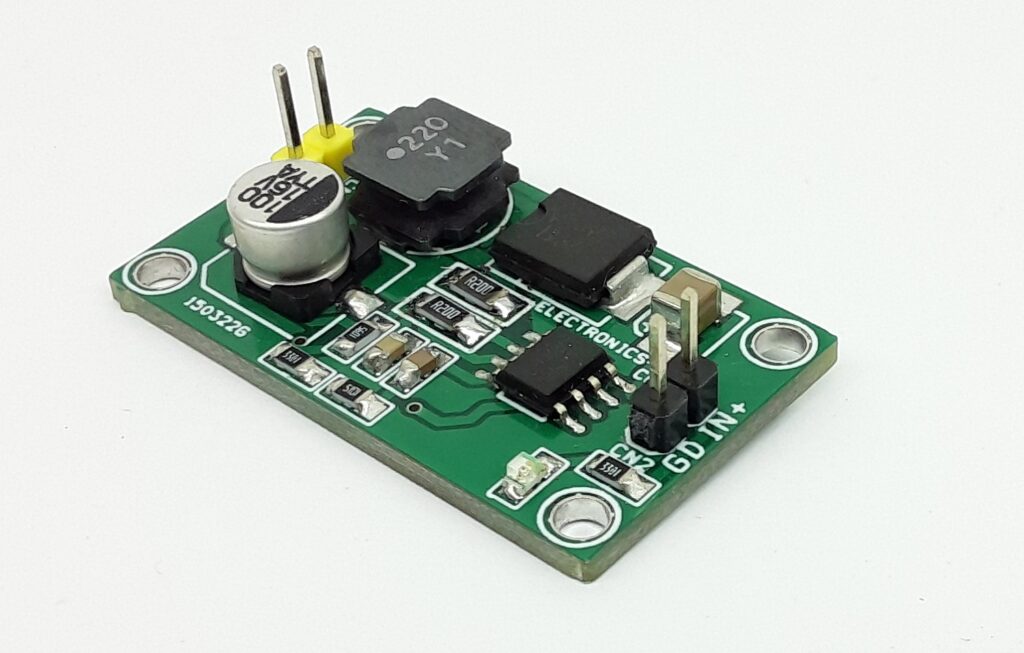 Stepdown DC-DC Converter with Current Limit
The step-down DC-DC Converter project presented here provides 3.3V @ 1A output from an input range of 8V to 36V DC. The adjustable current limit is an important feature of the project, which prevents the device from accidental output short circuits avoiding excessive load damage. The...
Continue Reading
Join 97,426 other subscribers

Archives