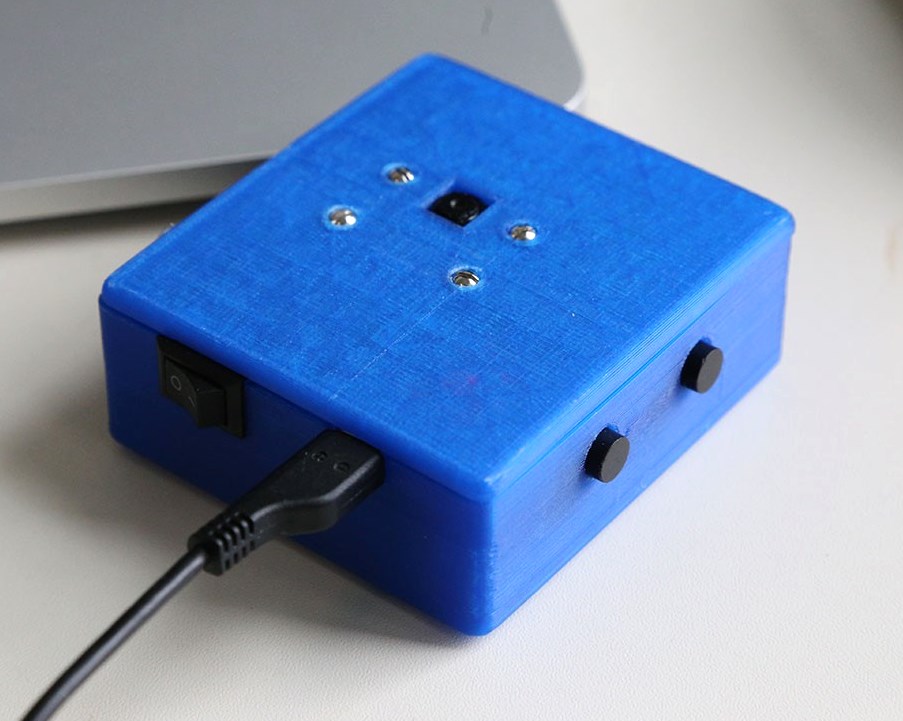 Raspberry Pi action camera
Action cameras are light and portable camcorders that are great for filming outdoor sports and activities. While there are varieties of commercial action cameras available in the market, makers and tinkerers prefer an alternative route of making their own version of any piece of hardware. Connor Yamada's Raspberry Pi based DIY action camera can shoot both video and still photos using a Pi camera board and also features integrated bluetooth and wifi modules for file transfers. A 3D-printed durable enclosure is used to house everything including a high-capacity (2000mA-hour) rechargeable battery that would give multi hours of recording the outdoor fun. The camera also includes a LiPO charger and voltage booster module for easy charging of the battery through a micro USB port.
In order to obtain the compact form factor of an action camera, all the peripherals must be fit as tightly as possible inside the enclosure. Connor tried to keep the size of the enclosure not to exceed that of the Raspberry Pi A+. Because the USB WiFi module can easily stuck out quite a bit when inserted in to the USB port, he managed to remove the USB jack with some side cutters and solder a ribbon cable to the exposed USB lines to connect the WiFi adapter directly to the board. He also hot glued the Bluetooth module on the top of the Raspberry Pi board and ran another ribbon cable to connect it to the serial port pins. Two pushbuttons with slightly longer pieces of cable provide basic control functions for the camera. Following video shows some test recordings of this action camera.