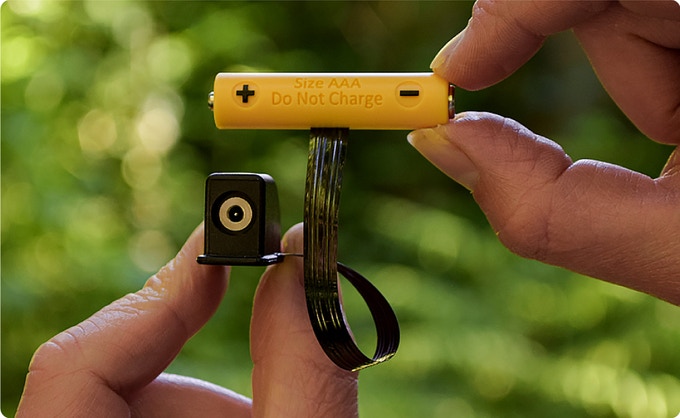 ReVolt: An eco-firendly design for replacing small batteries
The AA and AAA-sized batteries provide power to our everyday handheld devices like radio, remote control, gamepads, synths, etc. Most of these batteries used are non-rechargeable, and one has to dispose of them after their usage. According to a report, more than 80% of zinc-carbon cells end up in a landfill. The improper disposal of the batteries has adverse effects on the environment. Each battery contains hazardous, toxic, and corrosive materials like mercury, cadmium, lithium, and lead. When the outer covering of the batteries corrode, the prior-mentioned toxic heavy metals mixes with the soil and may also contaminate ground and surface water. If got burned, they also pollute the air.
Luke Brennan and his team developed a simple, effective way to replace the small batteries. They have launched the ReVolt Bridge Cable, a simple swap, you take out your device's batteries (either AAA, AA, C, or D) and instead put the bridge cable. Now you can power your device via USB, wall phone charger, solar cell, or from your laptops.
The team says about the device,
"At myVolts, we have 20 years' experience developing power solutions, leading the field in USB power. We've put in the hard hours of R&D, which has yielded a simple solution to a problem we all need to solve: Everyone hates buying, using, and disposing of batteries."
In the ReVolt bridge cable, one end of it is battery-shaped and goes into the battery-shaped cylinder. The other end has a power connector and they both are connected by a thin ribbon cable that allows you to easily close the door on the device's battery compartment.
Features of the bridge cable:
Adaptable: Use in 1000's of devices: toys, radios, small synths, handheld games consoles, etc.
Flexible: Use any USB port.
Mobility: Use your device with a USB power bank for total power freedom.
Global: ReVolt can be safely used anywhere in the world.
Multi-use: Take it out of a device, use it in another.
Non-destructive: Remove it, and your device can take standard batteries again, any time.
Economical: Buy once.
Durable: Use 100s of times.
Environmentally friendly: No consumables to dispose of.
Modular: Get add-ons from the system to power different devices.
No cut-outs: Always know your device will have power.
No leaks: Safely store devices with ReVolt installed
The ReVolt bridge cable consists of battery contacts and a voltage regulator circuit on one end and on the other hand, it consists of a DC jack and a DC adapter with an indicator LED. The battery shell made PC-ABS with UL-94V0 Flame retardant. The DC connector is made of a hardened PVC, molded twice to ensure that the internal LED is visible. The most innovative thing here is the flexible cable which allows the device to be powered from an external supply.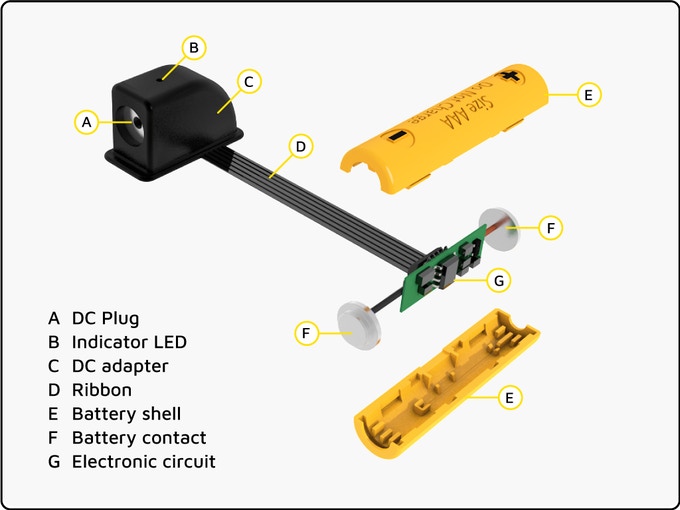 The team says about the construction of the ribbon cable,
"Our longest struggle was to find a flexible ribbon that had the toughness to withstand multiple installations and removals. It also had to be flexible enough that it could bent in a number of directions while still holding its shape."
Summarizing the ReVolt bridge cable, it is a simple, sustainable solution for powering handheld devices without using and disposing of the batteries over time. It is a long-lasting design that provides reusability as well as recyclability.
ReVolt Kickstarter page: https://www.kickstarter.com/projects/48955335/revolt-usb-power-your-battery-devices
Join 97,426 other subscribers

Archives