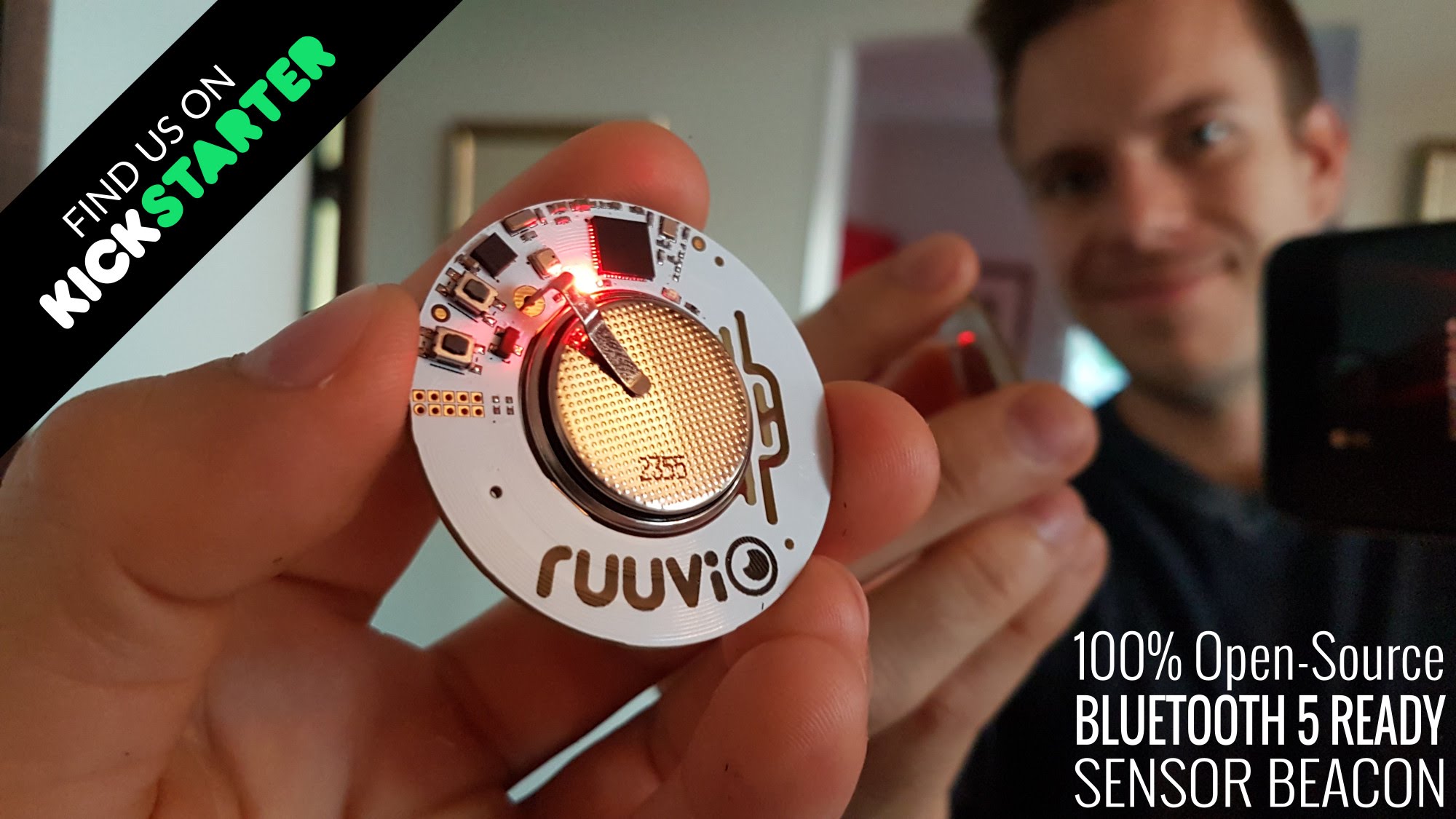 RuuviTag – Open-Source Bluetooth Sensor Beacon
Open-source sensor beacon platform designed especially for makers, developers and IoT companies. Some of the features are:
Easy to use
IoT and Bluetooth 5 ready
Filled with sensors (it can work as a weather station!)
Affordable
Attractive design
and last but not least — 100% Open-Source.
A year ago we started a design process with one goal: to create a superior open-source sensor beacon platform to fulfill the needs of developers, makers, hobbyists, students and even IoT companies and normal people. We managed to create one of the most advanced Bluetooth sensor products in the world.
RuuviTag – Open-Source Bluetooth Sensor Beacon – [Link]